Compound

COMP
排名 118
代币
On 220,832 watchlists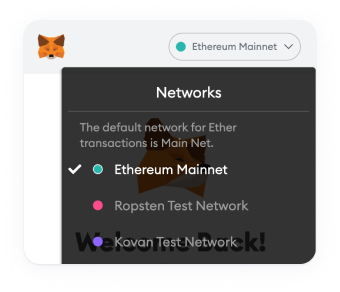 请切换钱包网络
在MetaMask应用程序中切换钱包网络以添加此合约。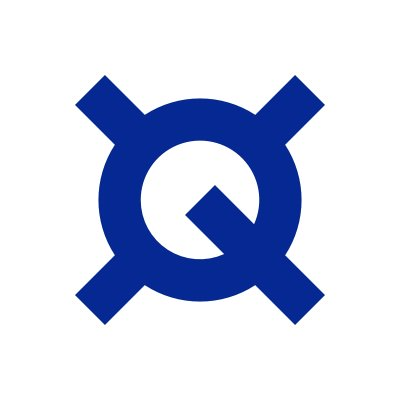 Quantstamp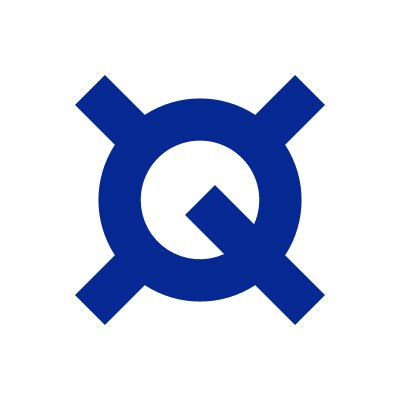 Compound价格 (COMP)
0.001533 BTC1.21%
0.02354 ETH1.55%

  Compound COMP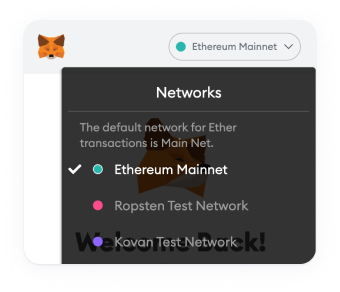 请切换钱包网络
在MetaMask应用程序中切换钱包网络以添加此合约。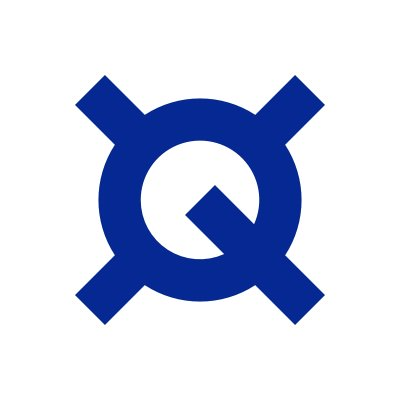 Quantstamp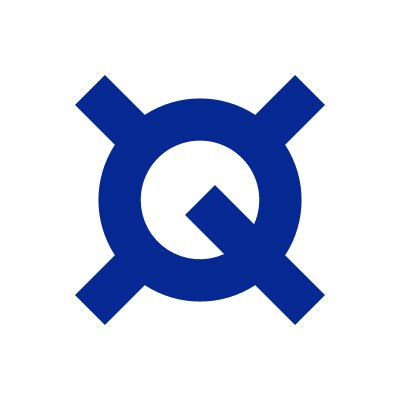 Compound兑换为CNY的图表
Loading Data
Please wait, we are loading chart data
COMP价格统计
Compound 今日价格
Compound价格
¥288.37
价格变动

24小时

+¥6.8747

24h最低价/ 24h最高价

¥278.37 /

¥290.67

交易量

24小时

¥114,070,779

数量/市值
0.05443
市场占有率

0.03%

市场排名
#118
总锁定价值(TVL)
¥9,665,305,944
Compound市值

| | |
| --- | --- |
| 市值 | ¥2,095,659,135 |
| 完全稀释后市值 | ¥2,883,741,988 |
Compound 昨日价格
昨日低点/高点

¥278.37 /

¥290.67

昨日开盘价/收盘价

¥282.79 /

¥287.14

昨日变化
昨日交易量
¥114,153,924
Compound 价格历史记录
7日低点/高点

¥275.85 /

¥306.95

30日低点/高点

¥247.72 /

¥360.99

90日低点/高点

¥206.27 /

¥434.97

52周低点/高点

¥182.28 /

¥1,195.52

历史最高点

May 12, 2021 (2 years ago)

¥6,263.76

历史最低点

Jun 18, 2022 (9 months ago)

¥182.28

Compound投资回报率
Compound 供应量

| | |
| --- | --- |
| 流通供应量 | 7,267,152 COMP |
| 总供应量 | 10,000,000 COMP |
| 最大供应量 | 10,000,000 COMP |
COMP实时行情
Compound 今日价格 为 ¥288.37 CNY,其 24 小时的交易量为 ¥114,070,779 CNY。 我们会实时更新COMP兑换为CNY的价格。 Compound 在过去 24 小时内增长了 2.90。 目前的 CoinMarketCap 排名为第 #118 位,其市值为 ¥2,095,659,135 CNY。 其流通供给量为 7,267,152 COMP 个货币 此外,供给量上限为10,000,000 COMP 个货币。
目前 Compound 交易量最大的平台为 Binance, OKX, Deepcoin, Bitrue, 和 。 您可以在我们的 查找其他上市资产。
What Is Compound (COMP)?
Compound is a DeFi lending protocol that allows users to earn interest on their cryptocurrencies by depositing them into one of several pools supported by the platform.
To learn more about this project, check out our deep dive of Compound.
When a user deposits tokens to a Compound pool, they receive cTokens in return. These cTokens represent the individual's stake in the pool and can be used to redeem the underlying cryptocurrency initially deposited into the pool at any time. For example, by depositing ETH into a pool, you will receive cETH in return. Over time, the exchange rate of these cTokens to the underlying asset increases, which means you can redeem them for more of the underlying asset than you initially put in — this is how the interest is distributed.
On the flip side, borrowers can take a secured loan from any Compound pool by depositing collateral. The maximum loan-to-value (LTV) ratio varies based on the collateral asset, but currently ranges from 50 to 75%. The interest rate paid varies by borrowed asset and borrowers can face automatic liquidation if their collateral falls below a specific maintenance threshold.
Since the launch of the Compound mainnet in September 2018, the platform has skyrocketed in popularity, and recently passed more than $800 million in total locked value.
Who Are the Founders of Compound?
Compound was founded in 2017 by Robert Leshner and Geoffrey Hayes, both of whom previously worked in high-profile roles at Postmates — an online food delivery service. The two continue to hold executive positions at Compound Labs, Inc — the software development firm behind the Compound protocol, with Leshner currently serving as CEO, while Hayes is the CTO.
Though both founders have experience founding successful companies, Robert Leshner, in particular, has been particularly active in helping to grow the blockchain space, and has publicly invested in popular crypto platforms including Argent Wallet, Opyn, and Blockfolio.
The Compound team now comprises over a dozen individuals — almost half of which work as engineers.
What Makes Compound Unique?
According to Compound, the majority of cryptocurrencies sit idle on exchange platforms, doing nothing for their holders. Compound looks to change this with its open lending platform, which allows anybody who deposits supported Ethereum tokens to easily earn interest on their balance or take out a secured loan — all in a completely trustless way.
Compound's community governance sets it apart from other similar protocols. Holders of the platform's native governance token — COMP — can propose changes to the protocol, debate and vote whether to implement changes suggested by others — without any involvement from the Compound team. This can include choosing which cryptocurrencies to add support for, adjusting collateralization factors, and making changes to how COMP tokens are distributed.
These COMP tokens can be bought from third-party exchanges or can be earned by interacting with the Compound protocol, such as by depositing assets or taking out a loan.
Related Pages:
Learn about Aave — one of Compound's biggest competitors.
Read about yearn.finance — one of the first yield farming protocols.
Want to brush up on your crypto knowledge? Check out CMC Alexandria.
Read our blog to stay up to date with the latest industry news and events.
How Many Compound (COMP) Coins Are There in Circulation?
Like many digital assets, only a fixed number of COMP tokens will ever come into existence. The total supply is capped at 10 million COMP and as of writing, less than a third are in circulation (~3.3 million).
Out of these 10 million tokens, just over 4.2 million tokens will be distributed to Compound users over a 4-year period. The second biggest allotment (almost 2.4 million COMP) goes to the Compound Labs, Inc shareholders, whereas 2.2 million tokens will be distributed to the Compound founders and current team with a 4 year vesting schedule.
Finally, 775,000 COMP are reserved for community governance incentives and the remaining 332,000 tokens will be allocated to future team members.
The exact rate of COMP emission is subject to change over time, as voters are able to increase or reduce the emission rate by passing a proposal through community governance.
How Is the Compound Network Secured?
Everything on Compound is handled automatically by smart contracts, which act to mint cTokens after Ethereum and ERC20 assets are deposited, and allow Compound users to redeem their stake using their cTokens.
The protocol enforces a collateralization factor for all assets supported by the platform, ensuring each pool is overcollateralized at all times. If the collateral falls below the minimum maintenance level, it will be sold to liquidators at a 5% discount, paying down some of the loan and returning the remainder to an acceptable collateralization factor.
This arrangement helps to ensure borrowers maintain their collateral levels, provides a safety net for lenders, and creates an earning opportunity for liquidators.
Where Can You Buy Compound (COMP)?
COMP is currently available to trade on hundreds of cryptocurrency exchange platforms, including Coinbase Pro, Binance and Huobi Global. It can be traded against most other popular cryptocurrencies, as well as a range of fiat currencies, including the U.S. dollar (USD), Indian rupee (INR) and Australian dollar (AUD).
Not sure how to convert fiat to cryptocurrencies like COMP? Find out more here.
COMP价格统计
Compound 今日价格
Compound价格
¥288.37
价格变动

24小时

+¥6.8747

24h最低价/ 24h最高价

¥278.37 /

¥290.67

交易量

24小时

¥114,070,779

数量/市值
0.05443
市场占有率

0.03%

市场排名
#118
总锁定价值(TVL)
¥9,665,305,944
Compound市值

| | |
| --- | --- |
| 市值 | ¥2,095,659,135 |
| 完全稀释后市值 | ¥2,883,741,988 |
Compound 昨日价格
昨日低点/高点

¥278.37 /

¥290.67

昨日开盘价/收盘价

¥282.79 /

¥287.14

昨日变化
昨日交易量
¥114,153,924
Compound 价格历史记录
7日低点/高点

¥275.85 /

¥306.95

30日低点/高点

¥247.72 /

¥360.99

90日低点/高点

¥206.27 /

¥434.97

52周低点/高点

¥182.28 /

¥1,195.52

历史最高点

May 12, 2021 (2 years ago)

¥6,263.76

历史最低点

Jun 18, 2022 (9 months ago)

¥182.28

Compound投资回报率
Compound 供应量

| | |
| --- | --- |
| 流通供应量 | 7,267,152 COMP |
| 总供应量 | 10,000,000 COMP |
| 最大供应量 | 10,000,000 COMP |