UniLendUFT
等級# 906
代幣
On 14,154 watchlists
UniLend價格 (UFT)
0.000007116 BTC4.84%
0.0001056 ETH4.31%

  UniLend UFT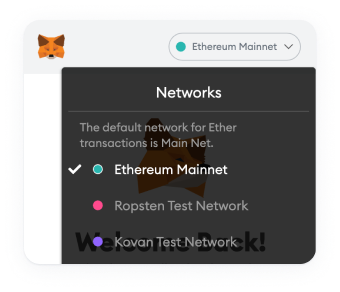 請更改錢包網絡
在MetaMask中更改錢包網絡以添加此合約。

CertiK

圖表:UniLend 到 TWD
Loading Data
Please wait, we are loading chart data
UFT價格相關數據
UniLend 今天的價格
UniLend價格
NT$6.33
價格變化

24h

NT$0.4237

24小時低點/ 24小時高點

NT$5.85 /

NT$6.50

交易量

24h

NT$70,441,396.05

數量/市值
0.3583
市場佔有率

0.00%

市場排名
#906
UniLend市值

| | |
| --- | --- |
| 市值 | NT$196,573,352.66 |
| 完全稀釋後市值 | NT$633,034,201.37 |
UniLend 昨天的價格
昨日低點/高點

NT$5.80 /

NT$6.37

昨日開盤價 / 收盤價

NT$6.02 /

NT$6.22

昨日的價格變動
昨日交易量
NT$65,328,452.74
UniLend 歷史價格
七日低點/七日高點

NT$5.30 /

NT$10.20

30日低點/30日高點

NT$2.12 /

NT$10.48

90日低點/90日高點

NT$2.12 /

NT$16.10

52週低點/ 52週高點

NT$2.12 /

NT$50.78

歷史最高價

Feb 23, 2021 (a year ago)

NT$130.54

歷史最低價

May 12, 2022 (10 days ago)

NT$2.12

UniLend投資報酬率
UniLend 供給量

| | |
| --- | --- |
| 流通供給量 | 31,052,564 UFT |
| 總供給量 | 100,000,000 UFT |
| 最大供給量 | 100,000,000 UFT |
UFT 即時價格資訊
UniLend 今日價格 為 NT$6.33 TWD ,24 小時交易量為 NT$70,441,396 TWD 。 UFT 到 TWD 價格為即時更新。 UniLend 在過去 24 小時內上漲了 7.23 。 目前在 CoinMarketCap 的排名為 #906,市值為 NT$196,573,353 TWD 。 流通供給量為 31,052,564 UFT 單位 與最大流通供給量為100,000,000 UFT 單位。
交易 UniLend 的最大交易所目前為 Binance, MEXC, Hoo, Gate.io, 與 。 您可以在我們的 查看其它交易所。
What is Unilend?
UniLend is a permission-less DeFi protocol that combines spot trading services and lending/borrowing functionality within the same platform. Whereas other DeFi protocols support only ~30 assets, anyone can list any ERC20 asset on UniLend for decentralized trading and lending/borrowing.
UniLend's mission is to open the DeFi space up to the $29B of ERC20 tokens which are currently excluded from DeFi, hence their motto 'unlocking the true potential of decentralised finance'.
How is UniLend different to other DeFi protocols?
Existing DeFi solutions have left the majority of digital assets outside of the DeFi ecosystem. There are over 6000 tokens listed on coinmarketcap. However, other DeFi protocols support less than 30 assets. Some protocols offer lending and borrowing with a limited set of tokens while others offer the freedom to trade any ERC20 assets but neglect the lending and borrowing aspect.
UniLend is bridging that gap by combining the decentralization aspect of enabling any ERC20 to be utilized as collateral for lending & borrowing whilst providing the flexibility for users to also trade their assets in-platform. Ultimately, UniLend aims to unlock the full potential of digital assets for their owners.
What is the purpose of UniLend's native UFT token?
UFT token is primarily used to facilitate governance of the UniLend protocol. A number of factors relating to the proper functioning of the protocol, will be decided by UFT holders via proposals which require majority consensus to be implemented.
Liquidity providers are a key component in ensuring the sustainability of a decentralized finance protocol by facilitating liquidity within the protocol. They will therefore be rewarded with UFT tokens via liquidity mining, in addition to a percentage of trading and borrowing fees.
Platform users who use UniLend for lending, borrowing or trading will be rewarded with governance power in the form of UFT tokens to encourage not only use of the platform's services, but also to facilitate distributed governance.
UFT價格相關數據
UniLend 今天的價格
UniLend價格
NT$6.33
價格變化

24h

NT$0.4237

24小時低點/ 24小時高點

NT$5.85 /

NT$6.50

交易量

24h

NT$70,441,396.05

數量/市值
0.3583
市場佔有率

0.00%

市場排名
#906
UniLend市值

| | |
| --- | --- |
| 市值 | NT$196,573,352.66 |
| 完全稀釋後市值 | NT$633,034,201.37 |
UniLend 昨天的價格
昨日低點/高點

NT$5.80 /

NT$6.37

昨日開盤價 / 收盤價

NT$6.02 /

NT$6.22

昨日的價格變動
昨日交易量
NT$65,328,452.74
UniLend 歷史價格
七日低點/七日高點

NT$5.30 /

NT$10.20

30日低點/30日高點

NT$2.12 /

NT$10.48

90日低點/90日高點

NT$2.12 /

NT$16.10

52週低點/ 52週高點

NT$2.12 /

NT$50.78

歷史最高價

Feb 23, 2021 (a year ago)

NT$130.54

歷史最低價

May 12, 2022 (10 days ago)

NT$2.12

UniLend投資報酬率
UniLend 供給量

| | |
| --- | --- |
| 流通供給量 | 31,052,564 UFT |
| 總供給量 | 100,000,000 UFT |
| 最大供給量 | 100,000,000 UFT |