PowerPool

CVP
等級# 691
代幣
On 19,083 watchlists
PowerPool價格 (CVP)
0.00001676 BTC2.41%
0.0002484 ETH1.74%

  PowerPool CVP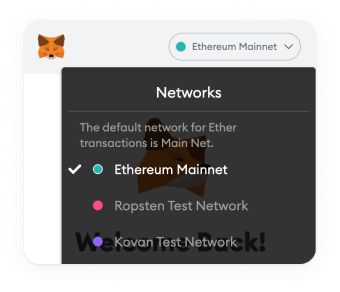 請更改錢包網絡
在MetaMask中更改錢包網絡以添加此合約。
圖表:PowerPool 到 TWD
Loading Data
Please wait, we are loading chart data
CVP價格相關數據
PowerPool 今天的價格
PowerPool價格
NT$10.24
價格變化

24小時

-NT$0.3281

24小時低點/ 24小時高點

NT$10.21 /

NT$10.57

交易量

24小時

NT$52,776,640.43

數量/市值
0.1285
市場佔有率
無數據
市場排名
#691
總鎖倉價值(TVL)
NT$42,657,373
PowerPool市值

| | |
| --- | --- |
| 市值 | NT$410,593,062.10 |
| 完全稀釋後市值 | NT$1,023,708,774.15 |
PowerPool 昨天的價格
昨日低點/高點

NT$10.49 /

NT$11.15

昨日開盤價 / 收盤價

NT$10.59 /

NT$10.54

昨日的價格變動
昨日交易量
NT$158,740,610.45
PowerPool 歷史價格
七日低點/七日高點

NT$9.71 /

NT$11.15

30日低點/30日高點

NT$9.71 /

NT$15.62

90日低點/90日高點

NT$8.74 /

NT$17.56

52週低點/ 52週高點

NT$6.81 /

NT$102.24

歷史最高價

Sep 01, 2020 (2 years ago)

NT$526.66

歷史最低價

Jun 18, 2022 (3 months ago)

NT$6.81

PowerPool投資報酬率
PowerPool 供給量

| | |
| --- | --- |
| 流通供給量 | 40,108,386 CVP |
| 總供給量 | 100,000,000 CVP |
| 最大供給量 | 100,000,000 CVP |
CVP 即時價格資訊
PowerPool 今日價格 為 NT$10.24 TWD ,24 小時交易量為 NT$52,778,633 TWD 。 CVP 到 TWD 價格為即時更新。 PowerPool 在過去 24 小時內下跌了 3.05 。 目前在 CoinMarketCap 的排名為 #691,市值為 NT$410,608,561 TWD 。 流通供給量為 40,108,386 CVP 單位 與最大流通供給量為100,000,000 CVP 單位。
交易 PowerPool 的最大交易所目前為 Binance, OKX, Phemex, BingX, 與 。 您可以在我們的 查看其它交易所。
To find out even more about this project, check out our deep dive of PowerPool.
What Is PowerPool (CVP)?
PowerPool is a DAO manager of non-custodial structured investments. PowerPool offers a broadly-diversified, actively-managed, reward-rich, gas-efficient, multi-chain family of thematic pooled investment tokens with hedging options easily blended by average investors. In simpler terms, it exposes investors to bullish, bearish, and neutral crypto investment strategies by offering different tokens that represent funds with different strategies. For instance, its products include a BSCDEFI token, giving the investor exposure to DeFi projects on the Binance Smart Chain. Moreover, its ASSY token is a concentrated bet on AAVE, SUSHI, SNX, and YFI, with the weight of tokens rebalancing once a day to the relative market cap share of the assets. The protocol also offers tokens with exposure to the Yearn ecosystem, DeFi market blue chips, and has further tokens planned.
The protocol's mission is to curate balanced shortlists of tokens that can mirror the investment strategies used by hedge funds in traditional financial markets. By creating short synthesized products of said tokens, investors can hedge their exposure to high-yield products farming rewards while simultaneously protecting themselves against negative price risks.
Who Are the Founders of PowerPool?
PowerPool was launched by a pair of anonymous co-founders going by the names of Leeroy Oshiya and NotSatoshi. According to Oshiya's description, he is a power broker and one of the most well-connected people in the industry. Meanwhile, Not-Satoshi, the project's CTO, is an anonymous developer and early adopter of crypto. Judging by their pseudonymous names, both are likely Japanese. The team is complemented by three public and another pseudonymous member:
Gordon Gekko (pseudonym) - the project's chief architect
Sven Möller - specialist in payments, banks, and asset management
Sergey Medvedev - specialist in business development and marketing
Vasiliy Sumanov - a crypto native researcher and token engineer
What Makes PowerPool Unique?
PowerPool has identified that thematic diversification in the unsophisticated crypto markets is hard to achieve. Many projects offer governance tokens that accrue no value beyond their use being subsidized through yield farms. At the same time, the governance of many decentralized finance protocols is controlled by a few whales, leaving retail investors with only the speculative value of the governance token they hold. However, acquiring these tokens is also costly since the congested Ethereum network disproportionately affects investors with less capital.
Through its own token CVP, PowerPool remedies these problems and opens up more sophisticated passive investment strategies to investors. Through the Power DAO, stakers can collectively manage and influence underlying projects while at the same time profiting from the accrued income of their staked assets. They can also pursue different investment strategies through the shortlisted tokens, such as bullish strategies (through pools like ASSY and YETI), strategies that focus on high yield rewards (Yearn Lazy APE), and in the future, bearish strategies.
Token holders have extensive sourcing of analytics tracking for key fundamental metrics and can participate in state-of-the-art DAO governance to vote on future token issuance.
Related Pages:
Check out DeFi Pulse Index (DPI) — an index for DeFi protocols.
Check out Perpetual Protocol (PERP) — a decentralized exchange for trading futures.
Read our deep dive about decentralized liquidity pools.
Get the latest crypto news and latest trading insights with the CoinMarketCap blog.
How Many PowerPool (CVP) Coins Are There in Circulation?
The total supply of CVP is 100 million. CVP is a governance token that can be used to approve protocol upgrades, new indices, portfolio strategies, treasury management, and usage of meta-governance power. Holders can stake CVP to xCVP, an ERC-20 token, automatically earning protocol fees based on the staked assets in underlying DeFi protocols. The primary purpose of xCVP is to create a claim on a proportional share of the Net Asset Value (NAV) of the PowerPool DAO Treasury. The treasury will gradually change the DAO NAV and, therefore, the value of xCVP, a proportional claim on that NAV. Over time, the exchange rate between CVP and xCVP will deviate around an initial 1:1 exchange rate. 5% of CVP tokens were allocated to the core team, with vesting at the end of 2021. Another 15% were allocated to 300 testers, 60 of whom did not participate meaningfully and, therefore, their share was burned.
How Is the PowerPool Network Secured?
CVP is an ERC-20 token on Ethereum. The project is governed as a DAO, meaning decisions are made collectively and approved through on-chain voting. Furthermore, the project is planned as a stitching entity in the Netherlands to provide the highest level of security and flexibility. Dutch Stitching is an orphan entity with a separate legal personality that, by design, has no members or shareholders.
ERC-20 is a token standard most new tokens follow when publishing on the Ethereum blockchain. Ethereum is one of the most popular blockchains and the go-to solution for many decentralized applications and exchanges to launch on. It is secured by a proof-of-work consensus mechanism that requires miners to mine new Ether. A set of decentralized nodes validates transactions and secures the Ethereum blockchain.
Where Can You Buy PowerPool (CVP)?
CVP is available on Binance, Uniswap V2, Gate.io and Huobi.
CVP價格相關數據
PowerPool 今天的價格
PowerPool價格
NT$10.24
價格變化

24小時

-NT$0.3281

24小時低點/ 24小時高點

NT$10.21 /

NT$10.57

交易量

24小時

NT$52,776,640.43

數量/市值
0.1285
市場佔有率
無數據
市場排名
#691
總鎖倉價值(TVL)
NT$42,657,373
PowerPool市值

| | |
| --- | --- |
| 市值 | NT$410,593,062.10 |
| 完全稀釋後市值 | NT$1,023,708,774.15 |
PowerPool 昨天的價格
昨日低點/高點

NT$10.49 /

NT$11.15

昨日開盤價 / 收盤價

NT$10.59 /

NT$10.54

昨日的價格變動
昨日交易量
NT$158,740,610.45
PowerPool 歷史價格
七日低點/七日高點

NT$9.71 /

NT$11.15

30日低點/30日高點

NT$9.71 /

NT$15.62

90日低點/90日高點

NT$8.74 /

NT$17.56

52週低點/ 52週高點

NT$6.81 /

NT$102.24

歷史最高價

Sep 01, 2020 (2 years ago)

NT$526.66

歷史最低價

Jun 18, 2022 (3 months ago)

NT$6.81

PowerPool投資報酬率
PowerPool 供給量

| | |
| --- | --- |
| 流通供給量 | 40,108,386 CVP |
| 總供給量 | 100,000,000 CVP |
| 最大供給量 | 100,000,000 CVP |