KeeperDAOROOK
等級# 479
代幣
On 14,184 watchlists
KeeperDAO價格 (ROOK)
0.00195 BTC0.32%
0.02854 ETH0.27%

  KeeperDAO ROOK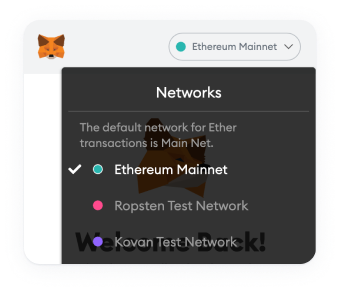 請更改錢包網絡
在MetaMask中更改錢包網絡以添加此合約。
圖表:KeeperDAO 到 TWD
Loading Data
Please wait, we are loading chart data
ROOK價格相關數據
KeeperDAO 今天的價格
KeeperDAO價格
NT$1,762.70
價格變化

24h

NT$26.15

24小時低點/ 24小時高點

NT$1,690.12 /

NT$1,776.46

交易量

24h

NT$7,026,294.64

數量/市值
0.006454
市場佔有率
無數據
市場排名
#479
總鎖倉價值(TVL)
NT$3,410,485,537
KeeperDAO市值

| | |
| --- | --- |
| 市值 | NT$1,088,706,436.85 |
| 完全稀釋後市值 | NT$2,644,047,196.96 |
KeeperDAO 昨天的價格
昨日低點/高點

NT$1,690.12 /

NT$1,874.01

昨日開盤價 / 收盤價

NT$1,873.50 /

NT$1,760.83

昨日的價格變動
昨日交易量
NT$10,484,971.18
KeeperDAO 歷史價格
七日低點/七日高點

NT$1,357.18 /

NT$2,389.67

30日低點/30日高點

NT$1,357.18 /

NT$4,614.88

90日低點/90日高點

NT$1,357.18 /

NT$4,614.88

52週低點/ 52週高點

NT$1,357.18 /

NT$14,195.13

歷史最高價

Feb 14, 2021 (a year ago)

NT$24,660.38

歷史最低價

May 12, 2022 (5 days ago)

NT$1,357.18

KeeperDAO投資報酬率
無數據
KeeperDAO 供給量

| | |
| --- | --- |
| 流通供給量 | 617,636 ROOK |
| 總供給量 | 1,226,310 ROOK |
| 最大供給量 | 1,500,000 ROOK |
ROOK 即時價格資訊
KeeperDAO 今日價格 為 NT$1,763.72 TWD ,24 小時交易量為 NT$7,030,371 TWD 。 ROOK 到 TWD 價格為即時更新。 KeeperDAO 在過去 24 小時內上漲了 1.56 。 目前在 CoinMarketCap 的排名為 #479,市值為 NT$1,089,338,024 TWD 。 流通供給量為 617,636 ROOK 單位 與最大流通供給量為1,500,000 ROOK 單位。
交易 KeeperDAO 的最大交易所目前為 FTX, Bitget, Hoo, Gate.io, 與 。 您可以在我們的 查看其它交易所。
What is KeeperDAO?
KeeperDAO provides the infrastructure to make DeFi more secure, profitable and egalitarian through coordinating, capturing, and redistributing on-chain profit (MEV) back to users, protocols and Keepers.
By attracting independent Keepers and coordinating their access to certain shared resources - namely various blockchain networks and settlement layers such as Ethereum - Keepers will be able to more efficiently capture on-chain profit - for example by executing an arbitrage or liquidation - and more fairly redistribute that profit to those that add value to the network - the users, protocols and Keepers - without it being destroyed through contention or the extraction of MEV.
In addition to this, KeeperDAO designs and builds its own unique products for use by individual and institutional users, and routes the orders from these products through its community of Keepers for their exclusive execution.
KeeperDAO calls these two strategies the Coordination Game, and the Hiding Game, respectively. The first increases Keepers' expected profitability by eliminating costly competition, and the second gives participating Keepers more opportunities to profit. Combined together, this creates the infrastructure for a more secure, fair and profitable financial ecosystem for both DeFi users and protocols.
Because of their coordinating Keeper Economy they're not only able to provide the most complete MEV protection in DeFi, but by having integrated Keepers capture and redistribute the MEV back to their users and partnering protocols, KeeperDAO also in essence allows them to get paid to play.
How to use KeeperDAO?
You can use KeeperDAO's trading protocol to place free limit orders on your favorite ERC-20 token pairs. If the order gets filled and it created an MEV-opportunity, you'll receive the captured MEV back in $ROOK.
To deposit collateral and borrow from major decentralized lending protocols such as Compound and Aave, you can use KeeperDAO's new lending protocol, the Hiding Vault. The Hiding Vault protects your position from liquidation on the open market by cloaking it, and uses the Just-In-Time-Underwriter (JITU) to buffer at risk loans. Besides their regular rewards, users will also receive a tertiary yield for having open loans in $ROOK.
Exchanges, wallets, protocols and aggregators can read here on how they can integrate the Hiding Book and offer their users free and fully MEV-protected limit orders. They can also directly contact the team in their Discord.
To integrate as an independent Keeper, read the Keeper Integration Guide.
ROOK價格相關數據
KeeperDAO 今天的價格
KeeperDAO價格
NT$1,762.70
價格變化

24h

NT$26.15

24小時低點/ 24小時高點

NT$1,690.12 /

NT$1,776.46

交易量

24h

NT$7,026,294.64

數量/市值
0.006454
市場佔有率
無數據
市場排名
#479
總鎖倉價值(TVL)
NT$3,410,485,537
KeeperDAO市值

| | |
| --- | --- |
| 市值 | NT$1,088,706,436.85 |
| 完全稀釋後市值 | NT$2,644,047,196.96 |
KeeperDAO 昨天的價格
昨日低點/高點

NT$1,690.12 /

NT$1,874.01

昨日開盤價 / 收盤價

NT$1,873.50 /

NT$1,760.83

昨日的價格變動
昨日交易量
NT$10,484,971.18
KeeperDAO 歷史價格
七日低點/七日高點

NT$1,357.18 /

NT$2,389.67

30日低點/30日高點

NT$1,357.18 /

NT$4,614.88

90日低點/90日高點

NT$1,357.18 /

NT$4,614.88

52週低點/ 52週高點

NT$1,357.18 /

NT$14,195.13

歷史最高價

Feb 14, 2021 (a year ago)

NT$24,660.38

歷史最低價

May 12, 2022 (5 days ago)

NT$1,357.18

KeeperDAO投資報酬率
無數據
KeeperDAO 供給量

| | |
| --- | --- |
| 流通供給量 | 617,636 ROOK |
| 總供給量 | 1,226,310 ROOK |
| 最大供給量 | 1,500,000 ROOK |