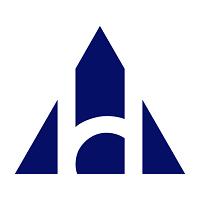 Alchemy PayACH
Alchemy Pay價格 (ACH)
0.000001397 BTC4.25%
0.00001631 ETH1.80%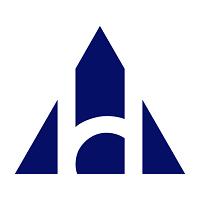 Alchemy Pay ACH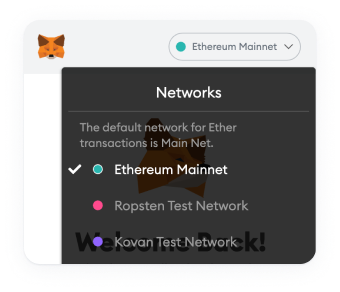 請更改錢包網絡
在MetaMask中更改錢包網絡以添加此合約。
圖表:Alchemy Pay 到 TWD
Loading Data
Please wait, we are loading chart data
ACH 即時價格資訊
Alchemy Pay 今日價格 為 NT$1.98 TWD ,24 小時交易量為 NT$1,696,543,463 TWD 。 ACH 到 TWD 價格為即時更新。 Alchemy Pay 在過去 24 小時內上漲了 9.68 。 目前在 CoinMarketCap 的排名為 #280,市值為 NT$6,906,609,976 TWD 。 流通供給量為 3,490,875,250 ACH 單位 與最大流通供給量為10,000,000,000 ACH 單位。
交易 Alchemy Pay 的最大交易所目前為 Huobi Global, Coinbase Exchange, HitBTC, Gate.io, 與 。 您可以在我們的 查看其它交易所。
What is Alchemy Pay?
Alchemy Pay is the pioneer of the world's first payment gateway solution to bridge the gap between fiat and crypto economies. In addition to crypto payments, Alchemy Pay enables seamless and easy access to crypto investment, blockchain solutions, and DeFi services configured as required to serve sophisticated veterans as well as those new to cryptocurrencies and blockchain technology.
Founded in 2018, Alchemy grew from a practical base of merchant networks, including Hong Kong's biggest furnishing company, Pricerite, Singapore's Cé La Vi, Canadian footwear brand Aldo, software technology firm Arcadier, and Midwest Global Asia taxi services. As Alchemy Pay steadily grew, its partnerships with Binance and QFPay increased its end-user and merchant touch-points to millions, including customers of e-commerce giant Shopify.
What is ACH?
Alchemy Pay's ERC-20 token, ACH, is used to incentivize the participation of all key roles in the Alchemy Pay crypto-fiat hybrid ecosystem. ACH tokens can be pledged, rewarded, accumulated, and paid as fees--plus confer voting rights in token governance or community scenarios.
What makes Alchemy Pay unique?
Alchemy Pay was founded by a team of fiat payment gateway veterans from Singapore and China. They also shared a deep interest in the emerging crypto industry, and a vision to build a practical bridge between fiat and crypto. The Alchemy Pay system enables participants in both fiat and crypto ecosystems to achieve fast, secure, convenient, flexible and scalable global payment solutions, based on the decentralized smart contracts, second-layer scaling solutions, on-chain analytics and consensus mechanisms of blockchain technology. The Alchemy Pay ecosystem offers transactions with multiple cryptocurrencies, cross-chain payments, peer-to-peer payments, combined payments, conditional payments, escrow payments, and more--including fiat options for each. While some high-profile agendas view fiat currency in an entirely negative light, Alchemy Pay has chosen instead to build an interface--bridging rather than leaving the fiat world behind.
How Many Alchemy Pay (ACH) tokens are there in circulation?
The ACH token maximum supply is 10B. Circulating supply derives from initial allocations of 62% for utility and 38% for stakeholders. Within these broad categories there are locked and unlocked segments related to enterprise transaction rewards, consumer transaction rewards, DeFi transaction rewards, transaction mobility, enterprise partners, and incentives for the team, backers, and advisors.
Where can I buy the Alchemy Pay token (ACH)?
ACH may be purchased on cryptocurrency exchanges such as Coinbase, Huobi, Gate.io, Sushiswap, and Unisawp. It can be traded against fiat currencies such as the U.S. dollar, cryptocurrencies such as Bitcoin (BTC) and Ethereum (ETH), and stablecoins such as Tether (USDT). The ACH token can be bought and sold on both spot and derivatives markets.
轉換器:ACH 到 TWD
ACH價格相關數據
Alchemy Pay 今天的價格
Alchemy Pay價格
NT$1.98
價格變化

24h

NT$0.1735

24小時低點/ 24小時高點

NT$1.80 /

NT$2.04

交易量

24h

NT$1,695,932,364.52

數量/市值
0.2456
市場佔有率

0.00%

市場排名
#280
Alchemy Pay市值

| | |
| --- | --- |
| 市值 | NT$6,904,122,201.45 |
| 完全稀釋後市值 | NT$19,777,625,113.71 |
Alchemy Pay 昨天的價格
昨日低點/高點

NT$1.71 /

NT$2.04

昨日開盤價 / 收盤價

NT$2.01 /

NT$2.03

昨日的價格變動
昨日交易量
NT$2,112,885,946.79
Alchemy Pay 歷史價格
七日低點/七日高點

NT$1.69 /

NT$2.61

30日低點/30日高點

NT$1.71 /

NT$3.13

90日低點/90日高點

NT$1.33 /

NT$3.32

52週低點/ 52週高點

NT$0.03713 /

NT$5.48

歷史最高價

Aug 06, 2021 (4 months ago)

NT$5.48

歷史最低價

Jul 20, 2021 (5 months ago)

NT$0.03713

Alchemy Pay投資報酬率
Alchemy Pay 供給量

| | |
| --- | --- |
| 流通供給量 | 3,490,875,250 ACH |
| 總供給量 | 10,000,000,000 ACH |
| 最大供給量 | 10,000,000,000 ACH |