TAKI

TAKI
ランキング順位 3671
トークン
On 1,402 watchlists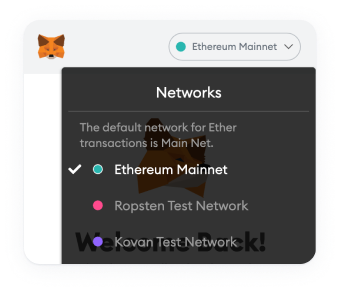 ウォレットネットワークを変更してください
本コントラクトを追加するには、MetaMaskアプリでウォレットネットワークを変更してください
TAKI 価格 (TAKI)
0.0000002377 BTC8.55%
0.000003361 ETH7.29%

  TAKI TAKI
Self Reported Circulating Supply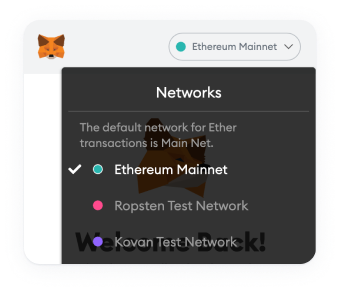 ウォレットネットワークを変更してください
本コントラクトを追加するには、MetaMaskアプリでウォレットネットワークを変更してください
TAKI対JPYチャート
読み込み中...
Please wait, we are loading chart data
TAKI価格統計
TAKI 今日の価格
TAKI 価格
¥0.7205
価格推移

24時間

-¥0.08448

24H最低/24H最高

¥0.7155 /

¥0.8575

取引高

24時間

¥11,085,685

取引高/時価総額残高
Infinity
市場占有率

0.00%

市場ランキング
#3671
TAKI時価総額

| | |
| --- | --- |
| 時価総額 | ¥493,633,422 |
| 希薄後時価総額 | ¥2,161,627,700 |
TAKI 昨日の価格
昨日の最低/最高

¥0.779 /

¥0.8742

昨日の始値/終値

¥0.8634 /

¥0.7967

昨日の変動
昨日のボリューム
¥7,571,124
TAKI 価格履歴
7日間最低/7日間最高

¥0.689 /

¥0.8742

30日間最低/30日間最高

¥0.6211 /

¥0.8742

90日間最低/90日間最高

¥0.6009 /

¥2.02

52週最低/52週最高

¥0.6009 /

¥16.04

過去最高値

Apr 29, 2022 (9 months ago)

¥16.04

過去最低値

Dec 29, 2022 (a month ago)

¥0.6009

TAKI ROI
データなし
TAKI 供給

| | |
| --- | --- |
| 循環サプライ | 685,085,719 TAKI |
| 総合サプライ | 3,000,000,000 TAKI |
| 最大供給 | データなし |
TAKI 価格の生配信データ
TAKI 本日の価格 は、¥0.720543 JPYです。24時間の取引ボリュームは ¥11,085,685 JPYです。 弊社ではTAKIからJPYへの価格はリアルタイムで更新されています。 TAKIは過去24時間で10.58%減少しています。 現在のCoinMarketCapランキングは#3671位で、時価総額はです。 循環供給量は表示できません と最大供給量は表示できません。
現在TAKI取引の上位取引所はOKX, Gate.io, Jupiter, 、および です。 弊社の で他の取引所を探すことも可能です。
What Is Taki?
Taki, the engage-to-earn social network, aims to create a better community by rewarding users with a stake in the network itself.  Traditional social networks have become stagnant and exploitative: bombarding users with advertisements, operant conditioning for engagement, and preventing free movement.  These problems stem from a fundamental incentive misalignment between the users who create value and the platform that extracts it.  The new tools and paradigms of web3 offer an opportunity to create a better system.  Engage-to-earn rewards user contributions.  Free-flowing tokens enable low-friction value transfer.  User coins deepen creator-audience relationships and create new engagement vectors.  Decentralized organizations grant users governance over their own platform.  Composability on-chain unlocks the interoperable potential of the whole blockchain ecosystem.  Taki promises a better social network, shifting focus from the social graph to the value graph.  
$TAKI, the native token for the Taki social network, is used to send Gold Taki tips, receive rewards for creating or curating content, create/buy/sell user coins, and more.  By facilitating value transfer, Taki is able to create a more engaging social network.
Taki users are able to create user coins that represent their social media presence on Taki.  User coins a variety of functions on the Taki app itself, such as Gold Taki reward distribution.  Half of Gold Taki earned by the user is distributed proportionally among user coin holders.  In the Taki App, user coins will be tradable for $TAKI via a token bonding curve (a type of constant-function market maker).  User coins are initially available on the Taki sidechain, and will eventually move on-chain to Solana. 
Taki is developed in collaboration with the RLY network, which provides infrastructure and grants to build a variety of web3 social products.
How Much $TAKI is in Circulation?
Taki launched its mainnet in Feb 2022 with 3 billion TAKI tokens created at genesis.  This portion is split between engage-to-earn rewards, ecosystem fund, dev team, investors, and public token sale.  This initial supply is fixed for one year, after which future issuance decisions will be made by the Taki DAO.  The majority of new issuance is allocated to engage-to-earn rewards as the core of Taki's unique design.  See the Taki Litepaper for more details.
Who Are the Founders of Taki?
Kevin Chou is a 5X founder with deep crypto experience. He is the co-founder of Rally Network (~$3B USD market cap), a social token provider that enables creators and communities to build their own digital economies. He also co-founded Forte, a pioneer of end-to-end game development infrastructure on the blockchain. Prior to entering the blockchain space, Kevin co-founded and exited the gaming company Kabam for ~$1B USD in value. He is active on LinkedIn and Twitter.
Sakina Arsiwala has held Product and Growth leadership positions at Nextdoor, YouTube (She took Youtube International, launched 22 countries, including India), was Product Lead on Google Search Internationally. She also co-founded a social startup that was acquired by Groupon, where she led Social Product Growth for Groupon. She loves building products that help level the playing field. Follow her on LinkedIn and Twitter
TAKI価格統計
TAKI 今日の価格
TAKI 価格
¥0.7205
価格推移

24時間

-¥0.08448

24H最低/24H最高

¥0.7155 /

¥0.8575

取引高

24時間

¥11,085,685

取引高/時価総額残高
Infinity
市場占有率

0.00%

市場ランキング
#3671
TAKI時価総額

| | |
| --- | --- |
| 時価総額 | ¥493,633,422 |
| 希薄後時価総額 | ¥2,161,627,700 |
TAKI 昨日の価格
昨日の最低/最高

¥0.779 /

¥0.8742

昨日の始値/終値

¥0.8634 /

¥0.7967

昨日の変動
昨日のボリューム
¥7,571,124
TAKI 価格履歴
7日間最低/7日間最高

¥0.689 /

¥0.8742

30日間最低/30日間最高

¥0.6211 /

¥0.8742

90日間最低/90日間最高

¥0.6009 /

¥2.02

52週最低/52週最高

¥0.6009 /

¥16.04

過去最高値

Apr 29, 2022 (9 months ago)

¥16.04

過去最低値

Dec 29, 2022 (a month ago)

¥0.6009

TAKI ROI
データなし
TAKI 供給

| | |
| --- | --- |
| 循環サプライ | 685,085,719 TAKI |
| 総合サプライ | 3,000,000,000 TAKI |
| 最大供給 | データなし |