SIXSIX
ランキング順位 600
トークン
6,814ウォッチリストに表示
SIX 価格 (SIX)
0.000003877 BTC0.46%
0.00004697 ETH1.95%

  SIX SIX

CertiK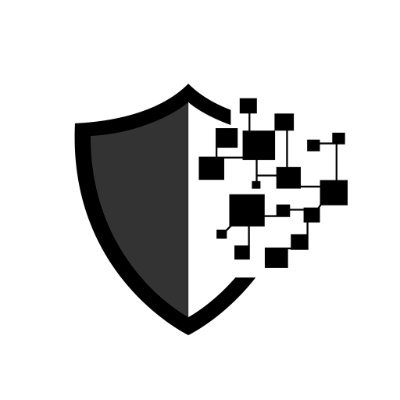 SlowMist
SIX対JPYチャート
Loading Data
Please wait, we are loading chart data
SIX 価格の生配信データ
SIX 本日の価格 は、¥20.67 JPYです。24時間の取引ボリュームは ¥1,065,074,121 JPYです。 弊社ではSIXからJPYへの価格はリアルタイムで更新されています。 SIXは過去24時間で16.55%減少しています。 現在のCoinMarketCapランキングは#600位で、時価総額はです。 コインの循環供給量は273,776,596 SIXです と最大供給量は表示できません。
現在SIX取引の上位取引所はLiquid, Coinone, Bittrex, Bitkub, 、および です。 弊社の で他の取引所を探すことも可能です。
What is Definix?
Definix (hhttps://definix.com) is the transparent crypto investment platform that helps non-crypto investors to invest confidently and allows professional traders to earn more from their investing skill by creating and managing their own funds freely on concept of decentralize world.
SIX Network Main Product:
Definix - The new DeFi protocol that focus on crypto investment for every tier of users.
What is SIX Network (SIX)?
SIX Network project focused on reinventing the digital economy by utilizing blockchain and smart contract to establish decentralized financial services while improving Wallet-to-Wallet interactions. SIX pursuits transparent, fair, secure, and efficient ecosystem for all stakeholders in the digital creative economy by providing these solutions, SIX Digital Asset Wallet, Decentralized Financial Services, Wallet-to-Wallet (W2W) Decentralized Commerce. In 2021 SIX Network launched " Definix" , a decentralized finance (DeFi) project aims to facilitate automated trading of DeFi tokens and decentralize traditional asset management by lowering the barriers of entry for asset management, opening access to more average consumers. Inside Definix are decentralized exchange (DEX), on-chain crypto asset management and staking platforms.
Our ambition is to be make a Definix User Generated Fund (UGF) platform that excels in a variety of areas including: transparency, usability, cost cutting, security, and accessibility.
In the past, it's very difficult for general public to create asset management funds. It can take years to file documents. Creating these funds also usually requires substantial capital and legal consultation fee. SIX aims to create an alternative system. Creating fund on Definix is cheap and simple. It gives individuals the ability to setup and manage an investment fund completely on blockchain, without any intermediaries, putting power into the hands of anyone with a small amount of capital and the knowledge to do so.
All investment fund on Definix are defined by a set of rules or parameters, that are enforced by smart contracts, ensuring that a fund manager cannot deviate from their initial strategy and vision for the fund, as they are programmed directly into the contracts. With Definix, users can invest in funds and portfolios launched by other users, and other users can invest in their creations. The Definix protocol uses the SIX cryptocurrency to execute various operations on the platform.
Who Are the Founders of SIX?
SIX Network was founded by Natavudh Pungcharoenpong (Moo) and Vachara Aemavat (Kuk).
Natavudh (Moo) is a tech entrepreneur with more than 18 years of experience in founding, funding, and managing technology companies in South East Asia (SEA). He is a founder and CEO of Ookbee, one of SEA's biggest UGC communities. Ookbee raised more than USD 30M from various investors including Tencent and Intouch holdings in the past 4 years. Moo is also a venture partner at 500 Startups managing 500 tuktuks, a very successful USD25M micro-fund focused on promising Thai and SEA startups with over 80 portfolio companies.
Vachara (Kuk) is the founder of Computerlogy, a leading startup focusing on data analytics, social media tools and blockchain for enterprise in Thailand, with a range of products from social media analytics, command center and more.
What Makes SIX Unique?
SIX Network is one of the most ambitious projects under a partnership between Future Stream Network Asia (FSNA), Computerlogy and Ookbee U. FSNA and Computerlogy are under the umbrella of Future Stream Network, one of the biggest digital group listed on the Korean Stock Exchange. Ookbee U, a joint venture company between Ookbee and Tencent, is one of the largest UGC commnuties in SEA with over 10M MAU as of January 2021.
Here is the past project that we developed:
Snap - 'snap' is developed using advanced blockchain technology from ECHO, powered by SIX Network, with the vision to essentially redefine the creative industry as well as other related industries for the better world. 'snap' mission is to provide the world the best cost-effective, fast and secure inspection platform using the most advanced blockchain and capture-locked image technologies from ECHO by SIX Network.
Echo - Blockchain technology that solves the creative problem to prove their copyright. ECHO will store the asset's identity and ownership history in a secure digital token/smart contract.
SIXからJPYへのコンバーター
SIX価格統計
SIX 今日の価格
SIX 価格
¥20.67
価格推移

24h

¥-4.08

24H最低/24H最高

¥19.94 /

¥25.22

取引高

24h

¥1,065,008,004.65

取引高/時価総額残高
0.1882
市場占有率

0.00%

市場ランキング
#600
SIX時価総額

| | |
| --- | --- |
| 時価総額 | ¥5,658,184,998.93 |
| 希薄後時価総額 | ¥20,667,160,422.54 |
SIX 昨日の価格
昨日の最低/最高

¥23.83 /

¥25.77

昨日の始値/終値

¥25.29 /

¥23.94

昨日の変動
昨日のボリューム
¥676,533,011.51
SIX 価格履歴
7日間最低/7日間最高

¥16.25 /

¥62.28

30日間最低/30日間最高

¥6.89 /

¥62.28

90日間最低/90日間最高

¥4.08 /

¥53.67

52週最低/52週最高

¥0.5698 /

¥53.67

過去最高値

Nov 29, 2021 (5 days ago)

¥53.67

過去最低値

Feb 28, 2019 (3 years ago)

¥0.456

SIX ROI
SIX 供給

| | |
| --- | --- |
| 循環サプライ | 273,776,596 SIX |
| 総合サプライ | 999,999,970 SIX |
| 最大供給 | データなし |