Premia

PREMIA
ランキング順位 4423
トークン
On 9,354 watchlists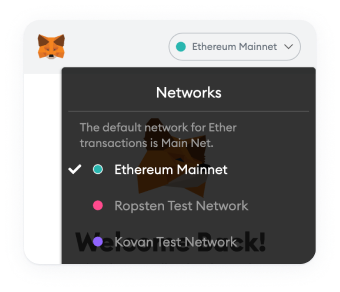 ウォレットネットワークを変更してください
本コントラクトを追加するには、MetaMaskアプリでウォレットネットワークを変更してください

CertiK
Hacken
Premia 価格 (PREMIA)
0.00002478 BTC1.12%
0.0003502 ETH0.26%

  Premia PREMIA
Self Reported Circulating Supply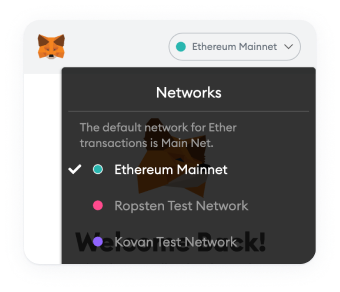 ウォレットネットワークを変更してください
本コントラクトを追加するには、MetaMaskアプリでウォレットネットワークを変更してください

CertiK
Hacken
PREMIA価格統計
Premia 今日の価格
Premia 価格
¥89.89
価格推移

24時間

-¥1.0208

24H最低/24H最高

¥87.70 /

¥90.08

取引高

24時間

¥4,775,230

取引高/時価総額残高
Infinity
市場占有率

0.00%

市場ランキング
#4423
Premia時価総額

| | |
| --- | --- |
| 時価総額 | ¥952,623,105 |
| 希薄後時価総額 | ¥8,988,693,687 |
Premia 昨日の価格
昨日の最低/最高

¥87.70 /

¥92.89

昨日の始値/終値

¥92.89 /

¥88.55

昨日の変動
昨日のボリューム
¥4,443,776
Premia 価格履歴
7日間最低/7日間最高

¥87.70 /

¥94.18

30日間最低/30日間最高

¥83.88 /

¥97.11

90日間最低/90日間最高

¥83.88 /

¥145.75

52週最低/52週最高

¥46.42 /

¥264.31

過去最高値

Nov 16, 2021 (2 years ago)

¥3,171.32

過去最低値

Jul 20, 2021 (2 years ago)

¥45.52

Premia ROI
データなし
Premia 供給

| | |
| --- | --- |
| 循環サプライ | 10,598,015 PREMIA |
| 総合サプライ | 100,000,000 PREMIA |
| 最大供給 | 100,000,000 PREMIA |
PREMIA 価格の生配信データ
Premia 本日の価格 は、¥89.89 JPYです。24時間の取引ボリュームは ¥4,775,230 JPYです。 弊社ではPREMIAからJPYへの価格はリアルタイムで更新されています。 Premiaは過去24時間で1.22%減少しています。 現在のCoinMarketCapランキングは#4423位で、時価総額はです。 循環供給量は表示できません と最大最大供給量100,000,000 PREMIAコイン。
現在Premia取引の上位取引所はBKEX, Uniswap v3 (Arbitrum), SushiSwap, Camelot, 、および です。 弊社の で他の取引所を探すことも可能です。
What Is Premia (PREMIA)?
Premia (PREMIA) is a decentralized token that aims to be the next generation options automated market maker (AMM) provider and metavaults. It aims to deliver the best prices to users while bringing peer-to-pool derivatives trading and capital efficiency to decentralized finance (DeFi) options.
Premia facilitates the buying and selling of options, allowing users to earn market yield on DeFi assets and offers protection to users through the hedging of risks. \ \ With the goal of providing universal access to the top DeFi products, Premia is powered by a financial infrastructure that features permissionless access to all users. Premia also has a heavy focus on research, with one of its goals being to offer open access to the top research and innovation in the DeFi world.
\ The Premia network utilizes social media network platforms for greater accessibility and ease of usage, such as a Telegram channel where users can get fast updates. Premia also provides information to users, both current and potential ones, through its Medium blog and Twitter account. It also engages with its community of users on Discord and Github.
Who Are the Founders of Premia (PREMIA)?
The developers of Premia are currently semi-anonymous, which is not uncommon for projects like this in the crypto space. The team goes by the collective name of "members of the Premia republic." They have currently not announced any plans for doxxing at the moment.
What Makes Premia (PREMIA) Unique?
Premia is unique in that it is built on a DeFi-native options architecture.
This features market-sensitive pricing to allow for fair pricing based on supply and demand. It also uses a continuous on-chain reinforcement learning algorithm to achieve crowd-sourced pricing, so that it can hit the target market price and liquidity utilization rate. Finally, it promises capital-efficient markets that even the least liquid tokens can achieve fair market price while using the least amount of capital.
With its strong market-centric mechanisms, PREMIA tokens are distributed to stakeholders based on the size of their position and the economics of capital, driving prices toward market clearing amounts.
Compared to other peer-to-pool options protocols, Premia stands out because it prices options on market activity to ensure optimal pool utilization and offers risk management to liquidity providers. \ \ Premia's liquidity pools are unique in that there is selectivity in the markets they overwrite, which deviates from other tokens that overwrite the entire market. The way the liquidity pools are designed allows for lower slippage when the first options are purchased from the pool. \ \ In addition, the liquidity pools are designed to strategically give out funds across the base level Put/Call pools. These smart pools are entrenched with numerous strategies and dynamic adjustments. Examples of such strategies include shorting volatility for specific assets and options arbitrage between different platforms.
Liquidity pools also feature fair accounting that takes into consideration the duration of time that users and their capital have spent in the pools, such that liquidity is arranged in a first-in first-out sequence.
Related Pages
Learn how to protect your crypto holdings and increase your crypto wealth using options here.
Learn how to hedge against impermanent loss with this guide by FinNexus.
Find out more about pooled liquidity in DeFi options in this deep dive.
What is web 3.0? Click here and find out.
Visit CoinMarketCap Alexandria to learn everything you need to know about cryptocurrency and more.
How Many Premia (PREMIA) Coins are There in Circulation?
As of October 2021, there are 10.6 million Premia coins in circulation, out of a total maximum supply of 100 million coins.
How Is the Premia (PREMIA) Network Secured?
Premia has been audited and passed its security check by CertiK.
Can Premia (PREMIA) Coin Hit $10?
As of Oct. 14, 2021, the current value of PREMIA tokens stands around $2.75, almost increasing by 3X from the price of $0.90 on Oct. 10, 2021. Given the PREMIA exponential price rally, it might have the momentum to rally even further. A $10 price would imply a 3.6X increase from the current price, which should not be hard to achieve if Premia is able to continue gathering momentum and gaining more users on its platform.
Where Can You Buy Premia (PREMIA)?
Premia is listed on several cryptocurrency exchanges. Among them: Sushiswap, 1inch Exchange, Hotbit and Hoo.
Cryptocurrency newbie? You can read more about how to enter the market and how to buy BTC, PREMIA or any other token on CoinMarketCap's very own educational portal — Alexandria.
PREMIA価格統計
Premia 今日の価格
Premia 価格
¥89.89
価格推移

24時間

-¥1.0208

24H最低/24H最高

¥87.70 /

¥90.08

取引高

24時間

¥4,775,230

取引高/時価総額残高
Infinity
市場占有率

0.00%

市場ランキング
#4423
Premia時価総額

| | |
| --- | --- |
| 時価総額 | ¥952,623,105 |
| 希薄後時価総額 | ¥8,988,693,687 |
Premia 昨日の価格
昨日の最低/最高

¥87.70 /

¥92.89

昨日の始値/終値

¥92.89 /

¥88.55

昨日の変動
昨日のボリューム
¥4,443,776
Premia 価格履歴
7日間最低/7日間最高

¥87.70 /

¥94.18

30日間最低/30日間最高

¥83.88 /

¥97.11

90日間最低/90日間最高

¥83.88 /

¥145.75

52週最低/52週最高

¥46.42 /

¥264.31

過去最高値

Nov 16, 2021 (2 years ago)

¥3,171.32

過去最低値

Jul 20, 2021 (2 years ago)

¥45.52

Premia ROI
データなし
Premia 供給

| | |
| --- | --- |
| 循環サプライ | 10,598,015 PREMIA |
| 総合サプライ | 100,000,000 PREMIA |
| 最大供給 | 100,000,000 PREMIA |