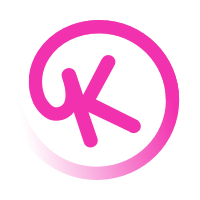 KryptomonKMON
ランキング順位 1167
トークン
On 49,313 watchlists
Kryptomon 価格 (KMON)
0.0000005953 BTC5.74%
0.000007522 ETH5.92%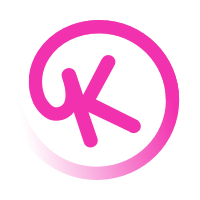 Kryptomon KMON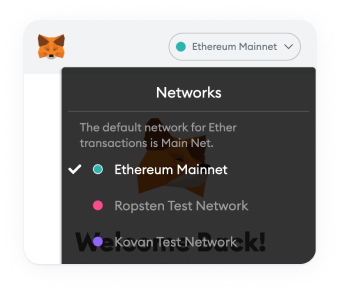 ウォレットネットワークを変更してください
本コントラクトを追加するには、MetaMaskアプリでウォレットネットワークを変更してください
Kryptomonタグ一覧
Industry
セルフレポート済タグ
VR/AR
DApp
BNB Smart Chain
Metaverse
DAO Maker
Kryptomon対JPYチャート
Loading Data
Please wait, we are loading chart data
KMON価格統計
Kryptomon 今日の価格
Kryptomon 価格
¥1.75
価格推移

24h

-¥0.05951

24H最低/24H最高

¥1.74 /

¥1.82

取引高

24h

¥2,970,907.78

取引高/時価総額残高
0.008936
市場占有率
データなし
市場ランキング
#1167
Kryptomon時価総額

| | |
| --- | --- |
| 時価総額 | ¥332,478,991.61 |
| 希薄後時価総額 | ¥1,751,332,080.59 |
Kryptomon 昨日の価格
昨日の最低/最高

¥1.79 /

¥1.83

昨日の始値/終値

¥1.83 /

¥1.80

昨日の変動
昨日のボリューム
¥1,203,196.95
Kryptomon 価格履歴
7日間最低/7日間最高

¥1.74 /

¥2.06

30日間最低/30日間最高

¥1.68 /

¥2.37

90日間最低/90日間最高

¥1.44 /

¥3.45

52週最低/52週最高

¥1.44 /

¥31.20

過去最高値

Nov 18, 2021 (9 months ago)

¥31.20

過去最低値

Jun 13, 2022 (2 months ago)

¥1.44

Kryptomon ROI
Kryptomon 供給

| | |
| --- | --- |
| 循環サプライ | 189,843,488 KMON |
| 総合サプライ | 1,000,000,000 KMON |
| 最大供給 | 1,000,000,000 KMON |
KMON 価格の生配信データ
Kryptomon 本日の価格 は、¥1.75 JPYです。24時間の取引ボリュームは ¥2,970,351 JPYです。 弊社ではKMONからJPYへの価格はリアルタイムで更新されています。 Kryptomonは過去24時間で3.38%減少しています。 現在のCoinMarketCapランキングは#1167位で、時価総額はです。 コインの循環供給量は189,843,488 KMONです と最大最大供給量1,000,000,000 KMONコイン。
現在Kryptomon取引の上位取引所はBybit, Gate.io, ZT, 、および です。 弊社の で他の取引所を探すことも可能です。
About Kryptomon
Kryptomon is an NFT Play-and-Earn blockchain game, where Pokémon meets Tamagotchi and CryptoKitties.
Breed, Train and Fight with your NFT Kryptomon. It's a new world where trainers can live a new adventure on Blockchain.
Set in the Kryptomon metaverse, community members play as 'Trainers' of their own individual monsters — Kryptomons — each of which is a completely unique digital asset connected to an NFT. Each has a unique but mutable genetic code made up of 38 randomised parameters that determine all of the aspects — physical and behavioural — of the creature.
This not only ensures that each Kryptomon is unique but also brings to life each Kryptomon as a digital companion in the Kryptomon metaverse. They are capable of learning, falling sick, getting hungry, and protecting their trainers when out on an adventure in the physical world. In turn, trainers will have to care for, feed, and train their Kryptomon partners in order to grow and prepare for the battles ahead.
Kryptomon creates the next step in the evolution of crypto-gaming by using advanced blockchain technologies, digital genetics, and location-based technologies.
So what are you waiting for? Play and participate in the Kryptomon league to become the Kryptomon Metaverse Champion!
Some Kryptomon Key-Points
Kryptomon is a crypto-game metaverse of genetically-unique living NFT creatures formed by 38-genes DNA that are truly alive on the blockchain.
Kryptomons are living NFT creatures that needs caring, feeding, playing, educating, and training from their owners, their trainers. Failing to do so will result in the hibernation of the Kryptomon, with other possible negative effects.
Kryptomons can breed and create genetically new creatures that are again, completely unique based on the genetic codes, DNA, of both of their parents.
Kryptomon is the first blockchain game in that merges its metaverse into the physical world, and enables players to find and mint NFTs in the real world around them to the blockchain in the Kryptomon Full-Moon Treasure Hunt.
Kryptomon is a play-and-earn game in which you get to become a real trainer to a real living digital creature, and explore both the metaverse and the real world together in order to battle and complete missions around you.
Tournaments are being hosted on the Kryptomon metaverse throughout the year, that are leading to a once-in-a-year event called Kryptomon World Championship Super-League where each year 1 Kryptomon trainer will become the international & metaverse champion. # Kryptomon's achievements in the past 6 months #
Launched the game, "Tamagotchi Phase" (December 13th, 2021), making it the first company in the world to create a "living" NnFT creature on the blockchain.
Launched a location-based cross-verse game, the "Treasure Hunt" event (December 19th, 2021), making it the first company in the world to launch a game that merges its metaverse with the physical world and allows player to find & mint NFTs found by them in the real world to their blockchain wallets.
Launched its KMarket, a unique NFT marketplace that enables users to buy and sell their Kryptomon NFTs, Kryptomon collectibles, Kryptomon game elements and consumables, and soon also tangible Kryptomon goods - all using crypto, mainly using the $KMON token.
Community grew to almost 450,000 members throughout all our social channels combined,
Raised investments from leading key-investors from the gaming, tech and finance industry, and from world-renowned VCs.
Partnered with Simplex to enable dozens of millions of gamers to purchase $KMON tokens using credit cards without any prior DeFi experience.
11,500 Kryptomons NFTs have been born and are alive on the blockchain.
Highest Kryptomon NFT Egg sold for $49,700
More than $13M volume of Kryptomon NFT transaction volume generated in 5 months.
Cooperated with Binance NFT for 2 Mystery Box sales where in the first 2,000 Kryptomon NFT Eggs were sold-out in 0.27 seconds, and on the second 2,500 Kryptomon NFT Eggs were sold-out in 0.16 seconds

and both generated trading volume of +$1M in its first 5 days of trade alone on Binance NFT marketplace's secondary market.

Signed a partnership to develop the game with a world-famous tier-1 game development studio.
Partnered with 6 leading NFT marketplaces to enable players and traders trade Kryptomons and Kryptomon eggs.
Partnered with their first tier-1 CEX (centralized exchange) Gate.io to list our $KMON token to be traded by millions of traders worldwide in an easy and simple way, which later followed by more exchanges listing the token, such as ZT, BKEX etc.
Brought onboard advisors and investors who are c-level executives in industry-leading companies such as Simplex, Sony PlayStation, Playtika, Citigroup, PokerStars, etc.
Partnered with Chainlink to become an official premium partner to utilize their VRF and supply our players and token holders with verifiable, fraud-proof on-chain randomness
Kryptomon's plans for the next 12 months
Launch Ver. 2.0 of the game where players will be able to explore the metaverse and the physical world with their Kryptomon, and battle and breed their Kryptomon.
Launch the Android & iOS games that will enable trainers to tackle other creatures around them and participate on various adventures with their Kryptomon.
Launch the tournaments and the 1st world championship.
List the token on more major tier-1 centralized exchanges.
Open a Kryptomon merchandise store.
KMON価格統計
Kryptomon 今日の価格
Kryptomon 価格
¥1.75
価格推移

24h

-¥0.05951

24H最低/24H最高

¥1.74 /

¥1.82

取引高

24h

¥2,970,907.78

取引高/時価総額残高
0.008936
市場占有率
データなし
市場ランキング
#1167
Kryptomon時価総額

| | |
| --- | --- |
| 時価総額 | ¥332,478,991.61 |
| 希薄後時価総額 | ¥1,751,332,080.59 |
Kryptomon 昨日の価格
昨日の最低/最高

¥1.79 /

¥1.83

昨日の始値/終値

¥1.83 /

¥1.80

昨日の変動
昨日のボリューム
¥1,203,196.95
Kryptomon 価格履歴
7日間最低/7日間最高

¥1.74 /

¥2.06

30日間最低/30日間最高

¥1.68 /

¥2.37

90日間最低/90日間最高

¥1.44 /

¥3.45

52週最低/52週最高

¥1.44 /

¥31.20

過去最高値

Nov 18, 2021 (9 months ago)

¥31.20

過去最低値

Jun 13, 2022 (2 months ago)

¥1.44

Kryptomon ROI
Kryptomon 供給

| | |
| --- | --- |
| 循環サプライ | 189,843,488 KMON |
| 総合サプライ | 1,000,000,000 KMON |
| 最大供給 | 1,000,000,000 KMON |