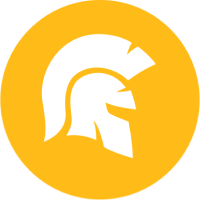 HeroVerseHER
ランキング順位 7031
トークン
On 4,872 watchlists
HeroVerse 価格 (HER)
0.00000004747 BTC16.55%
0.0000006022 ETH17.12%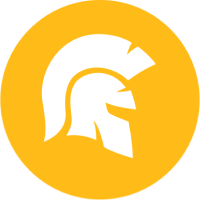 HeroVerse HER
Self Reported Circulating Supply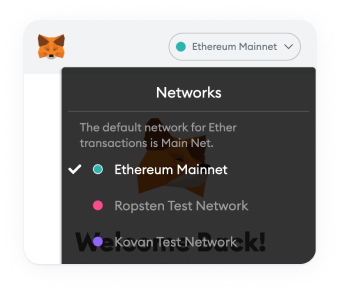 ウォレットネットワークを変更してください
本コントラクトを追加するには、MetaMaskアプリでウォレットネットワークを変更してください

Hacken

HeroVerse対JPYチャート
Loading Data
Please wait, we are loading chart data
HER価格統計
HeroVerse 今日の価格
HeroVerse 価格
¥0.1394
価格推移

24h

¥0.008628

24H最低/24H最高

¥0.1067 /

¥0.1394

取引高

24h

¥22,022.19

取引高/時価総額残高
0.005942
市場占有率

0.00%

市場ランキング
#7031
HeroVerse時価総額

| | |
| --- | --- |
| 時価総額 | ¥3,706,495.18 |
| 希薄後時価総額 | ¥139,429,287.75 |
HeroVerse 昨日の価格
昨日の最低/最高

¥0.1067 /

¥0.1376

昨日の始値/終値

¥0.1375 /

¥0.1244

昨日の変動
昨日のボリューム
¥2,744.45
HeroVerse 価格履歴
7日間最低/7日間最高

¥0.1067 /

¥0.2811

30日間最低/30日間最高

¥0.09852 /

¥0.6076

90日間最低/90日間最高

¥0.09852 /

¥0.6076

52週最低/52週最高

¥0.09852 /

¥48.09

過去最高値

Nov 08, 2021 (9 months ago)

¥48.09

過去最低値

Aug 03, 2022 (16 days ago)

¥0.09852

HeroVerse ROI
HeroVerse 供給

| | |
| --- | --- |
| 循環サプライ | 26,583,333 HER |
| 総合サプライ | 1,000,000,000 HER |
| 最大供給 | 1,000,000,000 HER |
HER 価格の生配信データ
HeroVerse 本日の価格 は、¥0.139586 JPYです。24時間の取引ボリュームは ¥22,047.02 JPYです。 弊社ではHERからJPYへの価格はリアルタイムで更新されています。 HeroVerseは過去24時間で6.50%増加しています。 現在のCoinMarketCapランキングは#7031位で、時価総額はです。 循環供給量は表示できません と最大最大供給量1,000,000,000 HERコイン。
現在HeroVerse取引の上位取引所はMEXC, 、および です。 弊社の で他の取引所を探すことも可能です。
What Is HeroVerse (HER)?
HeroVerse is a match-3 puzzle and RPG play-to-earn game that presents itself as the "first pioneer to bring the Top Grossing Mobile Genre Game to the blockchain universe." HeroVerse aims to replicate the success of match-3 puzzle games like Candy Crush Saga by combining puzzle game elements with RPG elements, where players can receive rewards for winning battles and advancing through levels. The game combines NFT game concepts with traditional gameplay to attract players from both sectors.
Heroverse also adds RPG features like exploration and looting, with players activating quests in the game's metaverse. Moreover, the game features a Daily Raid mode, allowing players to complete missions to receive rewards. The game's roadmap promises the introduction of other gameplay modes such as Tower, PVP, and Clan Event by the end of Q1 2022.
Who Are the Founders of HeroVerse?
HeroVerse is being developed by a combination of experienced game development and blockchain development teams. In charge of game development is Vietnamese studio Hiker Games, which is also behind a host of other mobile games, such as Caravan War, Toy Odyssey, Gleam, Eraser, and many others. The blockchain development part is led by Rikkeisoft, a Japanese company with years of experience in web systems, business process systems, and mobile games.
HeroVerse also showcases a vast network of partnerships, listing experienced blockchain companies like Redkite, DAOMaker, Cinchblock, Kyber Network, and many others as project supporters.
What Makes HeroVerse Unique?
HeroVerse stresses that it is a play and earn instead of a play-to-earn game since the focus is on delivering a relaxing and entertaining game experience instead of maximizing players' profits while playing. The game's story revolves around the player picking from a pool of 29 different heroes with distinct personalities and power abilities. Heroes belong to one of four races: Human, Beast, Forest, and Demon.
Designed in a colorful comic-book style, the player must battle enemies and make sure their heroes stay alive. This happens through a combination of puzzle and RPG gameplay, where success in lining up puzzle elements increases the player's chances in battle. Players earn rewards for winning battles, which can later be used to upgrade their heroes and trade them on the game's marketplace.
Players can obtain heroes in a number of ways. Players can trade for them on the marketplace, open a Hero Box and win one by chance, stake the HER token, or combine the four Hero Shards and HER tokens to create a new hero.
The game is divided into different chapters, with each chapter being a location on the game's map. By completing all milestones and challenges of one chapter, players can move on to the next (Campaign mode). Completion of one chapter unlocks a boss fight, and players get one chance per day to fight the boss (Daily Raid mode).
Players can also partake in the Tower mode, where they have to pass through 100 floors and receive rewards per each passed tower. Moreover, every ten floors, there is a boss fight waiting for them. Finally, HeroVerse will develop a PvP and a Clan mode, where players can compete against each other or combine their resources to make faster progress in the game.
Related Pages:
Check out Immutable X (IMX) — an NFT-focused layer-two blockchain.
Check out Illuvium (ILV) — another highly-anticipated game with its own metaverse.
Read our top free play-to-earn games in 2021.
Get the latest crypto news and latest trading insights with the CoinMarketCap blog.
How Many HeroVerse (HER) Coins Are There in Circulation?
HeroVerse features two distinct tokens, HER and HES. HER is the game's pre-minted governance token that can be used to buy heroes and hero boxes. HES is an uncapped reward token that is used for in-game transactions. The total supply of HER is 1 billion and is distributed as follows:
Ecosystem (25%): 10% spread over the first month, then linear vesting over the next 36 months.
Foundation (20%): unlocked over 60 months.
Liquidity and marketing (20%): 15% released at TGE, then linear vesting over the next 24 months.
Team and advisors (20%): 6 months fully locked, then unlocked over 18 months.
Private sale (8.5%): 10% released at TGE, 3 months cliff then linear vesting over the next 12 months.
Seed round (5%): 5% released at TGE, 3 months cliff then linear vesting over the next 12 months
Public sale (1.5%): 40% released at TGE, linear vesting over the next 12 months.
How Is the HeroVerse Network Secured?
HER is a BEP-20 token on the Binance Smart Chain. BSC is secured through the proof-of-stake consensus mechanism. 21 validators are elected every 24 hours to validate transactions and maintain blockchain security. These validators have to stake a certain amount of BNB coins with Binance to be eligible.
Where Can You Buy HeroVerse (HER)?
HER is available on PancakeSwap (V2).
HER価格統計
HeroVerse 今日の価格
HeroVerse 価格
¥0.1394
価格推移

24h

¥0.008628

24H最低/24H最高

¥0.1067 /

¥0.1394

取引高

24h

¥22,022.19

取引高/時価総額残高
0.005942
市場占有率

0.00%

市場ランキング
#7031
HeroVerse時価総額

| | |
| --- | --- |
| 時価総額 | ¥3,706,495.18 |
| 希薄後時価総額 | ¥139,429,287.75 |
HeroVerse 昨日の価格
昨日の最低/最高

¥0.1067 /

¥0.1376

昨日の始値/終値

¥0.1375 /

¥0.1244

昨日の変動
昨日のボリューム
¥2,744.45
HeroVerse 価格履歴
7日間最低/7日間最高

¥0.1067 /

¥0.2811

30日間最低/30日間最高

¥0.09852 /

¥0.6076

90日間最低/90日間最高

¥0.09852 /

¥0.6076

52週最低/52週最高

¥0.09852 /

¥48.09

過去最高値

Nov 08, 2021 (9 months ago)

¥48.09

過去最低値

Aug 03, 2022 (16 days ago)

¥0.09852

HeroVerse ROI
HeroVerse 供給

| | |
| --- | --- |
| 循環サプライ | 26,583,333 HER |
| 総合サプライ | 1,000,000,000 HER |
| 最大供給 | 1,000,000,000 HER |