Ethereum Push Notification Service

PUSH
ランキング順位 794
トークン
On 12,812 watchlists
Ethereum Push Notification Service 価格 (PUSH)
0.00001644 BTC3.54%
0.0002438 ETH2.90%

  Ethereum Push Notification Service PUSH
Ethereum Push Notification Serviceリンク一覧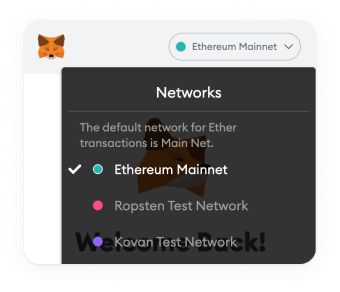 ウォレットネットワークを変更してください
本コントラクトを追加するには、MetaMaskアプリでウォレットネットワークを変更してください
Ethereum Push Notification Serviceタグ一覧
Ethereum Push Notification Service対JPYチャート
Loading Data
Please wait, we are loading chart data
PUSH価格統計
Ethereum Push Notification Service 今日の価格
Ethereum Push Notification Service 価格
¥45.57
価格推移

24時間

-¥2.12

24H最低/24H最高

¥45.22 /

¥48.23

取引高

24時間

¥176,843,550.09

取引高/時価総額残高
0.1414
市場占有率

0.00%

市場ランキング
#794
Ethereum Push Notification Service時価総額

| | |
| --- | --- |
| 時価総額 | ¥1,251,008,559.67 |
| 希薄後時価総額 | ¥4,557,015,448.86 |
Ethereum Push Notification Service 昨日の価格
昨日の最低/最高

¥45.35 /

¥48.23

昨日の始値/終値

¥47.69 /

¥45.35

昨日の変動
昨日のボリューム
¥128,071,510.71
Ethereum Push Notification Service 価格履歴
7日間最低/7日間最高

¥42.29 /

¥49.99

30日間最低/30日間最高

¥35.44 /

¥53.47

90日間最低/90日間最高

¥35.44 /

¥67.11

52週最低/52週最高

¥35.44 /

¥499.43

過去最高値

Apr 14, 2021 (a year ago)

¥1,270.38

過去最低値

Sep 21, 2022 (11 days ago)

¥35.44

Ethereum Push Notification Service ROI
データなし
Ethereum Push Notification Service 供給

| | |
| --- | --- |
| 循環サプライ | 27,452,366 PUSH |
| 総合サプライ | 100,000,000 PUSH |
| 最大供給 | 100,000,000 PUSH |
PUSH 価格の生配信データ
Ethereum Push Notification Service 本日の価格 は、¥45.51 JPYです。24時間の取引ボリュームは ¥176,605,095 JPYです。 弊社ではPUSHからJPYへの価格はリアルタイムで更新されています。 Ethereum Push Notification Serviceは過去24時間で4.54%減少しています。 現在のCoinMarketCapランキングは#794位で、時価総額はです。 コインの循環供給量は27,452,366 PUSHです と最大最大供給量100,000,000 PUSHコイン。
現在Ethereum Push Notification Service取引の上位取引所はMEXC, KuCoin, Hotcoin Global, Huobi Global, 、および です。 弊社の で他の取引所を探すことも可能です。
What Is Ethereum Push Notification Service (PUSH)?
The Ethereum Push Notification Service or EPNS is a notification protocol that can enable the wallet addresses of the users to receive notifications. This means that, through the usage of this protocol, any DApp or smart contract, as well as service, can send notifications through to users in a platform-agnostic way. EPNS also contains a DeFi aspect that enables users to earn crypto for receiving the actual notifications. EPNSoriginally launched as an idea in January of 2020.
Who Are the Founders of Ethereum Push Notification Service?
The Ethereum Push Notification Service was founded by Harsh Rajat and Richa Joshi.
Harsh Rajat is the founder of the Ethereum Push Notification Service; however, he also works as a solutions architect at 3 Magic Shots, and even fills the role of the chief technology officer at HydroLabs. He used to be a decentralized ambassador of Hydrogen FinTech.
Richa Joshi is the co-founder of the Ethereum Push Notification Service, and she also works as an independent consultant at 3 Magic Shots, as well as a product manager at Hydro Labs. Before all of this, she worked as a senior consultant at Deloitte Consulting.
What Makes Ethereum Push Notification Service Unique?
For Web 3.0, a notification mechanism that can notify users or wallet addresses of important updates, events, actions and so on, does not exist yet. As a result of this lack, a lot of important events or required user actions end up being missed completely: for example, the expiration of ENS blockchain domains is inefficiently broadcast on Twitter, with the hopes that the grace domain user potentially reads about their domain's expiry. If a protocol gets compromised, people have to look for other methods (besides the now-compromised protocol) through which they can notify the users.
EPNS tries to solve this with its push notification service.
To do this efficiently, the notification is stored and treated like a JSON payload, and this is transformed as per the rules of the different carriers when the notification ends up reaching them. The JSON payload can differ with payload types, and this ensures the flexibility of the content, as well as the data, storage interpretation and delivery.
What this means is that EPNS can allow users to be in direct, full control of what services they end up getting notifications from, and impose rules on the services, which includes spam protection for users, and limits for EPNS ability to add wallets as subscribers. This means that notifications are treated as a social feed rather than a piece of information.
There are four types of users: service providers, which want to send notifications, users, who want to receive notifications if they deem them to be beneficial, wallets enable users to receive notifications through their centralized or decentralized solutions, and token holders, who can define the rules between the above users.
Related Pages:
Learn about Quantstamp.
Learn about Steem.
Learn about crypto ETFs on CMC Alexandria.
Get a deeper dive into the world of cryptocurrencies on the CoinMarketCap blog.
How Many Ethereum Push Notification Service (PUSH) Coins Are There in Circulation?
The protocol's token PUSH is designed to incentivize the continued adoption cycle of the EPNS protocol. In order to achieve this, users that are involved are rewarded through either an incentive or a penalty. Their continued involvement is a necessity for the growth as well as the adoption of the protocol, and to achieve the vision of becoming a Web 3.0 notification standard.
How Is the Ethereum Push Notification Service Network Secured?
The Ethereum Push Notification Service Network will use Eth-Crypto to handle the secure verification process. This is a cryptographic JavaScript-function enabler for Ethereum.
Where Can You Buy Ethereum Push Notification Service (PUSH)?
If you want to buy, sell or trade Ethereum Push Notification Service (PUSH), you can do so on the following exchange:
Take the first step towards learning everything you need to know about buying, selling or trading cryptocurrencies, check out our Bitcoin guide here,
PUSH価格統計
Ethereum Push Notification Service 今日の価格
Ethereum Push Notification Service 価格
¥45.57
価格推移

24時間

-¥2.12

24H最低/24H最高

¥45.22 /

¥48.23

取引高

24時間

¥176,843,550.09

取引高/時価総額残高
0.1414
市場占有率

0.00%

市場ランキング
#794
Ethereum Push Notification Service時価総額

| | |
| --- | --- |
| 時価総額 | ¥1,251,008,559.67 |
| 希薄後時価総額 | ¥4,557,015,448.86 |
Ethereum Push Notification Service 昨日の価格
昨日の最低/最高

¥45.35 /

¥48.23

昨日の始値/終値

¥47.69 /

¥45.35

昨日の変動
昨日のボリューム
¥128,071,510.71
Ethereum Push Notification Service 価格履歴
7日間最低/7日間最高

¥42.29 /

¥49.99

30日間最低/30日間最高

¥35.44 /

¥53.47

90日間最低/90日間最高

¥35.44 /

¥67.11

52週最低/52週最高

¥35.44 /

¥499.43

過去最高値

Apr 14, 2021 (a year ago)

¥1,270.38

過去最低値

Sep 21, 2022 (11 days ago)

¥35.44

Ethereum Push Notification Service ROI
データなし
Ethereum Push Notification Service 供給

| | |
| --- | --- |
| 循環サプライ | 27,452,366 PUSH |
| 総合サプライ | 100,000,000 PUSH |
| 最大供給 | 100,000,000 PUSH |