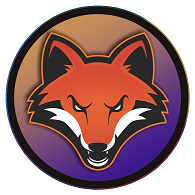 TokenBank

TokenBank

price

 
Self-reported circulating supply

 

496,000,000 TBANK

Max. supply

 

500,000,000 TBANK
TokenBank community
About TokenBank
The Ultimate Web3 Development Platform.
This DeFi project is a unique opportunity, having already received many requests from developers.
The main offerings of the platform are:
NFT game creation using tools to incorporate boxes, marketplace and different characters into your game, plus many ready-made templates and examples in the platform's Game Store, and possible to create, modify and launch games on blockchain technology.

Creating professional swap tokens at configurable rates for different networks, BEP20, Polygon, Avalanche, ERC-20 and more.

Assets for 3D games like backgrounds and characters, sold in the store and that can be used or sold to developers;

NFT marketplace;

Low code and intuitive tools for creating and automating smart contracts.

Frameworks for producing games integrated with unity and blockchain, and along with these two tools;
The functions of the TokenBank platform will be made available as it develops and will provide ways for users to earn passive income through farm and stake.