Please note that only Bibox is trading the mainnet asset. The other exchanges are trading the ERC20 token.

Hyperion

HYN
Rank # -
Coin
On 4,792 watchlists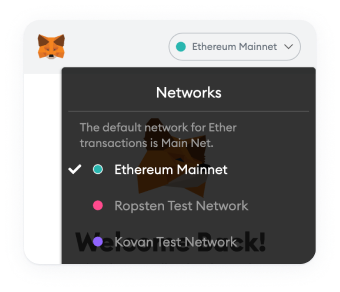 Please change the wallet network
Change the wallet network in the MetaMask Application to add this contract.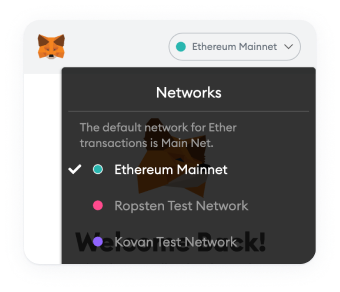 Please change the wallet network
Change the wallet network in the MetaMask Application to add this contract.
HYN Price Live Data
What Is Hyperion (HYN)?
Hyperion is a decentralized map platform that aims to create a unified global data map and services, and make it available for everyone to use. It utilizes a custom-designed Spatial Consensus Protocol to revamp conventional map-making techniques and provide a public utility for anybody who might benefit from it.
The main goal of Hyperion is to enable a global decentralized map economy that is secured using blockchain technology, but retains the speed and low-latency needed from a consensus-driven map provider.
The platform consists of several products including Map3, a new spatial data usage model that provides optimal scalability for maps that are up to 1,000x more performant than older offerings.
Hyperion's main privacy map application is known as Titan. It offers all the regular features you would expect from a privacy-preserving map software, such as localized positioning directly at the phone level, and cryptographic location sharing (CLS).
Hyperion's mainnet is known as Atlas, and provides a high-performance spatial blockchain that can support its world-scale map services. The platform is powered by the Hyperion (HYN) token, an ERC-20 asset that can be staked to access Hyperion map features or be used to pay for marketplace services.
Who Are the Founders of Hyperion?
Hyperion was co-founded by Kai Law, Zou Guangxian and Dr. Isaac Zhang.
Kai Law is both the CEO and CMO of Hyperion. He previously worked as the chief operations officer (COO) for Liuxuebao — a platform that provides college admission advice and assistance — and has completed two master's degrees, one in film management and the other in media and culture.
Hyperion's CTO is Zou Guangxian, and previously held the role of CTO for 10 years at AiPai — a game video sharing platform in China. He holds a masters in electromagnetic field and microwave technology from the University of Electronic Science and Technology of China.
Last, but not least, is Isaac Zhang, the architect of the Hyperion platform and the current co-founder and CTO of Mapxus, the world's largest decentralized indoor mapping platform.
In addition to the founding team, Hyperion also comprises a number of early cryptocurrency adopters and experts in the blockchain-based mapping space — including Eric Huang, Hyperion's COO and an expert in large-scale distributed computing.
What Makes Hyperion Unique?
Hyperion is the only platform that was able to create a global decentralized map economy while remaining highly scalable. The Atlas blockchain is capable of creating massive surface areas and can handle well over 800 billion localization requests per day — putting it on par with some of the world's leading map data providers.
Some of Atlas' other unique features include its extremely low latency, which should reduce traveling time, expenses, and missed opportunities for users. It is also a low-cost service focused on privacy, helping users preserve their privacy while accessing location and map services.
The platform is fully interoperable thanks to its cross-chain communication capabilities, while the spatial sharding scheme implemented by Atlas allows it to achieve massive parallelization—giving it impressive throughput capabilities.
The Hyperion team believes they can greatly improve digital maps by leveraging the power of blockchain to host important map-related data on a secure and immutable ledger. Additionally, thanks to trustless verification systems, customers can easily trust the accuracy and validity of data provided by the app.
The platform has 9 planned scaling cycles that aim to scale the network horizontally, helping to grow the number of map3 nodes and enrich the Hyperion ecosystem, by incentivizing user contributions to the service.
Related Pages:
Check out FOAM (FOAM) — a consensus-driven map of the world.
Check out XYO (XYO) — a platform that intends to create a blockchain-powered location service.
Learn more about how blockchains work with CoinMarketCap Alexandria.
For the latest news, market updates, tricks, and tips, check out the CoinMarketCap blog.
How Many Hyperion (HYN) Coins Are There in Circulation?
Hyperion has a total supply of 10,000,000,000 HYN.
As of December 2020, close to 317 million HYN are in active circulation — representing less than 3.2% of the maximum possible supply.
A total of 35% of the total supply was allocated to token sales, with 5% for the seed round, 10% for the private sale, and 20% for other rounds. The founders and team are allocated 16% of the total supply with a 4 year vesting period, while 26% of the supply is set aside for incentivizing contributors and growing the network.
In addition, 15% is earmarked for the community and marketing, while the final 8% is for Hyperion's global developer program.
How Is the Hyperion Protocol Secured?
The Hyperion token is built on top of the Ethereum network, which means it leverages its extensive proof-of-work (POW) network to ensure transactions are completely securely, and without a hitch.
On top of this, Hyperion Protocol's Atlas platform uses a random membership system based on public cryptographic sortition protocols to resist long-term security attacks and ensure blocks are consistently and reliably produced.
It also benefits from an innovative atomic cross-shard communication mechanism that ensures transactions are either committed or aborted, adding even more security to the network, while preventing bloat. This sharding feature underlies its massive scalability.
Where Can You Buy Hyperion (HYN)?
The Hyperion token can currently be traded on a small handful of platforms, including Bilaxy, Hotbit, BiKi and the Binance DEX. As of December 2020, Hotbit is the most liquid exchange for HYN and there are currently no fiat trading pairs for the token.
If you're looking to purchase cryptocurrencies with a credit or debit card, check out our simple guide to get started.