Full Send

FULLSEND
Rank # -
Token
On 0 watchlists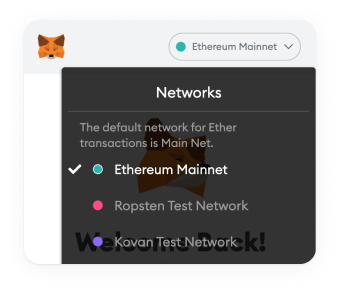 Please change the wallet network
Change the wallet network in the MetaMask Application to add this contract.

CertiK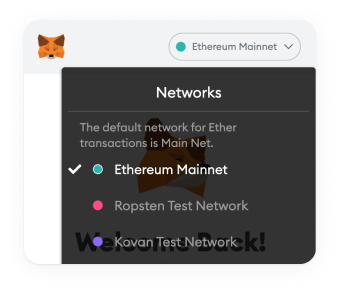 Please change the wallet network
Change the wallet network in the MetaMask Application to add this contract.

CertiK

FULLSEND Price Live Data
To learn more about this project, check out our deep dive of Full Send.
What Is Full Send (FULLSEND)?
Full Send is a BSC meme token that wants to generate a "frictionless yield" by applying a 10% fee for each transaction. Half of that fee gets burned, and the other 5% gets redistributed to existing token holders. Full Send eventually wants to bring its token to "Olympus," which is the project's way of describing how they intend to maximize the value of the token as much as possible.
Full Send aims to do so by, on the one hand, burning much of its existing supply and creating a deflationary dynamic that will drive the price of existing coins up. On the other hand, Full Send promises to create an application that will "teach new-to-crypto traders about the crypto space."
Who Are the Founders of Full Send?
Unfortunately, the website of Full Send does not answer this question about its founders conclusively. Although it lists a few team members that are responsible for branding (Sophia), social media (Espen) and merchandising (Elijah), it does not reveal the founders. At least five people are working full-time on the project, three from Norway, one from Poland and one from England, with two extra community moderators. Full Send appears to have a young team, and partially revealing their identities is a sign of transparency; however, it does not have complete transparency of its team.
What Makes Full Send Unique?
At first glance, Full Send appears to be another meme coin, as can easily be told by its idiosyncratic name that refers to the crypto jargon of a coin that's ready to explode in value. It plans to release merchandise, do charity work and release NFTs. However, the real game-changer for Full Send could be its Olympus application.
While the principle of creating a deflationary meme coin and trying to push its value by rewarding holders and burning tokens is hardly revolutionary, the app, if delivered, could help Full Send develop an edge. The team keeps its description of the app vague, whether by error or by design. It's not entirely clear whether Olympus is supposed to be a trading app or an app that educates potential traders, and Full Send alludes to both in the whitepaper.
Related Pages:
Check out Safemoon (SAFE) — the most popular meme coin that started it all.
Check out Baby Cake (BABYCAKE) — another widely known meme coin.
Read our in-depth article about Full Send
Get the latest crypto news and latest trading insights with the CoinMarketCap blog.
How Many Full Send (FULLSEND) Coins Are There in Circulation?
The total supply of FULLSEND is 1 quadrillion, that is a number with 15 zeros! That is not unheard of for a meme coin, since many meme coins launch at a low value to attract investors that hope for a potential moon shot. Nowadays, it can be considered a popular way to crowdfund these kinds of projects.
According to the team, 33% of the total supply is either inaccessible or belongs to a burn address, with a further 9% provided as liquidity to Pancakeswap. The developer wallet holds 2.9% of the entire supply, although it's unclear whether Full Send imposes any selling limits on holders.
How Is the Full Send Network Secured?
Full Send is a BEP-20 token on the Binance Smart Chain. Full Send has been independently audited by Certik and Techrate, both highly reputable auditors in the crypto space.
Full Send launched like many other meme coins on the Binance Smart Chain (BSC), which happens to be the most popular blockchain for meme coins thanks to its low fees and fast transaction speed. Many meme coins try to repeat the success of Safemoon and launch on BSC in the hope of attracting enough retail investors to boost their market cap to a significant value.
BSC is secured through the proof-of-stake consensus mechanism. 21 validators are elected every 24 hours to validate transactions and maintain blockchain security. These validators have to stake a certain amount of BNB coins with Binance to be eligible to do so.
When Will Full Send Trading Begin?
Full Send trading began on Apr. 14, 2021. Currently, Full Send has a respectable 32,000 holders as of August 2021, although it is down significantly from its all-time high in April.
Can Full Send Hit $0.01?
Considering Full Send started with a total supply of 1 quadrillion, it is unlikely for it to hit $0.01, even considering a significant amount of its tokens will be burned. Its success will largely depend on how effectively the team can create a community that lives and breathes the project's ideals.
Where Can You Buy Full Send (FULLSEND)?
FULLSEND is available on Pancakeswap. If you want to learn more about how you can start buying cryptocurrencies, you can read more here in our guide.
Our most recent articles about Full Send: