ExohoodEXO
Rank # -
Token
On 691 watchlists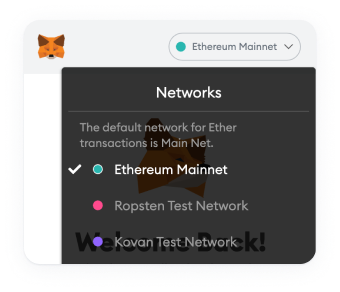 Please change the wallet network
Change the wallet network in the MetaMask Application to add this contract.
EXO Price Live Data
What is Exohood?
Exo: Ancient Greek words, 'exo', meaning external and 'planetes', meaning wanderer.
Hood: Hood is a reference to "Robin Hood" is a legendary heroic outlaw originally depicted in English folklore and subsequently featured in literature and film. According to legend, he was a highly skilled archer and swordsman.
In this term Exohood is a Digital Decentralized Autonomous Organization Project. Allows users to earn rewards by providing liquidity using the (EXO) token. This can be achieved with a simple Binance Smart Chain in TrustWallet, JulWallet or MetaMask. Furthermore, Exohood is was one of many decentralized applications (dApps) that form the Binance ecosystem. In paralel Exohood is building a platform is a fully-decentralized and democratized AMM that puts the interests of the community first Called (The Merry Outlaws Community).
EXO Token
Exohood token (EXO) is a BEP-20 token standard, native to the Binance Smart Chain (BSC). EXO offers in the future great utility within the Exohood ecosystem, including representing governance rights in votes on updates or proposals to the protocol. Additionally, Exo tokens in the future we are used as liquidity rewards. The Exohood share of these supply is proportional to the amount of liquidity provided to the protocol a maximum cap of 120 EXO per block and a minimum supply of 1 EXO per block is in place.
EXO is the native utility token that is used for:
Governance: EXO token holders will vote on platform parameters to navigate the project's economics and developments.
Incentives: EXO tokens are used to incentivize user participation in bounty hunting, referrals and other programs in the future.
NFT Suite: EXO tokens are required for NFT minting, staking, auction, trading and more.
System Tax: Users who transact with EXO tokens will contribute to a dividend pool.
Exohood Products include:
Decentralized Exchange: Exohood building a fully decentralized exchange and powered by the Community Governance.
ExoCards: The ExoCard will let you spend EXO at over 60 million merchants worldwide, both online and in-store. Earn up to 3% in EXO reward and use Apple Pay, Google Pay and Samsung Pay with your Virtual EXO Debit Card.
Safe Bridge: Crypto Bridge: Bridge your Tokens between different Networks. Tor Bridge: Use Exo Tor bridge in case the DeFi ecosystem is censored in countries with restrictions on financial freedom for all.
Private Transactions: Exo Private improves transaction privacy by breaking the on-chain link between source and destination addresses. It uses a smart contract that accepts BNB deposits that can be withdrawn by a different address. To preserve privacy a relayer can be used to withdraw to an address with no BNB balance. Whenever BNB is withdrawn by the new address, there is no way to link the withdrawal to the deposit, ensuring complete privacy.
NFT Marketplace: Create your own NFT, Auction, trading and more.
EXO PROBILLS: Exo Probills provides products and services that allow anyone to live on EXO more easily. Exo Probills provides a catalog of gift cards, prepaid mobile refills, and Lightning networking services that can be purchased using EXO token.
How Many EXO Token Are There in Circulation?
EXO Token launched on April 16, 2021 on Binance Smart Chain Network with 1 billion EXO tokens created at Genesis. Asset Distribution (Community: 600.000.000 EXO), (Team: 210.000.000 EXO), (Investors: 180.000.000 EXO) and (Advisors: 8.000.000). EXO totally supply today in circulation (Exchange and in the Users) there are a total of 100,000.00 EXO.
Who Are the Founders of Exohood?
Exohood is the brainchild of developers Joseph Cohen and Ari Levi, both of whom have extensive experience in programming.
The two met while Joseph worked at Israel in Cybersecurity and in December 2020 began work on a project which focused on allowing developers to build a simple line "Freedom" in Exohood we look for rightness and transparency, DeFi is not being entirely honest with less expert users, many projects that are launched in DEX end up buried. It is necessary to build a DEX with more transparency and that the impacts are respected both in the buy and in the sale that is why in Exohood we will take the definitive step to change and do things well and achieve a pro-quo.
This DAO project is fully decentralized and powered by the Community Governance.
Where Can I Buy EXO Token?
EXO is available for trading on:
JulSwap: Pairs BNB/EXO and DOGE/EXO PancakeSwap: Pair BNB/EXO
Here are some other articles that you may be interested in: