Ethereum Yield

ETHY
Rank # -
Token
On 2,606 watchlists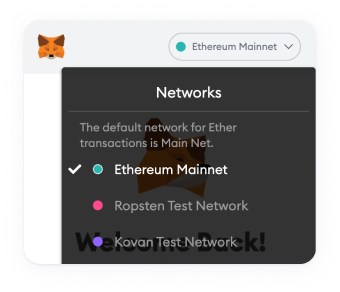 Please change the wallet network
Change the wallet network in the MetaMask Application to add this contract.

CertiK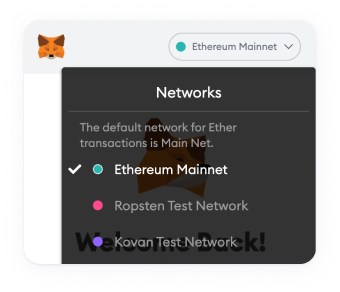 Please change the wallet network
Change the wallet network in the MetaMask Application to add this contract.

CertiK

ETHY Price Live Data
What Is Ethereum Yield (ETHY)?
Ethereum Yield (ETHY) is a decentralized finance yield farming protocol and token built on the Ethereum blockchain. The noninflationary ETHY, an ERC-20 token, can be staked to generate returns. Those who stake on the platform are rewarded with the profits from transaction fees, and periodic token buybacks will redistribute ETHY to liquidity providers.
Ethereum Yield was both announced and launched in November 2020.
Who Are the Founders of Ethereum Yield?
The development team behind Ethereum Yield has remained largely anonymous, although one developer publicly identified himself as Liao Fu during an "ask me anything" session. During the Q&A, Fu stated that the team will be working with majority ETHY holders to jointly govern the project.
What Makes Ethereum Yield Unique?
Ethereum Yield has referred to itself as "Ethereum's powerful Yield farming coin," stating that it's designed to maximize returns, reward holders and punish "weak hands." According to its announcement, when users stake Uniswap liquidity provider tokens, a percentage of incurred fees are used for price-pumping actions such as liquidating LP tokens and buying back ETHY. The project designed ETHY to be noninflationary, so every time a token is transferred, a fee is charged and awarded to the farmers.
The project relies on liquidity pools, called EVaults, that execute strategies on deposited tokens and are designed to maintain the value of ETHY and maximize returns for liquidity providers.
In December 2020, Ethereum Yield announced that it would be launching Ethereum Stake (ETHS), which will enable more advanced staking such as Ethereum 2.0 validator staking. It has also unveiled a custom aggregator and that it will be adding a Dai (DAI) farming pool.
Related Pages:
Learn about cVault.finance, another Ethereum-based deflationary yield farming project.
Learn about Ethereum Stake, the advanced staking project launched by the Ethereum Yield team.
How does yield farming work? Read an in-depth guide on Alexandria, CoinMarketCap's online educational resource.
Stay up to date on DeFi, yield farming and more with the CoinMarketCap Blog.
How Many Ethereum Yield (ETHY) Coins Are There in Circulation?
Ethereum Yield has a fixed supply of 500,000 ETHY. There is no built-in mechanism to mint new tokens beyond this amount. The supply was allocated in the following manner: 100,000 ETHY (20%) for a public presale, 375,000 ETHY (75%) for farming rewards and 25,000 (5%) ETHY for the development team.
In November 2020, the project held its token presale during which 100,000 ETHY was available for purchase, locking in around $1 million in liquidity on Uniswap. Shortly afterward, the development team announced that it would buy back 150 Ether (ETH) worth of ETHY with private funds. It later said that it had burned a total of 9,000 ETHY.
How Is the Ethereum Yield Network Secured?
Ethereum Yield is an ERC-20 token, which means that it relies on the Ethereum blockchain to validate ETHY transactions. Ethereum uses a proof-of-work consensus algorithm in which miners compete among each other to add new blocks to the blockchain and a majority of all nodes in the network must confirm a record for it to be posted.
The project was launched with centralized governance, but it has stated ETHY token holders will be able to participate in governance and make decisions regarding developer fees, liquidity pools, etc. Despite its centralization, the project has stated that its liquidity pools cannot be exploited by the development team because its liquidity is indefinitely locked up in Uniswap. In addition, the team has renounced ownership over the staking smart contract.
Ethereum Yield's smart contracts were audited by blockchain cybersecurity firm CertiK in November 2020. The audit found no major security vulnerabilities.
Where Can You Buy Ethereum Yield (ETHY)?
ETHY is primarily exchanged on Uniswap (V2), although it is also listed on 1Inch Exchange. It can be traded against Ether (ETH), WETH (WETH) and Tether (USDT).
Are you interested in buying ETHY or other cryptocurrencies such as Bitcoin (BTC)? CoinMarketCap has a simple, step-by-step guide to teach you all about crypto and how to buy your first coins.