ENHANCEENHANCE
Rank # -
Token
On 1,969 watchlists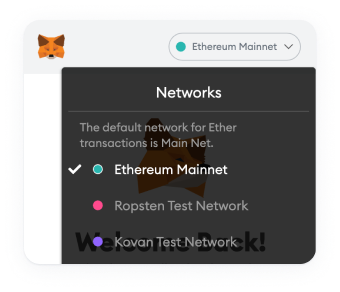 Please change the wallet network
Change the wallet network in the MetaMask Application to add this contract.
ENHANCE Price Live Data
What Is Enhance Token (ENHANCE)?
Enhance Token is a BEP-20 automatic deployment token that rewards holders with Enhance. ENHANCE is the perfect companion to SafeMoon. Buy and hold Enhance to earn SafeMoon, automatically into your wallet. Through our Enhance smart contract, we take a portion of every transaction and automatically purchase SafeMoon. This SafeMoon is then distributed to all the holders of Enhance. This is done through our "Enhance Dividend Tracker" contract. Enhance Token's tokenomics earn our holders maximum Safemoon rewards. The reward system is triggered when there is sufficient volume (buy + sell activity) to cover gas fees and allow the swap and airdrop of the rewards. Rather than create a set time for rewards to be sent out, we allow our contract to base it off of volume to avoid constant gas fees for small rewards drops. This gives our holders the most SafeMoon possible.
How Many ENHANCE Coins Are There in Circulation?
Enhance Token launched October 30th, 2021 with 1 quadrillion ENHANCE tokens created at genesis. 52.3% of the total supply is blacklisted, and can never be bought or sold. (20% presales 10% founders 22.3% black ops wallet) Every Presale percent of Enhance was delivered via NFT as a "Blacklisted" amount. In the Enhance contract there is a feature called Blacklisting. What this feature does, when turned on, it disables the account that is 'blacklisted.' This means that the wallet that is blacklisted can never buy more tokens, sell their tokens, or send their tokens somewhere else either. It essentially locks them forever in earning only mode. This was done intentionally in order to secure a more permanent and solid floor than traditional microcap assets with a presale and post launch dump.
Who Are the Founders of Enhance Token?
Enhance Token was created by Chase Coleman, Matthew Hudson, Zee Ahmed, and Rio McFarland, all who met while working and learning in the early days of the de-fi space.
Chase Coleman has extensive experience in sales, marketing and retail. Working in everything from real estate to fashion, Chase comes with a wide range of experience that makes him a good leader and CEO.
Matthew Hudson brings his skills in marketing acumen, networking within the greater de-fi community, and understanding of finances, to the table. Making him a valuable asset to the team.
Zee Ahmed is a skilled web developer, and graphic designer. With years of experience in the industry. Putting together top tier websites and graphics for our team.
Rio McFarland has years of experience in marketing, graphic design, and social media management. Creating a guerilla marketing plan the early days of Enhance and bringing this project to the eyes of the world.
Where Can I Buy Enhance Token (ENHANCE)
ENHANCE is available for trading on the Binance Smart Chain network. You can purchase through sites such as PancakeSwap or Poocoin. Additionally we do offer a direct buy feature on our website!
What Is DUAL TOKENOMICS
Safemoon changed the game by revolutionizing reflection-based tokens. We've taken that concept a step further by creating a Dual-Tokenomics Token, Enhance Token, that earns you Safemoon, just for holding. Our Dual Tokenomics token sends every holder Safemoon based on trading volume and reflection. As a result, our Hodlers will receive 11% Safemoon reflection spread evenly across the board. Bonus- you'll earn an additional 3% directly from Safemoon for holding their token!
Does ENHANCE Have An Audit
Yes! We have an audit done prior to our launch date. That audit was completed by Dessert Finance. Dessert Finance is a people-first project auditing platform. Dessert Finance aims to provide audits that are readable by the average person. Dessert Finance firmly believes that an audit is only worth something if the person reading it can understand. Dessert Finance does due-diligence research and does not provide any investment advice. Dessert Finance always discourages speculative investments, and yes, that includes our own. Help us restore the world's faith in Cryptocurrencies!