DrunkDogeDRUNK
Rank # -
Token
On 833 watchlists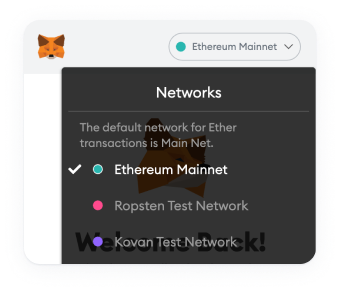 Please change the wallet network
Change the wallet network in the MetaMask Application to add this contract.
DRUNK Price Live Data
To learn more about this project, check out our deep dive of DrunkDoge.
What Is DrunkDoge (DRUNK)?
DrunkDoge is a community-driven Binance Smart Chain (BSC) meme token that wants to fight back against scams and rug pulls. For this purpose, it employs self-proclaimed "state-of-the-art tokenomics that include anti-whale, anti-bot, anti-snipe, and anti-dump mechanics to prevent the alcohol supply [sic]." DrunkDoge incentivizes holding on to the coins by imposing a fee of 2% on every buy transaction and up to 28% on every sell. These fees then get partially redistributed to existing coin holders.
Who Are the Founders of DrunkDoge?
DrunkDoge is another meme coin that has been started by an anonymous team. As is often the case, this can backfire at some point. However, for meme coins, community effort and tokenomics structure matter much more than a doxxed team, which is why you can find examples of both successes and failures of anonymously founded meme coins.
What Makes DrunkDoge Unique?
Like many other meme coins, DrunkDoge relies on penalizing sellers to incentivize holding the coin and driving the price up. However, DrunkDoge included a few clever features that set it apart from its meme coin competitors. The anti-dump protection includes a one-hour, two-hour and six-hour cooldown period after each sell to block coin dumping.
Another is the anti-whale protection, something that other meme coins have implemented, which restricts sellers from selling no more than 3% of the entire liquidity. DrunkDoge also employs an anti-bot feature that imposes a 30-second cooldown after each buy. Lastly, the anti-snipe protection restricts buyers to 0.3% of the total supply.
Besides that, DrunkDoge also plans to donate to animal shelters and help dogs in need.
Related Pages:
Check out Dogecoin (DOGE) – the OG meme coin with the highest market cap.
Check out Shiba Inu (SHIB) – another highly popular dog-themed meme coin.
Read our in-depth article about DrunkDoge.
Get the latest crypto news and latest trading insights with the CoinMarketCap blog.
How Many DrunkDoge (DRUNK) Coins Are There in Circulation?
DrunkDoge has a maximum supply of 1 billion DRUNK. 6% of the entire supply has been held back for the team and marketing, with 50% of all tokens in circulation having been burned at launch. DrunkDoge uses a special transaction fee model with 8% total fees when buying. 6% go to the developer wallet for marketing and utility, and 2% are redistributed to holders. When selling, DrunkDoge utilizes a tiered transaction fee model:
The first sell incurs a 13% fee, of which 6% go to marketing/utility and 7% is redistributed to holders;
Selling another time carries a 20% fee, 6% for marketing/utility, and 14% for redistribution;
Selling a third time is taxed at 27%, 6% for marketing/utility, and 21% for redistribution;
Selling a fourth time has a total tax of 34%, 6% for marketing/utility, and 28% for redistribution./
How Is the DrunkDoge Network Secured?
DrunkDoge is a BEP-20 token on the Binance Smart Chain. It lists no security audit of its token on the website.
DrunkDoge lives on the Binance Smart Chain (BSC), the favorite blockchain new meme coins are launched on due to its low fees and fast transaction times. DrunkDoge plans to ride the tails of its big brother Dogecoin in that regard.
BSC is secured through the proof-of-stake consensus mechanism. 21 validators are elected every 24 hours to validate transactions and maintain blockchain security. These validators have to stake a certain amount of BNB coins with Binance to be eligible to do so.
When Will DrunkDoge Trading Begin?
DrunkDoge trading began on July 16, 2021. So far, its all-time high has been $0.00158.
Can DrunkDoge Hit $0.01?
Given the, for a meme coin, comparably low total supply of one billion DRUNK, the intricate fee system when selling DRUNK and the fact that DrunkDoge is based on the ridiculously popular Dogecoin, hitting $0.01 could be possible. Of course, this is an extremely ambitious goal for this coin and anything but guaranteed, but it will ultimately depend on the community effort and the team's marketing.
Where Can You Buy DrunkDoge (DRUNK)?
DRUNK is available on Pancakeswap (V2).
If you want to learn more about how to start buying cryptocurrencies, you can read more in our guide.
Our most recent articles about DrunkDoge: