Cubiex

CBIX
Rank # -
Token
On 0 watchlists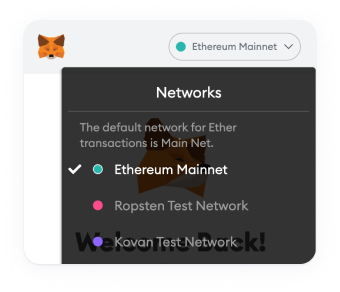 Please change the wallet network
Change the wallet network in the MetaMask Application to add this contract.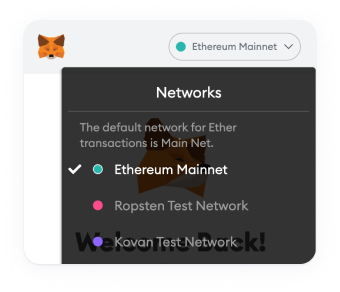 Please change the wallet network
Change the wallet network in the MetaMask Application to add this contract.
CBIX Price Live Data
What Is Cubiex (CBIX)?
Cubiex (CBIX) is a tokenized blockchain-based social network and crypto league platform for e-sports that connects more than 400 million gamers. The decentralized CBIX protocol is based on the Binance Smart Chain blockchain.
The Cubiex platform, which was launched in 2018, allows players to search for other gamers based on several factors such as geographic area, interests or skill level. The players can connect with each other and create teams that can participate in crypto league competitions or tournaments. Using the Cubiex platform gives gamers the opportunity to generate income by participating in competitions or creating content. Cubiex's features include peer-to-peer (P2P) live-streaming, P2P matching, content creation rewards, and virtual in-game items trading.
Who Are the Founders of Cubiex?
Cubiex was founded by Pierre Chahine, Guillermo Gomez Tapia and Alex Bergqvist.
Chahine, who serves as the CEO of Cubiex, has professional experience in banking, gaming and entrepreneurship. He worked as a private banker for at least 10 years and had stints at Volksbank, Santander Private Banking and Private Bank Shilling. Chahine holds a finance degree from Genoakademie in Hannover.
Apart from his experience in the banking and financial industries, Chahine is a long-time gamer who has been involved in competitive e-sports since 1999. He first heard about Bitcoin in 2016 and the following year (2017), he started laying down the foundation for Cubiex.
Tapia is the COO of Cubiex. He is an entrepreneur, mentor, musician, angel investor and blockchain educator. He worked as a pilot for many years, a position which he attributes to helping him create a broad international network. He has successfully invested in several companies as well as crypto startups.
Bergqvist is the head of design for Cubiex. He is based in Sweden and has several years of experience in professional design, gaming and e-sports.
What Makes Cubiex Unique?
The use of social media has grown exponentially over the last decade. This growth is fueled by easy access to smartphones, computers and the internet, making it possible for users to connect with friends and family more easily than ever.
More than 3.6 billion people use social media, up from 970 million in 2010. This number is projected to grow to 4.41 billion in 2025. Despite this incredible growth, social media platforms do not have any features that provide tangible benefits to gamers. Existing social media platforms have only benefited a few e-sports influencers. This is not because other gamers do not have the potential to generate income, but because there is a lack of specialized platforms for gamers to earn an income.
This is the first problem that Cubiex aims to solve. The second problem is that there are no incentivization mechanisms for amateur gamers. Only a few professional e-sports influencers manage to generate an income while millions of unpaid players are the real force behind this economy. There is no way for the average gamer yet to make serious money from an industry worth billions of dollars.
Cubiex has created a solution that solves these two challenges by allowing users to:
Create their own e-sports profile
Upload digital content such as pictures or videos
Create content, get upvotes, and receive rewards in Cubiex POWER
Search and find friends using several search parameters
Stream live gaming to a global audience and earn Cubiex POWER rewards
Generate income by participating in competitions
It is also worth noting that Cubiex provides a messaging platform for professional gamers who may be reluctant to communicate via public social media platforms such as Facebook. This is because using these social media platforms could have an effect on their public perception.
How Many Cubiex (CBIX) Tokens Are There in Circulation?
Cubiex will convert its Cubiex (CBIX) tokens to Cubiex Power BEP20. The Cubiex Power BEP20 tokens are built on the Binance Smart Chain. During the initial token distribution in 2018, the tokens were allocated as follows:
Cubiex crowdsale - 25%
Cubiex Foundation - 25%. The foundation tokens are locked up for a 3-year-period.
Core activities - 25%. These activities include tournaments, content creation rewards, prizes, and user acquisition.
Team - 10%. The founding team and core members had a vested period of 24 months.
Advisors - 10%. A 12-month vesting period for advisors.
Bounty program - 3%
Reserve - 2%
How Is the Cubiex Network Secured?
Cubiex Power BEP20 is a token based on the Binance Smart Chain, which means it can enjoy the enhanced security of this growing smart contract network.
Where Can You Buy Cubiex (CBIX)?
CBIX tokens can be bought on Binance DEX and PancakeSwap. You may first need to buy a stablecoin such as Binance USD (BUSD) before you can purchase CBIX tokens. For Cubiex live price data, see here.