Umbrella has undergone a swap on BSC to 0x846F52020749715F02AEf25b5d1d65e48945649D

Umbrella Network

UMB
等級# 1273
代幣
On 28,312 watchlists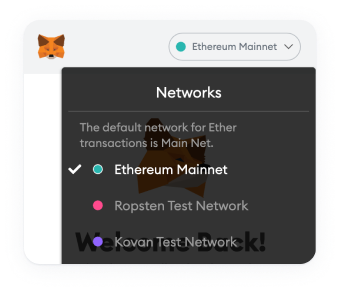 請更改錢包網絡
在MetaMask中更改錢包網絡以添加此合約。

CertiK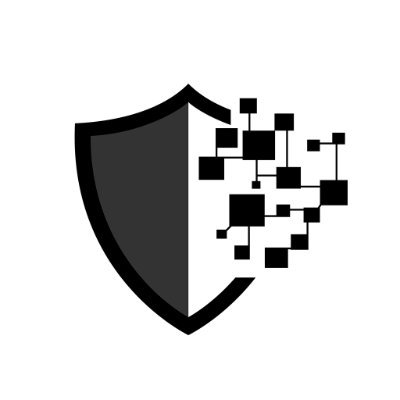 SlowMist
Umbrella Network價格 (UMB)
0.000001043 BTC11.73%
0.00001459 ETH12.13%

  Umbrella Network UMB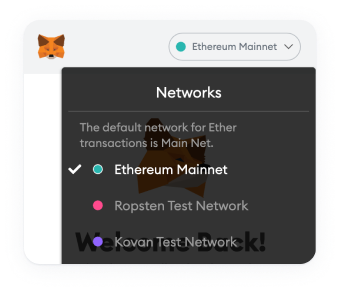 請更改錢包網絡
在MetaMask中更改錢包網絡以添加此合約。

CertiK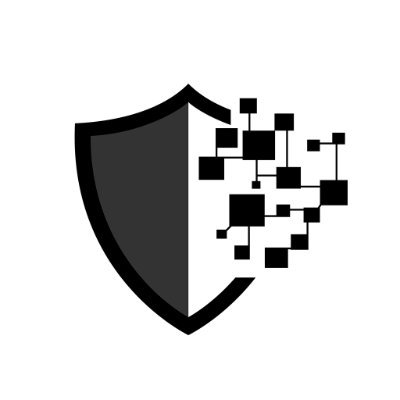 SlowMist
圖表:Umbrella Network 到 TWD
下載數據中...
Please wait, we are loading chart data
UMB價格相關數據
Umbrella Network 今天的價格
Umbrella Network價格
NT$0.7233
價格變化

24小時

-NT$0.09657

24小時低點/ 24小時高點

NT$0.7071 /

NT$0.8218

交易量

24小時

NT$4,822,873

數量/市值
0.09003
市場佔有率
無數據
市場排名
#1273
Umbrella Network市值

| | |
| --- | --- |
| 市值 | NT$53,569,572 |
| 完全稀釋後市值 | NT$361,662,439 |
Umbrella Network 昨天的價格
昨日低點/高點

NT$0.762 /

NT$0.9732

昨日開盤價 / 收盤價

NT$0.9708 /

NT$0.7695

昨日的價格變動
昨日交易量
NT$7,081,268
Umbrella Network 歷史價格
七日低點/七日高點

NT$0.3715 /

NT$1.02

30日低點/30日高點

NT$0.2228 /

NT$1.02

90日低點/90日高點

NT$0.1835 /

NT$1.02

52週低點/ 52週高點

NT$0.1835 /

NT$6.72

歷史最高價

Feb 10, 2021 (2 years ago)

NT$77.48

歷史最低價

Nov 14, 2022 (3 months ago)

NT$0.1835

Umbrella Network投資報酬率
無數據
Umbrella Network 供給量

| | |
| --- | --- |
| 流通供給量 | 74,060,182 UMB |
| 總供給量 | 498,500,000 UMB |
| 最大供給量 | 500,000,000 UMB |
UMB 即時價格資訊
Umbrella Network 今日價格 為 NT$0.723325 TWD ,24 小時交易量為 NT$4,822,873 TWD 。 UMB 到 TWD 價格為即時更新。 Umbrella Network 在過去 24 小時內下跌了 11.73 。 目前在 CoinMarketCap 的排名為 #1273,市值為 NT$53,569,572 TWD 。 流通供給量為 74,060,182 UMB 單位 與最大流通供給量為500,000,000 UMB 單位。
交易 Umbrella Network 的最大交易所目前為 KuCoin, MEXC, Gate.io, Uniswap (V2), 與 。 您可以在我們的 查看其它交易所。
What Is Umbrella Network (UMB)?
The Umbrella Network launched one of the largest initial dex offerings (IDOs) at the beginning of 2021. This is a community-owned, decentralized oracle service providing secure and extensively scalable data solutions for decentralized finance (DeFi) applications. Umbrella provides access to revolutionary financial datasets for blockchain app developers in the crypto space as well as those with an interest in real-world business transactions.
The decentralization power of the Umbrella Network is centered around the UMB utility token, which is used for staking, community votes and rewards and incentives. By introducing a layer two blockchain integration, Umbrella Network creates a highly scalable oracle solution.
Who Are the Founders of Umbrella Network?
Samuel Kim is a founding partner at Umbrella Network. He graduated with a master's degree in business administration from the University of Chicago Booth School of Business in 2007. He also attended the University of Columbia in 1998. In 2002, Kim became a consultant for the World Bank, and in 2008 he joined Credit Suisse as an associate.
In 2012, Samuel Kim set out on his first major entrepreneurial venture by co-founding The Mobile Majority (acquired by Gimbal in 2016), where he was the COO until 2016. The company functioned as a mobile advertisement advisor and campaign manager for enterprise clients. In 2017, Kim started a new venture — Lucidity, a digital advertising protocol utilizing blockchain technology. He is still a board member at the company.
What Makes Umbrella Network Unique?
The Umbrella Network is one of the first to empower the development of decentralized financial applications based on real-world data. Not only that, the company prides itself on the virtually infinite scalability opportunities the network provides.
By utilizing blockchain technology to create a new future for DeFi, the Umbrella Network brings personal and enterprise finance to the 21st century. In addition, the protocol uses data feeds from multiple sources to calculate the most accurate price in the market, thus presenting users with the most up-to-date information. Last but not least, the Umbrella Network is completely decentralized when it comes to governance. Thanks to the UMB token, stakeholders, validators, and developers have the opportunity to participate in governance votes and decide the future of the network.
Related Pages:
Read more about Plasma Finance.
Find out more about Ocean Protocol.
Learn more about DApps.
Have a look at the CoinMarketCap blog.
How Many Umbrella Network (UMB) Coins Are There in Circulation?
The Umbrella Network supports a maximum supply of 46,405,087 UMB tokens. The total supply is 56,405,087UMB tokens. The current circulating supply is 18,282,511 UMB tokens.
Out of the total token supply, the Umbrella Network foundation and treasury will receive 13%, of which 10% will be dedicated to a special development fund. Another 20% of the supply will be equally divided among founding team members and early contributors to the project. The remaining 67% of the supply is divided as follows: 10% towards public sales, 37% towards a rewards pool, 10% towards a node fund and the final 10% towards a dedicated partner fund.
How Is the Umbrella Network Network Secured?
The Umbrella Network is based on the Ethereum blockchain and utilizes a delegated proof-of-stake (DPoS) consensus model to ensure the security of the data transfer process. The DPoS Umbrella community owns the majority of UMB tokens and will elect validator nodes to serve as representative governing bodies over the Oracle service.
The DPoS consensus mechanism is also what allows the Umbrella Network to be extremely scalable. While tokens like Bitcoin rely on the proof-of-work (PoW) consensus to validate nodes and transactions on the blockchain, the Umbrella Network relies on stakeholders to become validators. The proof-of-stake mechanism also requires considerably less electrical and computing power to process transactions, allowing projects like the Umbrella Network to be more scalable.
Where Can You Buy Umbrella Network (UMB)?
Since its launch in 2020, the UMB token has attracted the attention of a lot of investors. If you are looking to purchase UMB coins, your best bet is Uniswap V2.
Other exchanges supporting trades in UMB include:
It is important to note that investing in cryptocurrencies carries risk, just like any other form of investment.
Find more information here about buying cryptos.
UMB價格相關數據
Umbrella Network 今天的價格
Umbrella Network價格
NT$0.7233
價格變化

24小時

-NT$0.09657

24小時低點/ 24小時高點

NT$0.7071 /

NT$0.8218

交易量

24小時

NT$4,822,873

數量/市值
0.09003
市場佔有率
無數據
市場排名
#1273
Umbrella Network市值

| | |
| --- | --- |
| 市值 | NT$53,569,572 |
| 完全稀釋後市值 | NT$361,662,439 |
Umbrella Network 昨天的價格
昨日低點/高點

NT$0.762 /

NT$0.9732

昨日開盤價 / 收盤價

NT$0.9708 /

NT$0.7695

昨日的價格變動
昨日交易量
NT$7,081,268
Umbrella Network 歷史價格
七日低點/七日高點

NT$0.3715 /

NT$1.02

30日低點/30日高點

NT$0.2228 /

NT$1.02

90日低點/90日高點

NT$0.1835 /

NT$1.02

52週低點/ 52週高點

NT$0.1835 /

NT$6.72

歷史最高價

Feb 10, 2021 (2 years ago)

NT$77.48

歷史最低價

Nov 14, 2022 (3 months ago)

NT$0.1835

Umbrella Network投資報酬率
無數據
Umbrella Network 供給量

| | |
| --- | --- |
| 流通供給量 | 74,060,182 UMB |
| 總供給量 | 498,500,000 UMB |
| 最大供給量 | 500,000,000 UMB |