Polkaswap

PSWAP
等級# 5057
貨幣
On 16,357 watchlists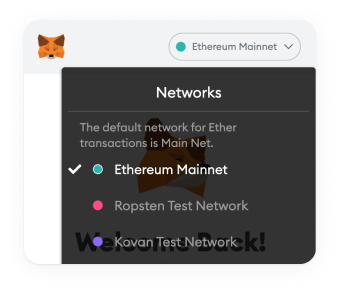 請更改錢包網絡
在MetaMask中更改錢包網絡以添加此合約。
Polkaswap價格 (PSWAP)
0.0000001025 BTC1.81%
0.000001606 ETH1.90%

  Polkaswap PSWAP
Self Reported Circulating Supply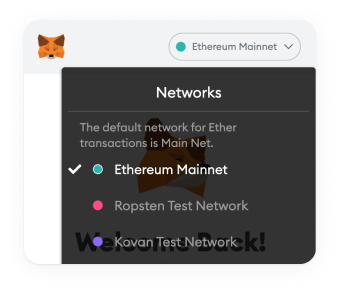 請更改錢包網絡
在MetaMask中更改錢包網絡以添加此合約。
圖表:Polkaswap 到 TWD
下載數據中...
Please wait, we are loading chart data
PSWAP價格相關數據
Polkaswap 今天的價格
Polkaswap價格
NT$0.0889
價格變化

24小時

+NT$0.0003286

24小時低點/ 24小時高點

NT$0.08597 /

NT$0.09014

交易量

24小時

NT$221,184

數量/市值
Infinity
市場佔有率

0.00%

市場排名
#5057
Polkaswap市值

| | |
| --- | --- |
| 市值 | NT$324,094,831 |
| 完全稀釋後市值 | NT$123,806 |
Polkaswap 昨天的價格
昨日低點/高點

NT$0.08597 /

NT$0.09014

昨日開盤價 / 收盤價

NT$0.08809 /

NT$0.08934

昨日的價格變動
昨日交易量
NT$226,649
Polkaswap 歷史價格
七日低點/七日高點

NT$0.07449 /

NT$0.09014

30日低點/30日高點

NT$0.04365 /

NT$0.09692

90日低點/90日高點

NT$0.005856 /

NT$0.111

52週低點/ 52週高點

NT$0 /

NT$0.3731

歷史最高價

Oct 06, 2021 (a year ago)

NT$440.75

歷史最低價

Jul 22, 2022 (8 months ago)
無數據
Polkaswap投資報酬率
無數據
Polkaswap 供給量

| | |
| --- | --- |
| 流通供給量 | 3,645,542,376 PSWAP |
| 總供給量 | 1,392,620 PSWAP |
| 最大供給量 | 無數據 |
PSWAP 即時價格資訊
Polkaswap 今日價格 為 NT$0.088902 TWD ,24 小時交易量為 NT$221,184 TWD 。 PSWAP 到 TWD 價格為即時更新。 Polkaswap 在過去 24 小時內上漲了 0.43 。 目前在 CoinMarketCap 的排名為 #5057,市值為 未提供 。 未提供流通供給量 與未提供最大流通供給量。
交易 Polkaswap 的最大交易所目前為 。 您可以在我們的 查看其它交易所。
To learn more about this project, check out our deep dive of Polkaswap.
What Is Polkaswap (PSWAP)?
Polkaswap is an open-source, non-custodial decentralized exchange (DEX) protocol. The automated market maker (AMM) project was founded in July 2020 and had its soft launch in April 2021 with a focus on interoperability.
Polkaswap runs on the SORA network which is built with Substrate and is therefore natively compatible with the Polkadot and Kusama ecosystem thus giving Polkaswap best scalability and security.
Who Are the Founders of Polkaswap?
In June 2020 the Polkaswap project was initiated by SORAMITSU with a grant from the Web3 Foundation.
Currently, Polkaswap is a fully decentralized project. In fact, by submitting Request for Proposals (RFP), users can tender the development and implementations of functions they would like to have in Polkaswap and the SORA network.
There is another aspect however, teams of developers that have the expertise to implement these changes themselves can also propose them, and if approved, their code could be incorporated to a runtime upgrade and they would also get rewarded for the work provided.
You can learn how to submit an RFP here.
What Makes Polkaswap Unique?
Polkaswap is a DeFi project built on the Polkadot ecosystem, designed exclusively to support faster trading without the need for any intermediary. As a DEX, Polkaswap offers some outstanding features that make it difficult to pass by.
While the majority of DEXs are built on top of the Ethereum blockchain, Polkaswap goes the Polkadot way. Polkaswap establishes interoperability between multiple blockchain bridges and can allow users access to ETH and ERC-20 tokens, DOT and KSM, BTC, BSC, and any other token the project integrates in the future.
Another benefit Polkaswap enjoys by being built on the Substate network is cheaper gas fees compared to that of other networks
A unique feature of Polkaswap and the SORA network is the implementation of a Token Bonding Curve, a smart contract that manages XOR supply. It helps Polkaswap by providing deep liquidity for large trades, by reducing the effects of pump-and-dump manipulation attacks and having many more positive effects on the whole ecosystem. You can read all the details and the implications here.
In addition to these unique offerings, users can also earn from their assets on Polkaswap by supplying liquidity to its pools. These features have made some refer to Polkaswap as the Uniswap of the Polkadot ecosystem
Related Pages:
Read more about Polkaswap in our deep dive.
Find out more about decentralized exchanges.
Learn more about Uniswap (UNI) and SushiSwap (SUSHI).
What is web 3.0? Click here and find out.
Take a deep dive into smart contracts and DeFi space with CMC Alexandria.
Visit CoinMarketCap Alexandria to learn everything you need to know about cryptocurrency and more.
How Many Polkaswap (PSWAP) Coins Are There in Circulation?
PSWAP is the native token for Polkaswap. The tokens are minted based on a deflationary model on the SORA network; which burns more tokens than it mints. Polkaswap uses a 0.3% fee on every swap to buy back PSWAP which are then burned.
Since its launch, 90% of burned PSWAP tokens have been re-minted and allocated to the liquidity providers. However, by 2025, only 35% will be allocated back to liquidity providers.
Currently (October, 2021), around 36% of the total supply of 10 billion max supply of PSWAP tokens is in circulation. That stands at 3.65 billion PSWAP tokens.
Since more PSWAP tokens are always burned than minted, PSWAP tokens are deflationary by nature. The circulating supply of PSWAP will never be higher than 3.65 billion.
The distribution of PSWAP tokens is as follows: 35% as liquidity rewards (vested); 30% at initial release development; 25% for token bonding curve rewards (vested); 6% rewards at launch (SORA farm game); 4% for market-making rewards (vested).
How Is the Polkaswap Network Secured?
Polkaswap takes full advantage of the SORA network's security. Polkaswap is built on Parity Substrate and provides a multithreaded and scalable architecture for the network.
You can learn more here.
Where Can You Buy Polkaswap (PSWAP)?
At the moment, Polkaswap (PSWAP) cannot be directly purchased with cash. PSWAP can be bought by using swapping cryptocurrencies on exchanges. With your existing crypto, you can purchase PSWAP on Polkaswap, Uniswap (V3), Uniswap (V2), 0x Protocol, 1inch Exchange and Bilaxy.
Learn more about Polkaswap in our deep dive here.
Cryptocurrency newbie? You can read more about how to enter the market and how to buy BTC, PSWAP or any other token. Check out the details here.
Telegram group: https://t.me/polkaswap
PSWAP價格相關數據
Polkaswap 今天的價格
Polkaswap價格
NT$0.0889
價格變化

24小時

+NT$0.0003286

24小時低點/ 24小時高點

NT$0.08597 /

NT$0.09014

交易量

24小時

NT$221,184

數量/市值
Infinity
市場佔有率

0.00%

市場排名
#5057
Polkaswap市值

| | |
| --- | --- |
| 市值 | NT$324,094,831 |
| 完全稀釋後市值 | NT$123,806 |
Polkaswap 昨天的價格
昨日低點/高點

NT$0.08597 /

NT$0.09014

昨日開盤價 / 收盤價

NT$0.08809 /

NT$0.08934

昨日的價格變動
昨日交易量
NT$226,649
Polkaswap 歷史價格
七日低點/七日高點

NT$0.07449 /

NT$0.09014

30日低點/30日高點

NT$0.04365 /

NT$0.09692

90日低點/90日高點

NT$0.005856 /

NT$0.111

52週低點/ 52週高點

NT$0 /

NT$0.3731

歷史最高價

Oct 06, 2021 (a year ago)

NT$440.75

歷史最低價

Jul 22, 2022 (8 months ago)
無數據
Polkaswap投資報酬率
無數據
Polkaswap 供給量

| | |
| --- | --- |
| 流通供給量 | 3,645,542,376 PSWAP |
| 總供給量 | 1,392,620 PSWAP |
| 最大供給量 | 無數據 |