Memecoin

MEM
等級# 4998
代幣
On 2,076 watchlists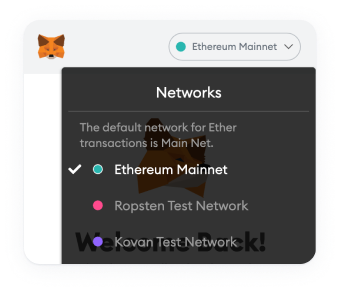 請更改錢包網絡
在MetaMask中更改錢包網絡以添加此合約。
Memecoin價格 (MEM)
0.000001112 BTC4.10%
0.00001557 ETH3.75%

  Memecoin MEM
Self Reported Circulating Supply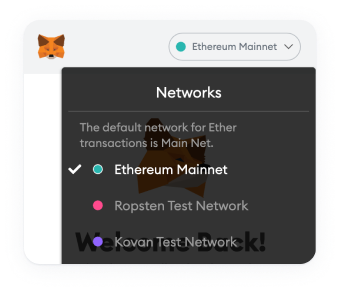 請更改錢包網絡
在MetaMask中更改錢包網絡以添加此合約。
圖表:Memecoin 到 TWD
下載數據中...
Please wait, we are loading chart data
MEM價格相關數據
Memecoin 今天的價格
Memecoin價格
NT$0.7701
價格變化

24小時

+NT$0.02726

24小時低點/ 24小時高點

NT$0.7311 /

NT$0.8063

交易量

24小時

NT$219,313

數量/市值
Infinity
市場佔有率

0.00%

市場排名
#4998
Memecoin市值

| | |
| --- | --- |
| 市值 | NT$39,326,571 |
| 完全稀釋後市值 | NT$77,009,555 |
Memecoin 昨天的價格
昨日低點/高點

NT$0.7311 /

NT$0.7645

昨日開盤價 / 收盤價

NT$0.7491 /

NT$0.7644

昨日的價格變動
昨日交易量
NT$105,800
Memecoin 歷史價格
七日低點/七日高點

NT$0.6643 /

NT$0.8063

30日低點/30日高點

NT$0.6361 /

NT$1.01

90日低點/90日高點

NT$0.5382 /

NT$1.01

52週低點/ 52週高點

NT$0.5382 /

NT$2.91

歷史最高價

Jun 16, 2021 (2 years ago)

NT$41.83

歷史最低價

Nov 14, 2022 (3 months ago)

NT$0.5382

Memecoin投資報酬率
Memecoin 供給量

| | |
| --- | --- |
| 流通供給量 | 51,067,132 MEM |
| 總供給量 | 100,000,000 MEM |
| 最大供給量 | 100,000,000 MEM |
MEM 即時價格資訊
Memecoin 今日價格 為 NT$0.770096 TWD ,24 小時交易量為 NT$219,313 TWD 。 MEM 到 TWD 價格為即時更新。 Memecoin 在過去 24 小時內上漲了 3.73 。 目前在 CoinMarketCap 的排名為 #4998,市值為 未提供 。 未提供流通供給量 與最大流通供給量為100,000,000 MEM 單位。
交易 Memecoin 的最大交易所目前為 KuCoin, 與 。 您可以在我們的 查看其它交易所。
What Is Memecoin?
Memecoin is the official token for Meme.com and the underlying NFT asset layer extension MarbleCards.
Meme.com is a memetic protocol and platform where people can monetize memes via Meme Markets by creating Memetic Asset mTokens.
Memetic Assets are the financial instruments in the form of ERC-20 smart contracts known as "mTokens" that represent any particular meme. These mTokens are purchased, swapped and traded on the platforms Meme Markets. Memecoin can be swapped for any mToken (e.g. mDOG, mPEPE, mWOJAK) via a token bonding curve.
Meme Markets can also be discovered and then created by anyone using Memecoin. With memetic asset creation, platform users can create a market around the next meme trend they perceive is going to flourish.
The NFT layer of MarbleCards launched in January 2019. Memecoin can be used there to create an NFT featuring a center image from URL links across the internet. Once a URL is used in creating a Marble card, it can never be used again. Once owned, a MarbleCard NFT can be curated by the user in a number of ways. These cards can be used in an online Arena and gain yield based on how well they perform.
There are multiple ways to use Memecoin on the platform and earn rewards in the form of tokens and NFTs for supporting the best performing memes and trends.
Who Are the Founders of the Meme.com Platform?
The Meme.com team consists of a group of twelve individuals including five developers decentralized across the world. The project was co-founded by Mattias Tyberg and Johan Unger.
Mattias is a serial entrepreneur with vast experience across the blockchain space. In addition to Meme and MarbleCards he specializes in text analytics and predictive analysis.
Unger is a software professional who specializes in Java, HTML, CSS, PHP, and SQL. Aside from Meme and MarbleCards, he has used his knowledge to establish and grow several startups he co-founded: Qulart, Strossle, and WinR.. Unger has also been a board member at Noted Media for over five years.
In mid- 2018, Unger and Mattias funded and built the MarbleCards project while bootstrapping the funding themselves. In the Spring of 2021 they successfully raised $5 million in funding from investors like Outlier Ventures, Blockhype, Spark Digital Capital, and Morning Star. Whilst bringing in angel investors like the CEO of Altitude Games, Gabby Dixon and the co-founder of Polygon, Sandeep Nailwal.
With a couple of years to plan the direction of Meme and funding in place, the Meme.com platform has now expanded and launched.
What Makes The Meme.com Platform Unique?
This is the first and only Memetic Asset Protocol. Meme.com creates the ability to quantify all information and their network effects in a trustless way. This is done using several different data streams to rank their Meme Markets, including the NFT layer MarbleCards. (https://marble.cards/)
A new asset class is emerging in blockchain, an open market for and around content where anyone can get exposure to things they believe in.
How Many Memecoins (MEM) Are There in Circulation?
Like most cryptocurrencies, Memecoin tokens have a fixed maximum supply. This is set at exactly 100,000,000 MEM and will never increase beyond this point. Upon launch 2,829,157 were circulating.
Of the total supply, 42.1% of tokens are for the ecosystem rewards, 28.9% were sold, and 29% are to the team, advisors and founders with a three year linear lock.
A detailed breakdown is on our blog. https://blog.meme.com/2021/06/03/the-story-of-mem/
What is the Target Market for Meme.com?
Meme target market spans a wide variety of interests. Anyone who loves trends, memes, NFTs or DeFi can seemingly find a place that suits them on the platform.
Use Memecoin to build your portfolio and sponsor your favorite memes, take part in grand meme expeditions, explore trends and build meme expertise, or use Memecoin to create digital cards that can earn yield in MarbleCards Arena game.
MEM價格相關數據
Memecoin 今天的價格
Memecoin價格
NT$0.7701
價格變化

24小時

+NT$0.02726

24小時低點/ 24小時高點

NT$0.7311 /

NT$0.8063

交易量

24小時

NT$219,313

數量/市值
Infinity
市場佔有率

0.00%

市場排名
#4998
Memecoin市值

| | |
| --- | --- |
| 市值 | NT$39,326,571 |
| 完全稀釋後市值 | NT$77,009,555 |
Memecoin 昨天的價格
昨日低點/高點

NT$0.7311 /

NT$0.7645

昨日開盤價 / 收盤價

NT$0.7491 /

NT$0.7644

昨日的價格變動
昨日交易量
NT$105,800
Memecoin 歷史價格
七日低點/七日高點

NT$0.6643 /

NT$0.8063

30日低點/30日高點

NT$0.6361 /

NT$1.01

90日低點/90日高點

NT$0.5382 /

NT$1.01

52週低點/ 52週高點

NT$0.5382 /

NT$2.91

歷史最高價

Jun 16, 2021 (2 years ago)

NT$41.83

歷史最低價

Nov 14, 2022 (3 months ago)

NT$0.5382

Memecoin投資報酬率
Memecoin 供給量

| | |
| --- | --- |
| 流通供給量 | 51,067,132 MEM |
| 總供給量 | 100,000,000 MEM |
| 最大供給量 | 100,000,000 MEM |