Flux

FLUX
ランキング順位 171
コイン
On 122,346 watchlists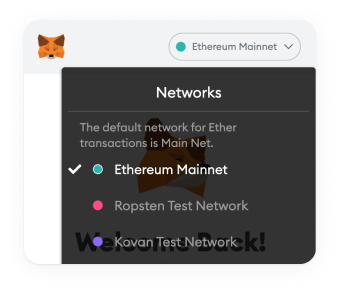 ウォレットネットワークを変更してください
本コントラクトを追加するには、MetaMaskアプリでウォレットネットワークを変更してください

CertiK

Fluxタグ一覧
Algorithm
Others
セルフレポート済タグ
Hybrid - PoW & PoS
Layer 2
Opensource
Flux 価格 (FLUX)
0.0000218 BTC1.61%
0.0003404 ETH3.55%

  Flux FLUX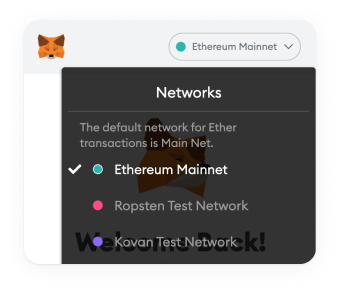 ウォレットネットワークを変更してください
本コントラクトを追加するには、MetaMaskアプリでウォレットネットワークを変更してください

CertiK

Fluxタグ一覧
Algorithm
Others
セルフレポート済タグ
Hybrid - PoW & PoS
Layer 2
Opensource
Flux対JPYチャート
読み込み中...
Please wait, we are loading chart data
FLUX価格統計
Flux 今日の価格
Flux 価格
¥81.68
価格推移

24時間

-¥1.9475

24H最低/24H最高

¥79.98 /

¥84.11

取引高

24時間

¥1,227,487,896

取引高/時価総額残高
0.0511
市場占有率

0.02%

市場ランキング
#171
Flux時価総額

| | |
| --- | --- |
| 時価総額 | ¥24,021,733,862 |
| 希薄後時価総額 | ¥35,940,419,222 |
Flux 昨日の価格
昨日の最低/最高

¥79.98 /

¥85.86

昨日の始値/終値

¥85.49 /

¥81.41

昨日の変動
昨日のボリューム
¥1,451,223,165
Flux 価格履歴
7日間最低/7日間最高

¥77.96 /

¥89.11

30日間最低/30日間最高

¥77.29 /

¥110.51

90日間最低/90日間最高

¥61.49 /

¥145.12

52週最低/52週最高

¥50.57 /

¥264.99

過去最高値

Dec 10, 2021 (a year ago)

¥553.91

過去最低値

Nov 16, 2020 (2 years ago)

¥2.2564

Flux ROI
Flux 供給

| | |
| --- | --- |
| 循環サプライ | 294,085,688 FLUX |
| 総合サプライ | 440,000,000 FLUX |
| 最大供給 | 440,000,000 FLUX |
FLUX 価格の生配信データ
Flux 本日の価格 は、¥81.68 JPYです。24時間の取引ボリュームは ¥1,227,487,896 JPYです。 弊社ではFLUXからJPYへの価格はリアルタイムで更新されています。 Fluxは過去24時間で2.42%減少しています。 現在のCoinMarketCapランキングは#171位で、時価総額はです。 コインの循環供給量は294,085,688 FLUXです と最大最大供給量440,000,000 FLUXコイン。
現在Flux取引の上位取引所はBinance, Bitrue, Bitget, BingX, 、および です。 弊社の で他の取引所を探すことも可能です。
What is Flux cryptocurrency and how does it work?
Flux is the cryptocurrency that powers the Flux ecosystem. It has a number of uses including purchasing resources, collateralizing nodes and fuelling transactions on FluxOS, as well as rewarding both miners and FluxNode operators for providing computational resources.
The Flux ecosystem is devoted to empowering everyone to develop, deploy and use the decentralized Internet of the future: Web3
At this moment the Flux ecosystem consists of: a native, minable POW cryptocurrency ($FLUX), a powerful decentralized computational Flux Network (FluxNodes), a Linux based operating system (FluxOS), the premier digital asset platform (Zelcore) and, finally, the Flux blockchain for on-chain governance, economics and parallel assets to provide interoperability with other blockchains and DeFi access.
Currently (2023/1) Flux has a computational network consisting of around 15,000 decentralized nodes, distributed globally with more than 108,000 CPU cores, 288 terabytes of RAM and 6.7 petabytes of storage. That makes Flux the largest decentralized network in the world!
For real-time data visit: https://home.runonflux.io/dashboard/resources
The Flux Network currently hosts over 4,000 DApps, with more decentralized projects being added all the time. This is fuelled by the development of active partnerships with other blockchain projects, businesses and app developers. Flux is and will always be, an independent, community-driven and open-source project.
What makes Flux unique?
Decentralization is essential for the Flux Web3. There are many projects calling themselves "Web3" but they use centralized infrastructure, that means they are not decentralized and applications running on them are prone to being impacted by 'single point of failure' as centralized data centers experience downtime, which is constantly happening in centralized clouds. Flux is the first truly decentralized Web3 infrastructure, with no single point of failure and 100% uptime. Flux has been developing PoUW. The impact Proof of Useful Work will have on both crypto and traditional industries will be tremendous. It is one of the biggest projects that Flux is undertaking and has the potential to transform how we view Proof of Work blockchains and solve the current sustainability issues that are often subject to negative attention from blockchain critics.
Flux is looking to harness the vast amount of compute power its GPU miners use to secure the blockchain by getting it to solve real-world problems instead of the random problems used in traditional PoW chains. The types of real-world problems that could be used range from encoding video to predicting the weather to helping research teams with their machine learning models.
What are parallel assets in the Flux ecosystem?
Parallel assets can be likened to token bridges that allow assets to be ported from one blockchain to another. Parallel assets can be integrated with different applications, including those of decentralized finance on the Flux computational network, thus, removing the risks of those applications being limited to the Flux network. This way, development teams working on projects using Flux can maintain the uniqueness of their blockchains while still being able to access all the infrastructure they need in the Flux ecosystem. The Flux operating system (FluxOS) takes the interoperability provided by parallel assets further by enabling developers to run any application on any blockchain, thanks to the software's cross-compatibility. Another advantage that comes with Flux parallel assets is the creation of new opportunities for arbitrage trading. Flux traders can spot differences in the price of flux parallel assets across different DEXs and quickly take advantage of them by swapping native Flux for that parallel asset. This can happen in only a few seconds by using 'Fusion' built into the Flux wallet (Zelcore)
In April 2021, Flux launched its first parallel asset, Flux-Kadena, followed by Flux-ETH and Flux-BSC existing on the Ethereum and Binance Smart Chain. By the 3rd quarter of 2021, Flux-Sol and Flux-Tron were distributed to native Flux holders. Flux-Avax has been the first asset to be distributed in 2022 with Flux-Ergo in September of 2022. In all, there are going to be ten parallel assets of which seven are now deployed with three more to follow.
What is the FLUX supply, allocation and distribution?
There will only ever be 440 million FLUX. The 440 million can reside on any of the parallel asset chains or on the native Flux chain as they are able to move between chains, so while the circulating supply will be distributed across many chains, the maximum supply will always be 440 million. Current (2023/1) circulating supply is 285,978,944 FLUX; 120,333,500 FLUX of which is locked in Flux nodes.
Flux has been GPU mined since day one; no ICO/IEO/Pre-sale was held. FLUX Token Allocations: 94.7% is owned by users 2,9% Flux Foundation 1,7% Exchange Listing/Liquidity 0,7% Flux Team
The block reward is divided by 50% POW and 50% to FluxNode operators. A mining block currently carries a reward of 37.5 Flux. For each block 37.5 Flux are also distributed to node operators in a deterministic round robin system with the reward being split between three node tiers. As more nodes join a tier the time between rewards grows as the 'queue' in the round robin system grows longer. This ensures a fair, transparent and predictable reward distribution to FluxNode operators. Both miners and node operators earn additional rewards through parallel mining which is the distribution of Flux parallel assets, this essentially doubles the block rewards, although the distribution of the unreleased parallel assets doesn't occur until their release.
Who runs the nodes in the Flux network?
Flux nodes are decentralized nodes run by users all over the world. Flux node operators have the option to choose setting up their node on their own hardware or they can use a VPS. Also we have several community node providers such as Hostnodes or GoldieTech nodes that run home-hosted nodes for anyone on their hardware. With currently almost 15,000 nodes Flux is the biggest decentralized network in the world.
Flux together with partners Lumen Technologies and OVHcloud is working to bridge the gap between legacy infrastructure and Web3. Flux will be able to deliver a truly unique Web3 experience, backed with infrastructure ranging from edge computing enabled Nvidia Jetsons running in people's homes to Enterprise level Lumen infrastructure utilizing adaptive networking and connected security solutions. The Titan program enables anyone to participate in deploying Enterprise-level infrastructure for the Flux network. It provides everyone with an easy way to support Web3 and doesn't require any technical knowledge.
What are the Node Tiers?
Flux has 3 tiers of nodes 1. Cumulus: Requires 1000 $FLUX 2. Nimbus: Requires 12,500 $FLUX 3. Stratus: Requires 40,000 $FLUX
This collateral isn't locked and belongs to users. Flux node operators are able to delete their node and sell collateral whenever they want. Current rewards for running a node can be seen on the FLUX dashboard – www.home.runonflux.io.
Recently Flux introduced Titan on-chain staking. The Titan nodes are powerful Stratus tier Flux nodes operated by experienced Flux node operators. The Titan nodes leverage Lumen Technologies infrastructure to create attractive and powerful hosting solutions for Enterprise clients. To keep things decentralized, community providers have stepped up and stood up servers for Titan as well. To participate, all you need is to have 50 Flux in the official Zelcore wallet for the minimum Titan collateral. Via Zelcore, you will be able to lock your Flux in a 3, 6, or 12-month stake and participate in a shared Titan node on the FluxOS marketplace. After this time, you will have your collateral unlocked along with your staking rewards. You also have the option to auto-renew your stake, the Titan nodes will then auto-compound your original stake and rewards.
Current rewards for running a Titan node can be seen on the FLUX dashboard – https://home.runonflux.io/apps/shared-nodes.
Want to run a Flux node? Visit https://runonflux.io/flux-nodes.html for more information. How do users benefit from Flux? What is the simplest way to take part in Flux? There are many ways of making the most of your FLUX. At first just by holding. Every time FLUX introduces a new parallel asset there is an airdrop of the new tokens to FLUX holders. Then running nodes, on-chain staking in Titan nodes and staking on Coinmetro. Of course you can also be a Flux miner! Thanks to parallel mining it is very profitable, because you not only earn Flux on the main chain but on all parallel chains as well, in a 1:10 ratio to FLUX. You can also earn FLUX by getting involved with the Flux community on Discord. Who are important partners of Flux and how do these partnerships help the ecosystem? Flux is extremely proud to be a part of Nvidia's Inception program! Flux will be able to evolve faster through access to NVIDIA's cutting-edge technology and experts, networking events, and co-marketing support. Flux has partnered with Seeed Studio, which develops hardware for home-hosted Flux nodes. Recently, Flux announced a partnership with Lumen Technologies (a Fortune 500 company) and OVHcloud (Europe's leading cloud provider). They will work together to increase the adoption of Web3 and the underlying next-gen technologies by creating an attractive technological platform for enterprise clients. Flux is also working with the University of Applied Sciences in Geneva, Switzerland on PoUW use case buildout.
One of Flux's biggest partnerships is Kadena. Most of Kadena's nodes are hosted on the Flux network. This long-standing relationship has steadily grown over the years and today Flux is the default cloud platform for most projects in the Kadena ecosystem such as KDLaunch, Kaddex, KDSwap, Docushield, Timpi, Babena, Miners of Kadenia, KDABet, Kadcars NFT, KadeFi, Arkade, Kadena Weeb, and more.
Outside the Kadena ecosystem, Flux also provides decentralized Web3 infrastructure for some (projects or Dapps) such as Kusama nodes, Polkadot nodes, Presearch nodes, Firo nodes, Ethereum light node, Rosetta Server, Raven nodes and explorer, Anchor Protocol, Haven Vault, Pangolin DEX, Aave Liquidity Protocol, Ergo Auctions, Osmosis, Dash nodes and explorer, Ragnar Finance, and more. Games and productivity apps have also found a home on Flux.
One of the great successes that has been increasing the number of projects that use Flux infrastructure to deploy their DApps, nodes or even part of their infrastructure is FluxLabs, an incubation and acceleration project for blockchain and technology-based projects with a focus on early stage startups in the emerging blockchain and cryptocurrency industries.
Learn more about FluxLabs: https://runonflux.io/fluxlabs.html
Who are the Flux co-founders?
Flux has three co-founders. Daniel Keller from the USA is a Co-Founder and Chief Strategy Officer of Flux. This technologically astute leader brings 25+ years of broad experience in technology infrastructure, operations and large scale project leadership, and the ability to bridge effective communication across all organizations. Tadeas Kmenta is the second Co-Founder, who has been developing the project since its inception and is currently working at the position of Chief Innovations Officer focusing on new and emerging technology developed on Flux and FluxOS. The third Co-Founder of Flux is Parker Honeyman, Chief Operations Officer, engineer who brings technical know-how and proven development processes to the project.
Where to Buy Flux (FLUX)?
FLUX is available on a variety of cryptocurrency exchanges depending on your region. For the latest list of exchanges and trading pairs for FLUX, click on our Flux market pairs tab.
Flux is available on many top exchanges, such as: Binance, BinanceUS, Crypto.com, Gate.io, KuCoin, and more.
To check FLUX price live in the fiat currency of your choice, you can use CoinMarketCap's converter feature directly on the Flux price page. Alternatively, use the dedicated exchange rate converter page. Popular Flux price pairs include: FLUX/USD and FLUX/EUR.
FLUX価格統計
Flux 今日の価格
Flux 価格
¥81.68
価格推移

24時間

-¥1.9475

24H最低/24H最高

¥79.98 /

¥84.11

取引高

24時間

¥1,227,487,896

取引高/時価総額残高
0.0511
市場占有率

0.02%

市場ランキング
#171
Flux時価総額

| | |
| --- | --- |
| 時価総額 | ¥24,021,733,862 |
| 希薄後時価総額 | ¥35,940,419,222 |
Flux 昨日の価格
昨日の最低/最高

¥79.98 /

¥85.86

昨日の始値/終値

¥85.49 /

¥81.41

昨日の変動
昨日のボリューム
¥1,451,223,165
Flux 価格履歴
7日間最低/7日間最高

¥77.96 /

¥89.11

30日間最低/30日間最高

¥77.29 /

¥110.51

90日間最低/90日間最高

¥61.49 /

¥145.12

52週最低/52週最高

¥50.57 /

¥264.99

過去最高値

Dec 10, 2021 (a year ago)

¥553.91

過去最低値

Nov 16, 2020 (2 years ago)

¥2.2564

Flux ROI
Flux 供給

| | |
| --- | --- |
| 循環サプライ | 294,085,688 FLUX |
| 総合サプライ | 440,000,000 FLUX |
| 最大供給 | 440,000,000 FLUX |