SentivateSNTVT
ランキング順位 1006
トークン
On 10,104 watchlists
Sentivate 価格 (SNTVT)
0.00000004138 BTC24.49%
0.0000006729 ETH22.40%

  Sentivate SNTVT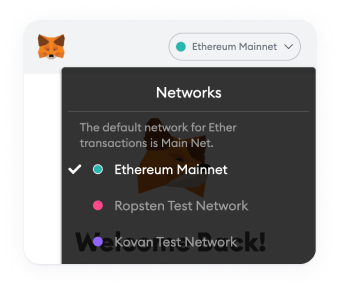 ウォレットネットワークを変更してください
本コントラクトを追加するには、MetaMaskアプリでウォレットネットワークを変更してください
Sentivate対JPYチャート
Loading Data
Please wait, we are loading chart data
SNTVT価格統計
Sentivate 今日の価格
Sentivate 価格
¥0.1518
価格推移

24h

-¥0.05224

24H最低/24H最高

¥0.1482 /

¥0.2095

取引高

24h

¥4,435,543.89

取引高/時価総額残高
0.00815
市場占有率

0.00%

市場ランキング
#1006
Sentivate時価総額

| | |
| --- | --- |
| 時価総額 | ¥544,229,137.32 |
| 希薄後時価総額 | ¥637,497,035.53 |
Sentivate 昨日の価格
昨日の最低/最高

¥0.1813 /

¥0.2194

昨日の始値/終値

¥0.2187 /

¥0.1882

昨日の変動
昨日のボリューム
¥866,525.60
Sentivate 価格履歴
7日間最低/7日間最高

¥0.1482 /

¥0.2548

30日間最低/30日間最高

¥0.1482 /

¥0.6151

90日間最低/90日間最高

¥0.1482 /

¥2.01

52週最低/52週最高

¥0.1482 /

¥2.90

過去最高値

May 12, 2021 (a year ago)

¥5.51

過去最低値

Mar 17, 2020 (2 years ago)

¥0.05187

Sentivate ROI
Sentivate 供給

| | |
| --- | --- |
| 循環サプライ | 3,585,526,279 SNTVT |
| 総合サプライ | 4,200,000,000 SNTVT |
| 最大供給 | 4,200,000,000 SNTVT |
SNTVT 価格の生配信データ
Sentivate 本日の価格 は、¥0.151778 JPYです。24時間の取引ボリュームは ¥4,435,343 JPYです。 弊社ではSNTVTからJPYへの価格はリアルタイムで更新されています。 Sentivateは過去24時間で25.67%減少しています。 現在のCoinMarketCapランキングは#1006位で、時価総額はです。 コインの循環供給量は3,585,526,279 SNTVTです と最大最大供給量4,200,000,000 SNTVTコイン。
現在Sentivate取引の上位取引所はKuCoin, Hotbit, 、および です。 弊社の で他の取引所を探すことも可能です。
What Is Sentivate (SNTVT)?
Sentivate is a hybrid web consisting of centralized and decentralized components.
The stated goal of the developers is to create an alternative to the modern internet infrastructure. The network is designed to surpass the capabilities of both centralized and decentralized systems, focusing on speed, security and scalability. The list of issues that Sentivate aims to solves includes the bandwidth crisis, outdated protocols, broken DNS servers, lack of accountability and identity, reactive security, domain rules and web categorization.
Sentivate was founded in 2014 and is developed by the software company Arity.
Who Are the Founders of Sentivate?
Sentivate was co-founded by Thomas Marchi, Matt Karasiewicz and Lew Knopp.
Thomas Marchi is Sentivate's CEO. In 2014, he founded Arity, which released the experimental social network LNKit as one of its first products.
Matt Karasiewicz is the company's CFO. He has graduated from Rider University with a bachelor's degree in entrepreneurship and entrepreneurial studies. Before Sentivate, Karasiewicz worked as a managing partner at Menrvah and the president of KMA Satellite Inc.
Lew Knopp is responsible for the strategic component of the company. He is a former United States Navy Seal, founder of Templar Titan Inc., and co-founder of the Center for Online Justice.
What Makes Sentivate (SNTVT) Unique?
According to the team behind Sentivate, fully decentralized web projects face several issues, such as being unable to solve the bandwidth problem and having a hard time supporting legacy technologies like DNS and HTTP. Sentivate claims that a hybrid web — a centralized system enhanced by decentralized elements — is the solution.
Sentivate uses the UDSP technology to replace HTTP and TCP completely, allowing for a two-way connection between the sender and the receiver with minimum delay. It's a bi-directional, encrypted and reliable real-time data transfer protocol based on UDP. All UDSP connections are encrypted by default. UDSP offers high bandwidth and the bidirectional stream connections mean that the network is less clogged, less often delayed and more reliable.
Another key feature of Sentivate is the Universal Domain System (UDS), which
consists of the Domain Registrar, Domain Certificates and the Domain Information System (DIS). Domain Registrar is designed for domain registration and public certificate management. The Domain Certificates provide hostname information. The Domain Information System is a replacement for the traditional domain name service.
Related Pages:
Read about Maker.
Read about Dai.
Learn more about the ERC-20 standard on CMC Alexandria.
Enhance your knowledge of crypto with the CoinMarketCap blog.
How Many Sentivate (SNTVT) Coins Are There in Circulation?
SNTVT is an ERC-20 utility token based on the Ethereum (ETH) blockchain with a maximum supply of 4.2 billion tokens. It acts as a placeholder for the eventual mainnet coin VIAT. The circulating supply of SNTVT is 3,539,880,818 tokens as of April 2021.
The tokens are distributed as follows: 2,100,000,000 to the delegates, 1,050,000,000 to the airdrop, 840,000,000 to the team and 210,000,000 to the advisors. SNTVT holders will enjoy governance power and gain early access to the network and its tools.
How Is the Sentivate Network Secured?
Sentivate (SNTVT) is an Ethereum-based ERC-20 token and is secured by its network's Ethash consensus algorithm.
Where Can You Buy Sentivate (SNTVT)?
Sentivate (SNTVT) can be traded on the following exchanges:
Read our comprehensive guide on how to buy Bitcoin and other cryptocurrencies.
SNTVT価格統計
Sentivate 今日の価格
Sentivate 価格
¥0.1518
価格推移

24h

-¥0.05224

24H最低/24H最高

¥0.1482 /

¥0.2095

取引高

24h

¥4,435,543.89

取引高/時価総額残高
0.00815
市場占有率

0.00%

市場ランキング
#1006
Sentivate時価総額

| | |
| --- | --- |
| 時価総額 | ¥544,229,137.32 |
| 希薄後時価総額 | ¥637,497,035.53 |
Sentivate 昨日の価格
昨日の最低/最高

¥0.1813 /

¥0.2194

昨日の始値/終値

¥0.2187 /

¥0.1882

昨日の変動
昨日のボリューム
¥866,525.60
Sentivate 価格履歴
7日間最低/7日間最高

¥0.1482 /

¥0.2548

30日間最低/30日間最高

¥0.1482 /

¥0.6151

90日間最低/90日間最高

¥0.1482 /

¥2.01

52週最低/52週最高

¥0.1482 /

¥2.90

過去最高値

May 12, 2021 (a year ago)

¥5.51

過去最低値

Mar 17, 2020 (2 years ago)

¥0.05187

Sentivate ROI
Sentivate 供給

| | |
| --- | --- |
| 循環サプライ | 3,585,526,279 SNTVT |
| 総合サプライ | 4,200,000,000 SNTVT |
| 最大供給 | 4,200,000,000 SNTVT |