FC Porto Fan Token

PORTO
ランキング順位 426
トークン
On 11,249 watchlists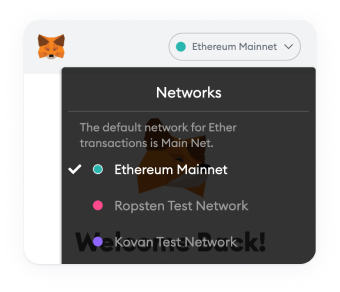 ウォレットネットワークを変更してください
本コントラクトを追加するには、MetaMaskアプリでウォレットネットワークを変更してください
FC Porto Fan Token 価格 (PORTO)
0.0002478 BTC1.02%
0.003374 ETH1.19%
  FC Porto Fan Token PORTO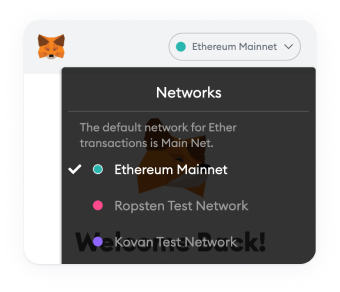 ウォレットネットワークを変更してください
本コントラクトを追加するには、MetaMaskアプリでウォレットネットワークを変更してください
FC Porto Fan Token対JPYチャート
読み込み中...
Please wait, we are loading chart data
PORTO価格統計
FC Porto Fan Token 今日の価格
FC Porto Fan Token 価格
¥572.21
価格推移

24時間

+¥10.71

24H最低/24H最高

¥553.70 /

¥588.18

取引高

24時間

¥2,777,124,576.64

取引高/時価総額残高
0.6222
市場占有率

0.00%

市場ランキング
#426
FC Porto Fan Token時価総額

| | |
| --- | --- |
| 時価総額 | ¥4,463,245,123.31 |
| 希薄後時価総額 | ¥22,888,436,532.24 |
FC Porto Fan Token 昨日の価格
昨日の最低/最高

¥551.46 /

¥589.48

昨日の始値/終値

¥584.41 /

¥579.59

昨日の変動
昨日のボリューム
¥2,704,119,713.70
FC Porto Fan Token 価格履歴
7日間最低/7日間最高

¥547.34 /

¥771.57

30日間最低/30日間最高

¥441.01 /

¥886.45

90日間最低/90日間最高

¥441.01 /

¥1,102.90

52週最低/52週最高

¥128.49 /

¥1,144.90

過去最高値

Nov 16, 2021 (a year ago)

¥2,038.54

過去最低値

May 12, 2022 (6 months ago)

¥128.49

FC Porto Fan Token ROI
データなし
FC Porto Fan Token 供給

| | |
| --- | --- |
| 循環サプライ | 7,800,000 PORTO |
| 総合サプライ | 40,000,000 PORTO |
| 最大供給 | 40,000,000 PORTO |
PORTO 価格の生配信データ
FC Porto Fan Token 本日の価格 は、¥571.91 JPYです。24時間の取引ボリュームは ¥2,775,647,134 JPYです。 弊社ではPORTOからJPYへの価格はリアルタイムで更新されています。 FC Porto Fan Tokenは過去24時間で1.81%増加しています。 現在のCoinMarketCapランキングは#426位で、時価総額はです。 コインの循環供給量は7,800,000 PORTOです と最大最大供給量40,000,000 PORTOコイン。
現在FC Porto Fan Token取引の上位取引所はBinance, CoinW, BTCEX, Bitrue, 、および です。 弊社の で他の取引所を探すことも可能です。
To find out even more about this project, check out our deep dive of Porto Fan Token.
What Is FC Porto Fan Token (PORTO)?
FC Porto Fan Token (PORTO) is a fan token on the BEP-20 network. As a Binance fan token utility token, PORTO is designed to reward fans of FC Porto, a well-known football team that competes in the Portuguese Premier League.
FC Porto was founded in 1893 and is the second richest football team in Portugal, known for its huge fan base. The PORTO token launched on Nov. 6, 2021. By holding the PORTO token, fans can gain exposure to the football club's activities by voting on decisions and gaining access to exclusive discounts and club rewards. The PORTO token also allows holders to collect rare non-fungible tokens (NFTs) and unlock fan badges through their engagement with the token.
Who Are the Founders of FC Porto Fan Token?
PORTO was launched on the Binance Launchpad, a token launch platform. PORTO was the result of a multi-year deal that Binance, the world's biggest cryptocurrency exchange, struck with FC Porto.
Binance's partnership with several football teams has already led to the launch of several other fan tokens, including the Lazio Fan Token. Binance's fan tokens allow football clubs to connect with fans via blockchain technology, coupled with several other exclusive advantages. Teams that sign up for a fan token partnership with Binance receive rewards by referring fans, as well as get to enjoy the exclusivity of a token representing their team.
Tiago Gouveia is the managing director of the project, a marketing manager with a comprehensive history in the world of sports marketing.
What Makes FC Porto Fan Token Unique?
Interactions
The holders of the PORTO token can easily interact with the players of FC Porto with the help of non-fungible tokens released by the team. The holders of the fan tokens will have special access to the sale of the NFT series.
Furthermore, the fans will be eligible for meet-and-greets, signed merchandise and other exclusive experiences.
Participation
The fans will have the chance to take part in the activities of the clubs, as their PORTO tokens give them the ability to vote on various decisions. This could include selecting kits for the players, as well as selecting the club anthems. Also, fans have the right to donate any amount of their PORTO tokens to FC Porto.
Monetization
The fan base of the token can increase as time passes and more fans of the clubstart holding the utility token. The sale of the token will help financially support FC Porto.
The token will be integrated with the team's official e-commerce platform and fans can use the PORTO token to buy the official merchandise and matchday tickets.
Related Pages:
Check out another football club and token ,Paris Saint Germain Fan Token.
More of an Italian soccer fan? S.S. Lazio Fan Token is one way to support your team.
For Latin-American soccer fans, see the Santos FC Fan Token
Get the latest crypto news and trading insights with CoinMarketCap Alexandria.
How Many FC Porto Fan Token (PORTO) Are There in Circulation?
There are around 40,000,000 PORTO tokens in existence. About 4,000,000 were allocated to the initial Binance launchpad sale with the selling price of $1 per token, raising a total of $4,000,000.
Over 19.50% of the total supply was in circulation after the initial sale, which amounts to 7,800,000 PORTO tokens. 20% of the supply is reserved for loyalty subscriptions that can be used by fans to gain access to exclusive deals.
15% of the supply was reserved for the team, while another 20% was reserved for developers. The last 35% was made available for the users.
How Is the FC Porto Fan Token Network Secured?
The FC Porto Fan Token (PORTO) is a BEP-20 token. It is built on the Binance Smart Chain network, which uses the proof-of-stake authority (PoSA) algorithm built around 21 elected validators, preventing individual validators from gaining too much control over the network.
When Did the FC Porto Fan Token Trading Begin?
The trading of the FC Porto Fan Token began on Nov. 6, 2021, at 12:00 AM UTC. The trading consists of four steps. The first was the preparation period that lasted till Nov. 16, 00:00 AM UTC, where the average Binance Coin (BNB) balance was calculated to determine the maximum amount of BNB that users could commit later on.
The subscription step started on Nov. 16, 6:00 AM UTC and lasted until Nov. 16 at 9:00 AM UTC to commit their BNB tokens and sign the agreement. In the calculation period, starting on Nov. 16, 9:00 AM UTC to Nov. 16, 10:00 AM UTC, the token allocation calculation began.
Finally, in the last step, starting at Nov. 16, 10:00 AM UTC, the tokens were allocated to the users who committed their BNB tokens.
Can PORTO Hit $1?
The PORTO token was initially worth $1, as was decided during the pre-sale launch. After Nov. 16, however, the token reached an all-time high of $14.65, and is currently worth $3.54.
Where Can You Buy FC Porto Fan Token (PORTO)?
The PORTO token is currently trading on Binance, Mandala Exchange, BKEX, PancakeSwap (v2) and Binance TR.
PORTO価格統計
FC Porto Fan Token 今日の価格
FC Porto Fan Token 価格
¥572.21
価格推移

24時間

+¥10.71

24H最低/24H最高

¥553.70 /

¥588.18

取引高

24時間

¥2,777,124,576.64

取引高/時価総額残高
0.6222
市場占有率

0.00%

市場ランキング
#426
FC Porto Fan Token時価総額

| | |
| --- | --- |
| 時価総額 | ¥4,463,245,123.31 |
| 希薄後時価総額 | ¥22,888,436,532.24 |
FC Porto Fan Token 昨日の価格
昨日の最低/最高

¥551.46 /

¥589.48

昨日の始値/終値

¥584.41 /

¥579.59

昨日の変動
昨日のボリューム
¥2,704,119,713.70
FC Porto Fan Token 価格履歴
7日間最低/7日間最高

¥547.34 /

¥771.57

30日間最低/30日間最高

¥441.01 /

¥886.45

90日間最低/90日間最高

¥441.01 /

¥1,102.90

52週最低/52週最高

¥128.49 /

¥1,144.90

過去最高値

Nov 16, 2021 (a year ago)

¥2,038.54

過去最低値

May 12, 2022 (6 months ago)

¥128.49

FC Porto Fan Token ROI
データなし
FC Porto Fan Token 供給

| | |
| --- | --- |
| 循環サプライ | 7,800,000 PORTO |
| 総合サプライ | 40,000,000 PORTO |
| 最大供給 | 40,000,000 PORTO |