Blockasset

BLOCK
ランキング順位 4237
トークン
On 4,599 watchlists
Blockasset 価格 (BLOCK)
0.000003523 BTC3.02%
0.00005142 ETH3.15%

  Blockasset BLOCK
Self Reported Circulating Supply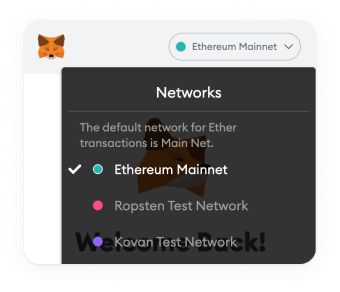 ウォレットネットワークを変更してください
本コントラクトを追加するには、MetaMaskアプリでウォレットネットワークを変更してください
Blockasset対JPYチャート
Loading Data
Please wait, we are loading chart data
BLOCK価格統計
Blockasset 今日の価格
Blockasset 価格
¥9.90
価格推移

24時間

-¥0.3139

24H最低/24H最高

¥9.89 /

¥10.22

取引高

24時間

¥5,623,460.09

取引高/時価総額残高
0.02017
市場占有率

0.00%

市場ランキング
#4237
Blockasset時価総額

| | |
| --- | --- |
| 時価総額 | ¥278,872,088.12 |
| 希薄後時価総額 | ¥3,167,816,107.96 |
Blockasset 昨日の価格
昨日の最低/最高

¥9.91 /

¥10.23

昨日の始値/終値

¥10.23 /

¥10.13

昨日の変動
昨日のボリューム
¥4,714,040.51
Blockasset 価格履歴
7日間最低/7日間最高

¥9.34 /

¥12.04

30日間最低/30日間最高

¥9.34 /

¥12.07

90日間最低/90日間最高

¥9.34 /

¥12.52

52週最低/52週最高

¥9.34 /

¥79.40

過去最高値

Jan 18, 2022 (8 months ago)

¥79.40

過去最低値

Sep 28, 2022 (2 days ago)

¥9.34

Blockasset ROI
Blockasset 供給

| | |
| --- | --- |
| 循環サプライ | 28,170,533 BLOCK |
| 総合サプライ | 320,000,000 BLOCK |
| 最大供給 | 320,000,000 BLOCK |
BLOCK 価格の生配信データ
Blockasset 本日の価格 は、¥9.90 JPYです。24時間の取引ボリュームは ¥5,623,460 JPYです。 弊社ではBLOCKからJPYへの価格はリアルタイムで更新されています。 Blockassetは過去24時間で3.16%減少しています。 現在のCoinMarketCapランキングは#4237位で、時価総額はです。 循環供給量は表示できません と最大最大供給量320,000,000 BLOCKコイン。
現在Blockasset取引の上位取引所はGate.io, PancakeSwap (V2), Jupiter, 、および です。 弊社の で他の取引所を探すことも可能です。
WHAT IS BLOCKASSET?
Blockasset is an Athlete Social Token platform, built on Solana.
Blockasset athlete tokens are a shared asset controlled by fans and athletes alike. They allow fans direct access to the athlete's experience with features that incentivize athletes to grow and reward their fanbase.
Blockasset has a number of world-famous athletes on board, including sporting Legends Wayne Rooney, Michael Bisping and Alex Ovechkin all of whom are partners & investors, and superstars like Khamzat Chimaev of the UFC and Heavyweight Boxing Champion Oleksandr Usyk, plus over 30 more athletes that are yet to be announced.
WHAT IS THE BLOCK TOKEN?
Blockasset allows fans to invest directly into their favourite athletes through the BLOCK token, the main trading pair for all athlete tokens. Additionally, fans can use BLOCK token to access athlete IDOs via the Athlete Launchpad, think DAO Maker or Binance Launchpad, but for Athlete Social Tokens.
HOW DOES IT WORK?
Using an intuitive and interactive social platform, seasoned crypto investors and first-timers alike can easily buy, sell and trade athlete tokens, attaching their investments directly to athlete experiences, NFTs, media and governance. BLOCK acts as the gateway to all athlete tokens.
Fans can stake their tokens to access unique perks, including athlete governance voting, exclusive content and bonus rewards when their athlete celebrates a specific victory or milestone in their career. Meaning fans and athletes can mutually benefit from an athlete's success.
Fans will be able to spend their athlete tokens on the athlete's own 'Experience Store', where fans can purchase priceless experiences and items directly from the athlete, from Facetimes to sporting event watch parties with the athlete and other fans, training videos, signed memorabilia, real-life meetups and so much more. Via the governance system, fans can even vote on what they want to see in the experience store.
When a fan purchases an experience, a percentage goes directly to the athlete, and the remainder is burned, removed from the circulating supply. As a result, the more experiences the athletes offer, and the more fans engage, the more tokens are burned, and with this comes more demand, creating a healthy token economy for all involved.
Blockasset puts an athlete's brand back in control of the two most interested parties—the athlete and their fans.
How Many BLOCKASSET (BLOCK) Tokens Are There in Circulation?
The total supply of BLOCK is 320 Million, minted at its launch in December 2021 and distributed to early contributors with no public sales beyond what was made available through exchanges. The token distribution is as follows:
2 % – Seed investors 12% – Token sale 11% – Team 12.5% – Advisory & partnerships 25% – Reserves 25% – Ecosystem 12.5% – Liquidity
Initially, BLOCK launched as an SPL (Solana) token, but it was later also designed to be BEP-2 and ERC-20 compatible.
Where can I purchase BLOCK tokens?
BLOCK is available from our own trading page at trade.blockasset.co with a Solana wallet.
BLOCK can also be purchased on the following exchanges:
BLOCK価格統計
Blockasset 今日の価格
Blockasset 価格
¥9.90
価格推移

24時間

-¥0.3139

24H最低/24H最高

¥9.89 /

¥10.22

取引高

24時間

¥5,623,460.09

取引高/時価総額残高
0.02017
市場占有率

0.00%

市場ランキング
#4237
Blockasset時価総額

| | |
| --- | --- |
| 時価総額 | ¥278,872,088.12 |
| 希薄後時価総額 | ¥3,167,816,107.96 |
Blockasset 昨日の価格
昨日の最低/最高

¥9.91 /

¥10.23

昨日の始値/終値

¥10.23 /

¥10.13

昨日の変動
昨日のボリューム
¥4,714,040.51
Blockasset 価格履歴
7日間最低/7日間最高

¥9.34 /

¥12.04

30日間最低/30日間最高

¥9.34 /

¥12.07

90日間最低/90日間最高

¥9.34 /

¥12.52

52週最低/52週最高

¥9.34 /

¥79.40

過去最高値

Jan 18, 2022 (8 months ago)

¥79.40

過去最低値

Sep 28, 2022 (2 days ago)

¥9.34

Blockasset ROI
Blockasset 供給

| | |
| --- | --- |
| 循環サプライ | 28,170,533 BLOCK |
| 総合サプライ | 320,000,000 BLOCK |
| 最大供給 | 320,000,000 BLOCK |