Unity Network

UNT
Rank # -
Token
On 534 watchlists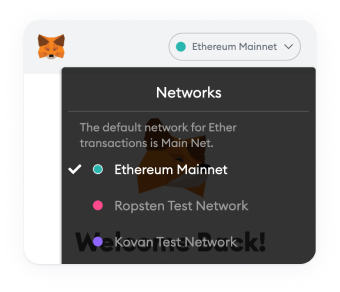 Please change the wallet network
Change the wallet network in the MetaMask Application to add this contract.
Self-Reported Tags
Marketing

Events

Marketplace

Communications & Social Media

View all
Unity Network Tags
Self-Reported Tags
Marketing
Events
Marketplace
Communications & Social Media
Collectibles & NFTs
DeFi
Entertainment
DApp
Ethereum Ecosystem
Software
Web3
Arbitrum Ecosystem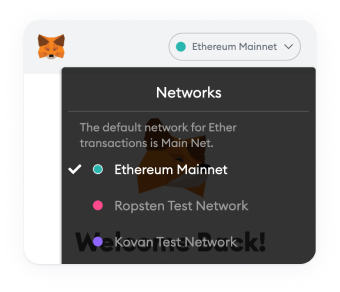 Please change the wallet network
Change the wallet network in the MetaMask Application to add this contract.
Self-Reported Tags
Marketing

Events

Marketplace

Communications & Social Media

View all
Unity Network Tags
Self-Reported Tags
Marketing
Events
Marketplace
Communications & Social Media
Collectibles & NFTs
DeFi
Entertainment
DApp
Ethereum Ecosystem
Software
Web3
Arbitrum Ecosystem
UNT Price Live Data
What is Unity Network?
Unity Network is a user-centric, software development company and the creator of EveCom. We leverage blockchain technology to build a better NFT-based ticketing system that solves major pain points and challenges with traditional ticketing systems.
Our mission is to create an inclusive platform that empowers users of all backgrounds and levels of technical ability to take advantage of this new generation of financial technology.
As blockchain technology rapidly becomes more integrated with our financial lives, we believe no one should be left behind.
Unity Network's apps are developed on the Ethereum blockchain and deployed on Arbitrum, a leading layer 2 scaling solution for Ethereum-based decentralized apps that supports faster, cheaper transactions.
To learn more, check out our deep dive of Unity Network.
EveCom - Your Event Companion!
EveCom is an NFT-based ticketing service accessible to everyone. It enables both private and professional event organizers to create, promote and sell NFT-based tickets for any event, physical and virtual - worldwide.
EveCom is built to be secure, transparent and to reduce costs.
Tickets should have no master!
The traditional ticketing system lacks imagination and transparency. EveCom is changing that with its integrated web3 technology and a user centric design philosophy. You have the power to fully create, sell and manage your own events through our advanced event management dashboard.
Unity Network is passionate about the decentralized world and providing a platform for everyone to create, market and optimize their event with full transparency. There are no hidden fees or small print - Everything is as clear as it can be.
EveCom is first and foremost built to give power back to the people, both organizers and guests. Where a centralized ticketing system falls short, the decentralized EveCom platform shines!
Core values
Reduce Costs NFT-based tickets with low production costs can be minted and sold in less than a minute. EveCom includes all the tools needed to create, promote, sell and verify the NFT-based tickets on the blockchain.

Transparency Customers and organizers can validate the authenticity of every ticket on the blockchain and track the history of ownership. Preventing scalpers with ticket limits and resale is not possible with non transferable tickets.

Security EveCom's NFT-based ticketing system makes it impossible for users to commit fraud or resell tickets. The tickets are only valid with the wallet they were bought from, which removes the pain ticketing companies face with scalpers, scammers and profit seekers. Fake tickets or QR codes do not work. Only a wallet connected to that specific ticket is eligible for entry.
The price model is simple: Pay-Per-Use
EveCom has a pay-per-use model. Users purchase the package suitable for their needs, no monthly fees or subscriptions. Discounts and advantages are offered to holders of UNT. The use cases for the token grows with EveCom, increasing the token's value for investors.
EveCom's competitive price model allows the platform to grow over time, increasing marketing and the range of possibilities Unity Network can offer to its community of investors, event organizers and users.
Customer benefits:
Fewer responsibilities PPU transfers the risks of ownership and the responsibility of maintaining the product to EveCom as part of the offering.

Lower costs and more transparency The cost of products and services becomes more accessible and transparent to customers because there is no large initial payment required for simple access. Instead, it's a flexible, easy to monitor monthly cost, based on actual usage.

Constantly improved products and services To fully make this model viable, EveCom is relying on customer loyalty. This means that we're constantly improving our products and services based on customer data.
For roadmap and additional information, check out the EveCom product page at Unity Network - EveCom
EveCom.io is open for everyone where previews and progress is shared regularly.
The Unity Network Token (UNT):
Every app developed by Unity Network is powered by a single, shared ERC-20 token called UNT.
Each dApp has a built-in functionality that returns a small percentage of UNT back to Unity Network, ensuring funds for further development, marketing, and special events.
Team tokens are vested on Unicrypt
UNT Token Quick Reference Guide
Unity Network launched it's token UNT on the Ethereum mainnet on June 15, 2021 with a total supply of 9,983,000 UNT.
Who Are the Founders of Unity Network?
Unity Network's founders comprise a group of innovative thinkers with high ethical standards firmly rooted in the blockchain community.
Unity Network boasts an international team of entrepreneurs and experts passionate about solving the growing pains of the DeFi field, with decades of experience in ergonomic, innovative design and data-driven user education. Our founders also include a blockchain Industry veteran and consultants with a vast network of connections in the cryptosphere, institutions, investors, and technical experts. Being early adopters of the Web3 technology with development leading back to 2014, it's safe to say that the team behind Unity Network is embedded in the web3 movement.
Unity Network's Core Team and Founders:
Unity Network is an European incorporated by Charles Ellingsen early 2021. Michel Caspers joined early as Unity Network's CMO along with CTO Soufiane Hajazi. Together they make up the C-Suite of Unity Network.
About us:
CEO Charles Ellingsen has over a decade experience in management training and has been teaching HR for the last eight years. He has been involved in Web3 since 2014, and has been a Web3 advisor since 2016. When it comes to emerging fields like blockchain technology, he also knows Unity Network needs responsible leaders who can help the field grow in a sustainable, inclusive, and ethical way so that they don't create more problems than we solve.
Lately, his view on Web3 has been published by Nasdaq.
CMO Michel Caspers has experience in community management, communication, media representation and is a firm believer in blockchain technology. He has worked as a content creator for political parties in the Netherlands.
The field of decentralized finance is cash wealthy, but trust poor, and here, Michel sees an opportunity to build bridges between DeFi and everyday people. He's ready to not only communicate Unity's values to the world, but to help the company become a thought leader in advancing blockchain technology in a way that is demonstrably ecologically sustainable, ethically-governed, and inclusive to all.
CTO Soufiane Hajazi has extensive knowledge and experience in Web3 technologies. He is dedicated to helping people understand how decentralized, blockchain-based financial apps can make their lives easier in practical ways through trustworthy content, simple language, and intuitive design.
His passion is to help others while paving the way for the next generation as a Web3 speaker in North Africa. He believes in using the blockchain to make people trust each other again and share value online to prosper and grow.
Be one of the first to get the latest about Unity Network: