SnowgeCoinSNOWGE
Rank # -
Token
On 2,525 watchlists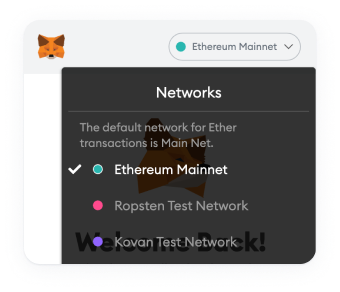 Please change the wallet network
Change the wallet network in the MetaMask Application to add this contract.
SNOWGE Price Live Data
SNOWGE Launched 21/03/21 by the Snowge Development Team via PancakeSwap and DxSales on Binance Smart Chain, by a majority American team for the purpose of Animal Shelter Charity Donations.
SnowgeCoin functions as a deflationary auto-staking currency, with a randomized transaction fee of one of: 2%, 4%, 6% and 8%. Half of the fees are redistributed to holders, the other half locked as Liquidity under ownership of the burn address via Smart Contract. No fees are paid to the developers or their team. Liquidity is locked and renounced.
1,000,000,000 Snowge were minted, 15,000,000 initially burnt (initial black hole which will grow slowly). The rest is circulating, and no more Snowge will be minted as Snowge contract ownership was renounced.
Snowge aims to foster a community DAO with zero developer fees, to achieve goals designated by the community, in various forms such as: Animal Shelter Charity, eSports tournaments, Merchandise retail, NFT distribution and collaborations with other communities.
All projects and goals are selected and funded purely by community interactions and not via external investment solicitation. This is done to ensure ownership of the project remains purely under that of the community alone.
All artwork and media Intellectual properties used by Snowge for the purposes of NFT minting are owned by the development team and community creative leads and are used with permission.
[Snowge] Token utility is currently twofold, both as a Governance token, and additionally used to Mint Community NFTs to fund charity donations to community elected Animal shelters as well as funding Snowge community eSports tournament prize pools.
The Community NFTs (limited runs) will commemorate donations and will also be available for trading on the Snowge platform. The selection process consists of community nominated charities/shelters selected quarterly, and will be selected via the governance contract using [Snowge]. The selected charities are then designated the project focus for that quarter, and users can donate [Snowge] to receive unique NFTs based on the project. At the end of the quarter the charities will receive the donations as well as any and all interest accrued within their respective donation accounts.
The committed tokens will be converted to either major accepted cryptocurrencies or fiat based on the requirements of the charity projects of the quarter.
For eSports Tournament funding, the process is more straightforward. Similar to the Charity NFT contract, the eSports Tournament contract will allow for [Snowge] donations into the tournament prize pool in exchange for unique NFTs. The splitting of prize [Snowge] per placement will be determined by the community.
Further Goals and Applications for [Snowge] is to be further determined by the community.