NFTX Hashmasks Index

MASK
Rank # -
Coin
On 1,999 watchlists
NFTX Hashmasks Index Links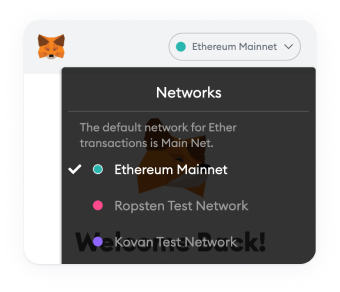 Please change the wallet network
Change the wallet network in the MetaMask Application to add this contract.
NFTX Hashmasks Index Links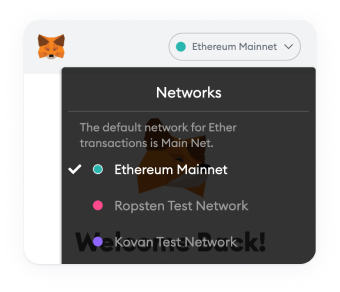 Please change the wallet network
Change the wallet network in the MetaMask Application to add this contract.
MASK Price Live Data
What Is NFTX Hashmasks Index (MASK)?
The NFTX Hashmask Index is a fund on the NFTX platform for non-fungible tokens (NFT) that allows users to use Hashmasks as collateral. The process earns the loanee the fund's base asset called MASK.
Hashmasks is a hot new digital art trend created by Swiss-based Suum Cuique Labs, labelled as one of the largest collaborative NFT art projects ever. It features a living digital art collectible of over 16,0000 digital portraits created by more than 70 artists worldwide. Artwork holders accumulate daily Name Changing Token (NCT) rewards, which can be used to name your portrait on Ethereum's blockchain.
With other collectibles, the creators normally establish the rarity of their NFTs, Hashmasks uses two scarcity layers: It issues a set of traits as a blanket guidance to end-users, but there are also many implicit traits to be considered, chief among them the naming of of the collectible. It is the first collectible whose artworks' value and rarity are not set in stone, but will change over time.
The Hashmask Index commoditizes naming through its fungible NCT asset, which can be exchanged with other collectible participants. Every name is truly unique and attributable to only one NFT.
NFTX is a platform that enables users to invest and create index funds based on collectibles such as Axies, CryptoPunks and CryptoKitties. More importantly, non-fungible tokens (NFTs) back the funds at a ratio of 1:1. NFTX creates a link between decentralized finance (DeFi) and NFT ecosystems.
The NFTX network added the index fund in early Feb. 2021. Note that Hashmask is a digital art and collectibles project powered by the Ethereum blockchain.
Who Are the Founders of the NFTX Hashmasks Index?
The Hashmask project is run by Suum Cuique Labs, an LLC based in Switzerland. The Hashmask artworks are rare digital portraits produced by globally-distributed artists and stored on the second-largest distributed platform, Ethereum.
Executives at Suum Cuique Labs include Hansen Wang and Gautham Nekkanti.
What Makes NFTX Hashmasks Index Unique?
We've seen that interacting with an index leads to users holding the index's native currency, MASK. MASK is usable to provide liquidity on SushiSwap or any other DeFi protocol using the automated market-making model.
However, these networks must support tokens created using Ethereum's ERC-20 standards. Notably, the Hashmasks pool doesn't consider the rarity of a Hashmask. As such, even floor Hashmasks (the most simplistic Hashmasks) have a place on the pool. The project sits at the center of DeFi and NFT.
Moreover, the NFTX Hashmask Index maintains floor prices through arbitrage opportunities that arise when the price drops or skyrockets.
Note that funds created using the NFTX platform can be traded or redeemed using the platform's native currency, NFTX. The token provides exposure to NFTs for those without the time or knowledge about NFTs.
Related Pages:
Learn more about NFTX.
Learn more about Name Changing Token (NCT).
Learn more about Terra Virtua Kolect (TVK).
Don't forget to read our blog!
How Many NFTX Hashmask Index (MASK) coins Are There in Circulation?
The coin has a maximum supply of 480 tokens.
How Is the NFTX Hashmasks Network Secured?
The network runs on the Ethereum blockchain. Therefore, the network leverages the security of the second-largest decentralized platform. Although Ethereum is migrating from a proof of work (PoW) to a proof of stake (PoS) consensus mechanism, the MASK-driven platform's security leans on Ethereum's PoW mechanism for now.
Where Can You Buy NFTX Hashmask (MASK)?
For those looking to lay their hands on the coin, it is available on SushiSwap, a DeFi exchange that offers token swaps. On the exchange, MASK pairs with wrapped Ethereum (WETH). If you're a beginner looking to make your first crypto investment, look no further from our fiat on-ramp guide.
Our most recent articles about NFTX Hashmasks Index: