INTDESTCOIN

INTD
Rank # -
Coin
On 7,881 watchlists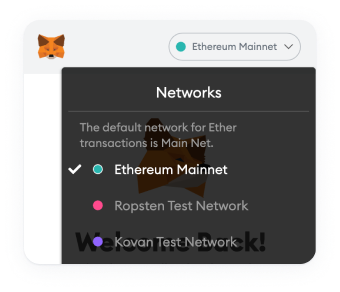 Please change the wallet network
Change the wallet network in the MetaMask Application to add this contract.
Self-Reported Tags
Polygon Ecosystem

View all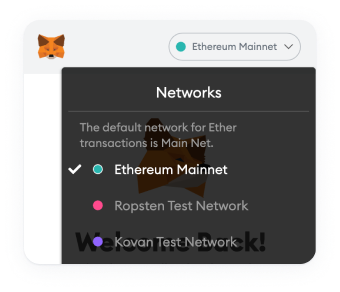 Please change the wallet network
Change the wallet network in the MetaMask Application to add this contract.
Self-Reported Tags
Polygon Ecosystem

View all
INTD Price Live Data
What is intdestcoin?
INTDESTCOIN (INTD) is a revolutionary digital ecosystem that transcends geographical boundaries and allows for the validation of any digital content. It is an integral part of the INTDEST services' financial ecosystem and serves as a reference currency for various cash services, including FX, NFT, and MUZINT.
What Makes Intdestcoin Unique?
INTD is unique due to its controlled inflation rate, plans to progressively decrease inflation over time, and its ability to generate economic incentives for its holders, who effectively become shareholders of all INTDEST services.
Intdestcoin Revenue Streams
INTD holders benefit from the various large-scale projects within the INTD ecosystem, which contribute to free and public shares, currency generation, and profit-making.
What Is INTDESTCOIN Roadmap?
The team and the complete project roadmap are available through the following link. # How Does Intdestcoin Work? INTD works through a three-layered internal service structure, with a dedicated wallet for holders, an advanced explorer for transactions, and a P2P exchange section combined with Web3 technology for seamless transactions.
What Are Intdestcoin Utilities?
INTD token utilities include serving as a reference currency for various cash services, providing incentives for holders, facilitating transactions within the ecosystem, and supporting token creation, NFT creation and minting, and token transfers using Multisender technology.
Market focus and competition
INTDEST Technology is positioned across various sectors, including blockchain technology, next-generation applications, artificial intelligence, cybersecurity, metaverse, gaming, and renewable energy. The Total Addressable Market (TAM) for these sectors is vast, as they encompass multiple industries with significant growth potential.
Direct competitors for INTDEST Technology to include other organizations focusing on blockchain technology, metaverse applications, gaming, artificial intelligence, and renewable energy. However, due to the broad range of sectors, INTDEST Technology is involved in, it is challenging to provide a specific list of direct competitors .
Competitive advantages of INTDEST Technology include:
Diverse Focus: INTDEST Technology's involvement in numerous technology sectors such as blockchain, artificial intelligence, metaverse, and renewable energy allows it to tap into various growth opportunities and hedge against market risks.
Expertise: INTDEST Technology specializes in the development of next-generation applications using blockchain and smart contract technology, positioning it as an expert in this field.
Continuous Research and Development: INTDEST Technology emphasizes the importance of constant R&D, ensuring that their products and services remain cutting-edge and relevant in the ever-evolving technology landscape.
Comprehensive Analysis: INTDEST Technology closely monitors global developments in blockchain technology and conducts in-depth studies based on thorough evaluations, allowing them to optimize the use of blockchain technology and share their findings with the world.
New Generation Technology Areas: INTDEST Technology is engaged in the development and application of emerging technologies such as metaverse, NFT, PC and mobile metaverse gaming technologies, auxiliary vehicle systems, and currency exchanges (FX).
Social Responsibility: INTDEST Technology's focus on developing renewable energy resources and investing in eco-friendly technologies showcases their commitment to social responsibility and environmental sustainability.
Confidentiality and Security: INTDEST Technology takes data privacy and confidentiality seriously, ensuring the protection of personal information and data for both its employees and customers.
INTDEST Technology's competitive advantages lie in its diverse focus, expertise in blockchain and next-generation technologies, commitment to R&D, and social responsibility. These factors position INTDEST Technology as a strong player across multiple sectors in the technology landscape.
Marketing Strategy
Objective: To increase awareness and adoption of INTDESTCOIN (INTD) and its ecosystem, making it the go-to digital currency and platform for financial services, NFTs, and other blockchain-based solutions.
Target Audience:
Cryptocurrency enthusiasts and investors
Businesses and individuals interested in digital financial solutions
NFT creators, collectors, and traders
Blockchain developers
Marketing Message: "Experience the future of decentralized finance, NFTs, and digital content with INTDESTCOIN – your revolutionary gateway to a borderless digital ecosystem."
Tactics:
Content Marketing: a. Publish blog posts and articles on the INTD ecosystem, its various projects, and use cases. b. Create explainer videos highlighting the features and benefits of INTD. c. Develop infographics and visual content to simplify complex concepts related to the platform.
Social Media Marketing: a. Engage with the target audience on popular social media platforms, such as Twitter, Reddit, and Telegram. b. Share updates on project milestones, partnerships, and developments. c. Organize contests and giveaways to grow the community and incentivize user participation.
Influencer Marketing: a. Partner with key influencers in the cryptocurrency and blockchain space to promote INTD and its services. b. Conduct interviews, podcasts, and AMAs (Ask Me Anything) sessions to address user questions and concerns.
Public Relations: a. Release press statements and news articles highlighting the achievements and progress of the INTD project. b. Attend industry conferences and events to network with potential partners, investors, and users.
Search Engine Optimization (SEO): a. Optimize the INTD website and content for relevant keywords to improve organic search visibility. b. Build backlinks from authoritative websites in the blockchain and cryptocurrency space.
Partnerships and Collaborations: a. Establish strategic partnerships with other blockchain projects, platforms, and service providers to expand the reach and utility of INTD. b. Collaborate with prominent NFT artists and creators to showcase the capabilities of the INTD platform.
Paid Advertising: a. Launch targeted advertising campaigns on popular crypto and blockchain websites, as well as social media platforms. b. Employ retargeting strategies to re-engage potential users who have shown interest in the project.
Educational Initiatives: a. Develop webinars, workshops, and courses to educate the target audience on the benefits and applications of INTD and its ecosystem. b. Offer developer resources and documentation to encourage integration with the INTD platform.
Airdrops and Referral Programs: a. Organize airdrops for early adopters and supporters to distribute INTD tokens. b. Implement a referral program to reward users for bringing new investors and participants to the INTD ecosystem.
Transparent Communication: a. Maintain open channels of communication with the INTD community to build trust and credibility. b. Share regular updates on the team, investors, and project roadmap to keep users informed and engaged.
By implementing this comprehensive marketing strategy, INTDESTCOIN aims to increase its adoption, user base, and overall market presence, becoming a leading player in the digital currency and blockchain space.
Product Viability
Comprehensive Ecosystem: INTD offers a robust digital ecosystem that transcends geographical boundaries and encompasses a wide range of applications, including serving as a reference currency for various financial services such as FX, NFT, MOVINT, Ai, Tools and MUZINT. This broad scope of applications positions INTD as a versatile and valuable digital currency within the market.
Incentive for Holders: INTD generates economic incentives for its holders, effectively making them shareholders of all INTDEST services. This reward system encourages user adoption and promotes long-term loyalty within the community.
Scalable and Secure Infrastructure: INTD aims to address the four main issues with blockchain technology, namely private blockchains, scalability, security, and interoperability. By focusing on multidimensionality of transactions and compatibility with all active blockchains, INTD is positioning itself as a viable solution in the blockchain landscape.
User-friendly Features: The three-layered internal services of the INTD ecosystem, including dedicated wallets, advanced explorers, and seamless P2P exchange with Web3 technology, provide users with convenience, security, and decentralization that appeal to both experienced and novice digital currency users.
NFT and Token Creation: INTD's platform offers a comprehensive suite of facilities for token creation, NFT creation and minting, and token transfers using Multisender technology, tapping into the growing market for NFTs and digital assets.
Strong Team and Management: INTDEST is a project-oriented technology company with a diverse and experienced team that has managed and implemented large security, cyber, and technology projects for years. This strong foundation and commitment to transparency contribute to the project's credibility and trustworthiness in the market.
Future-focused Vision: INTD's goal is to spread decentralized technology to various sectors, such as finance, data, health, economics, and culture. This forward-looking vision ensures that INTD remains relevant and adapts to the changing landscape of digital currency and blockchain technology.
In summary, the INTDESTCOIN (INTD) ecosystem demonstrates a strong product-market fit with its comprehensive and user-friendly features, incentive structure, secure and scalable infrastructure, and future-focused vision. By addressing the critical challenges in the blockchain space and offering a versatile digital currency, INTD is poised to gain traction and become a key player in the market.
Revenue streams
The project can be described as progressing in a comprehensive and multifaceted manner, embracing various aspects of the technology landscape. By generating income through a range of INTDEST services, such as artificial intelligence (AI), Muzint, FX, and other tools, the project establishes a robust foundation to fuel its growth. The project also focuses on investments in the cyber and physical security sectors, ensuring the safety and security of its digital ecosystem.
Furthermore, the project aims to rely on future token sales to expand its services, develop data centers, and introduce new generation web services. This approach allows the project to tap into the growing demand for digital currencies and leverage the potential of blockchain technology for broader applications. By integrating a wide array of services, the project effectively addresses the needs of diverse user groups and industries.
Moreover, the project's emphasis on continuous research and development, expertise in blockchain and next-generation technologies, and commitment to social responsibility and environmental sustainability bolsters its position in the market. These factors, combined with the project's diverse focus and dedication to data privacy and confidentiality, ensure its long-term success and relevance in the ever-evolving technology landscape.
As the project continues to progress in this holistic manner, it demonstrates its adaptability and potential to create a strong presence across multiple sectors. By investing in cutting-edge technologies and infrastructure, the project is poised to become an influential player in the blockchain, AI, cybersecurity, and new generation web services domains.