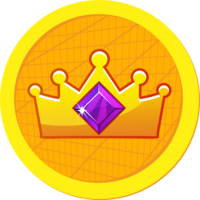 ETHEKing
ETHEKing

price
ETHEKing community
About ETHEKing
What are ETHEKing and ETHE?
ETHE King is a game metaverse based on the NFT platform and uses ETHE which is a BSC-based Cryptocurrencies. The first ETHE King Saga has two phases: Future Kings and Clash of Kings(COK),
Phase 1 - Future Kings Where players will be among the first to claim their own land on the moon, pioneer in exploration and to be able to mine ETHE directly from those lands also create the premise to establish a mighty and prosperous kingdom in the future (Phase 2) on the moon Each Lands is an NFT which increases ownership as well as tradability, you can also hunt for other NFT items in the game.
A new dawn on the moon begins
Phase 2 - Clash of Kings(COK) During the development of mankind, there is a clear truth that everyone can see that where there are resources, there will be war. ETHE is an extremely valuable resource, the rapid growth of kingdoms on the moon makes disputes over land and resources inevitable
New age: Blood Moon
ETHE is an in-game token that is used for: • Unboxing to get Lands and expand the Kingdom • Level up Lands • Upgrading in-game ETHE mining technology and construction technology • Switching Kingdoms • Vote, Stake, and buy any in-game NFT