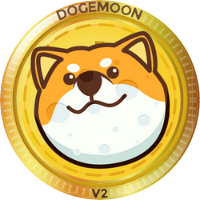 DogeMoon
DogeMoon

price
Rating  ·  
Based on 2 institutional ratings
DogeMoon community
About DogeMoon
What Is DogeMoon (DGMOON)?
DogeMoon is a passive yield charity token on the Binance Smart Chain. DogeMoon team actively works on securing partnerships with charities around the world, including Able Child Africa! The team is made up of a group of investors who have been actively investing for several years.
At DogeMoon, transparency is the most important part and being a team that the community can trust.
How many DogeMoon tokens are there in circulation?
Where Can I Buy DogeMooN (DGMOON)?
DogeMoon summary & tokenomics: