DiamondHoldDHOLD
Rank # -
Token
On 2,030 watchlists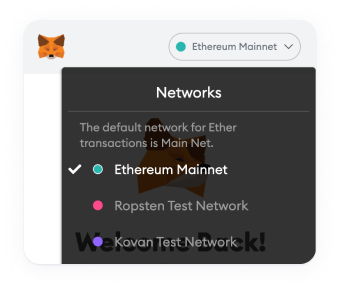 Please change the wallet network
Change the wallet network in the MetaMask Application to add this contract.
DHOLD Price Live Data
What is Diamond Hold?
DiamondHold is a DeFi token launched on 5th May 2021 by three developers based in the UK. It takes two widely popular protocols and builds on top of them with an all-new take. The token uses a combination of the RFI reflection system and Heavens Gate auto-liquidity protocol and then throws in two more: phantom tokens & wallet tiers.
What are wallet tiers?
Wallet tiers are a system put in place to reward the longer-term holders even more than the existing RFI static reflection system.
There are four tiers, where each tier will reduce the tax that you pay on your transactions, allowing you to receive compensation for a larger portion of your held supply, or to accommodate short-term trading. Not just that, but you will also receive more reflection from all transactions.
This will mean that newcomers - for example, during a strong upward trend in volume - will direct a larger proportion of their transactions towards those of you that have stuck around for the longest.
Every single wallet has a Tier associated with it, where once you've first bought or received tokens you will start at Tier 1.
To rank up, you simply need to have a balance of $DHOLD. This way we don't unfairly punish short-term traders or punish those of you that have proven loyalty to the token that eventually want to sell in the future. It introduces the concept of a wallet ranking system, where any wallet that owns $DHOLD is ranked based on the time they have held. Starting at Tier 1 and eventually maturing into a Tier 4 wallet, these ranks determine the amount of tax that each wallet pays.
The wallets also hide "phantom tokens" inside of them, since the contract builds a more advanced reflection system by which you have to advance up the tiers to unlock your full reward potential. These "phantom tokens" are temporarily hidden away from the circulating supply, creating a temporary burn only to re-enter at a later stage.
What are phantom tokens?
Phantom tokens are tokens that are temporarily taken out of the circulating supply and hidden inside people's wallets based on a proportion of the supply they hold. These phantom tokens then vest back (or "appear") into these wallets with each Tier rank-up. This protocol is designed to reward early holders by giving them back tokens that were "temporarily burned".
This incentivizes people to still buy larger volumes upfront rather than buying in small amounts and waiting for their wallet to upgrade.
In finance terms, this works similar to bonus issues.
How many DHOLD tokens are in circulation?
The $DHOLD project started on the BSC mainnet by minting 1 quadrillion, there is no way that the total supply can increase. It then burnt 67 trillion of these tokens upfront, and there are a variable amount of "phantom tokens" which are temporarily taken out of the total supply.
Where can I buy DHOLD?
The $DHOLD token is currently tradeable on PancakeSwap V2 the most popular BSC decentralized exchange.
Future
The plans for the token include creating a governance protocol to allow for decentralized autonomous organization (DAO), this means the more tokens people own the more of an impact on decisions their vote will make on various project-related matters - giving more value to each token.
The main goal for $DHOLD is to be used in exchange for online chips for a decentralized casino which will make use of things such as zero-knowledge proofs to help facilitate security.