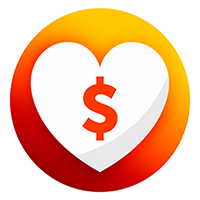 CURE Token
CURE Token

price
Rating  ·  
Based on 2 institutional ratings
CURE Token community
About CURE Token
CURE Token, which was developed as a platform to support childhood cancer awareness and research successfully launch the next iteration of the project. This new version took off like a rocket, seeing over a 2 million dollar market cap in the first few hours after launch. New enhancements include a safer contract, better features for potential investors, and a sustainable foundation for exponential growth.
Jacob Beckley, the founder, long-time philanthropist, and innovator said, "CURE Token will change the world, CURE will become the household name alongside Bitcoin, Ethereum, and the like, known as the Token for Good." Since 2016, Jacob Beckley, has initiated several fundraisers and initiatives around childhood cancer awareness and research. He and his foundation have raised over one million dollars toward the fight against childhood cancer. CURE Token is the latest initiative in his quest to change the world.
CURE is much bigger than one cause. While today CURE is designed to support childhood cancer, in the near future, it will extend its global reach to support all foundations and charities supporting other childhood diseases. The future from that point is an extension beyond childhood diseases and cancer to other catastrophic and life-threatening diseases.