CashPay GroupCPZ
Rank # -
Token
On 14 watchlists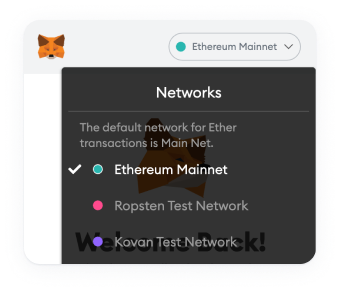 Please change the wallet network
Change the wallet network in the MetaMask Application to add this contract.
CPZ Price Live Data
What is CashPay Group?
CashPay Group (CashPay), headquartered in Dubai, UAE, and led by Mr. Araash Medhi is an e-commerce technology platform that introduces blockchain technology to the end-customer using their solutions that cater to all levels of the e-commerce industry.
Who benefits from CashPay?
Producers: Blockchain-enabled B2B payment solution to facilitate safe and swift transactions.
Merchants: Payment Gateway Solution to accept cryptocurrency payments.
Consumers: Fully-functional e-commerce marketplace for end-customers.
About CashPay -
The e-commerce market has grown multi-fold in a previous couple of decades, and virtual currencies have led the shift towards transactions done via cryptocurrency - however, CashPay is the bridge that connects both. CashPay Group has developed a fully functional e-commerce marketplace that serves as a shop where buyers can purchase a variety of goods by paying with cryptocurrency. In addition to the marketplace (CashPay Shop), they are working on a Payment Gateway that can be integrated on partner and existing e-commerce websites which will give an option to consumers to pay via cryptocurrency. CashPay ($CPZ) is the token that powers the CashPay ecosystem. Moreover, to streamline this process and cover all layers of the e-commerce domain, CashPay Group is working on a Merchant Wallet that will be modeled and utilized like existing prime Wallet providers - but using Cryptocurrency. The Mission is to fix the inability of the existing e-commerce to benefit from the multi-faceted world of Blockchain technology.
About CashPay Token ($CPZ)
CashPay ($CPZ) is a TRC20 token, built to tokenize and benefit the ecosystem of merchants, producers, and consumers to grow decentralized online retail. The stakeholders will receive multiple benefits as they become a part of the CashPay ecosystem. CashPay ($CPZ) is a unique token project, it has a full-fledged team of promoters and advisors with a clear vision and mission for the CashPay token along with a solid media presence. CashPay facilitates transactions in the following three products - a Global Online Store, a Payment Gateway, and a Merchant Wallet to serve all the layers of the e-commerce segment.
The CashPay leadership has already self-funded at the initial stage to develop an internationally operated e-commerce store and have aligned suppliers, shipping partners, and a CRM to take care of the logistics as well as the supply chain of the entire setup. The platform has been in the works since the last quarter of 2020. The CashPay Shop (Store) already has traffic and is operational to expand. With experienced leaders and a technically apt project, CashPay aims to grow multi-fold and therefore $CPZ will be a token that powers not only the CashPay ecosystem, but the entirety of the e-commerce segment shortly.
Here are some other articles that you may be interested in: