SuperbidSUPERBID
Superbid价格 (SUPERBID)
0.0001024 BTC0.78%
0.00133 ETH1.13%

  Superbid SUPERBID
Price:

¥30.23 

6.19%
Self Reported Circulating Supply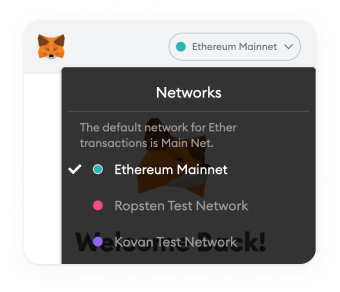 Please change the wallet network
Change the wallet network in the MetaMask Application to add this contract.
自述标签
Marketing

Music

Gaming

Entertainment

查看全部
Superbid标签
自述标签
Marketing
Music
Gaming
Entertainment
E-commerce
Collectibles & NFTs
Communications & Social Media
Ethereum
United States of America
Poland
Superbid Chart
Loading Data
Please wait, we are loading chart data
SUPERBID实时行情
Superbid 今日价格 为 ¥30.23 CNY,其 24 小时的交易量为 ¥1,689,793 CNY。 Superbid 在过去 24 小时内下跌了 6.19。 目前的 CoinMarketCap 排名为第 #3052 位,其市值为 暂不提供。 目前无法提供流通供给量信息 此外,供给量上限为102,830,000 SUPERBID 个货币。
What Is SuperBid ($SUPERBID or $SUPERB on WhiteBIT cex exchange)?
SuperBid is a social-auction app that connects influencers with their fans. With SuperBid, users have the opportunity to participate in thousands of auctions set up by influencers.
SUPERBID is token that will be used for:
SUPERBID token will be used to enable the financial ecosystem of SuperBid within the blockchain integrated version of our application. All transactions made on the blockchain integrated version of the platform will involve the SUPERBID token. Further, on the blockchain integrated version of the application we will implement holding periods and incentives for users to maintain their tokens on the application. Such decentralized finance methods will involve a deflationary mechanism which burns tokens upon transfer. SUPERBID token will be used to process transactions and store data as well.
SUPERBID tools include:
Allowing users to bid for auctions using "points" tied to the SUPERBID token Allowing users to engage with decentralized finance mechanisms (such as liquidity mining and deflation)
How Many SUPERBID Coins Are There in Circulation?
Currently there are 2,880,000.00 of SUPERBID tokens in circulation. SUPERBID launched on February 19, 2021 with 777 million SUPERBID tokens created at genesis, but after a feedback from the community the SuperBid team burnt 674,168,000.00 of them. The Total Token Supply of SUPERBID token as of March 16, 2021 is 102,832,000.00, with more planned burns in the future.
SUPERBID Token distribution plan states that: 5% of the tokens will be distributed to Charities, 30% to liquidity on Exchanges, 25$ to Promotion and Marketing, 20% to the Development fund and 20% to the Team and Advisors. We are planning future burns based on the amount of funds we end up utilizing for promotions / marketing, and development.
Who Are the Founders of SuperBid?
SuperBid is the brainchild of long-time friends and serial tech entrepreneurs Wojciech Sobczuk and Patrick Gajda.
Wojciech, CTO of SuperBid, built the first social network in Poland backed by Intel Capital, available before Facebook (over 2 million users). He also built Modasphere.com (the solution used by H&M and over 100 talent agencies, acquired in 2015). He is now the CTO at VentureDevs (over 150 developers) and a member of the Forbes special Technology Counsel.
Patrick, CEO of SuperBid, is president of Escape Velocity (a space technology company also based in Luxembourg/Poland), is on the executive board of Venture Devs, and is also a member of EBAN (European Business Angels Network).
The two entrepreneurs decided to start a social media / influencer based crypto project - SuperBid - which is about to take cryptocurrency into the mainstream using the potential of constantly increasing influencers' market.
Where Can I Buy SUPERBID?
SUPERBID is available for trading on two exchanges, one centralized and one decentralized.
Uniswap: https://app.uniswap.org/#/swap?inputCurrency=0x0563dce613d559a47877ffd1593549fb9d3510d6
WhiteBIT: https://whitebit.com/trade/SUPERB_ETH
SUPERBID价格统计
Superbid 今日价格
Superbid价格
¥30.23
价格变动

24h

¥-2.14

24h最低价/ 24h最高价

¥27.48 /

¥32.50

交易量

24h

¥1,689,792.73

Volume / Market Cap
无数据
市场占有率
无数据
市场排名
#3052
Superbid市值

| | |
| --- | --- |
| 市值 | 无数据 |
| 完全稀释后市值 | ¥3,108,809,794.83 |
Superbid 昨日价格
昨日低点/高点

¥30.73 /

¥36.83

昨日开盘价/收盘价

¥35.96 /

¥30.97

昨日变化
昨日交易量
¥2,081,974.43
Superbid 价格历史记录
7日低点/高点

¥27.47 /

¥45.58

30日低点/高点

¥27.47 /

¥66.00

90日低点/高点

¥2.40 /

¥66.00

52周低点/高点

¥2.40 /

¥66.00

历史最高点

Apr 22, 2021 (25 days ago)

¥66.00

历史最低点

Mar 29, 2021 (2 months ago)

¥2.40

Superbid投资回报率
无数据
Superbid 供应量

| | |
| --- | --- |
| 流通供应量 | 无数据 |
| 总供应量 | 无数据 |
| 最大供应量 | 102,830,000 SUPERBID |