Shield ProtocolSHIELD
排名 2240
代币
On 3,060 watchlists
Shield Protocol价格 (SHIELD)
0.00001442 BTC4.05%
0.0002346 ETH4.08%

  Shield Protocol SHIELD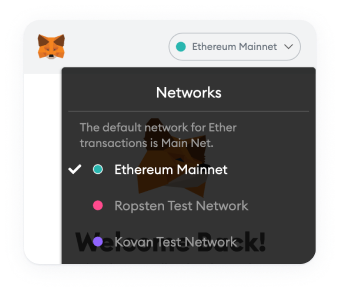 请切换钱包网络
在MetaMask应用程序中切换钱包网络以添加此合约。
Shield Protocol标签
Platform
自述标签
Multiple algorithms
SHA-256
SHA-512
Cybersecurity
Platform
Collectibles & NFTs
Privacy
Research
Wallet
BNB Smart Chain
Avalanche Ecosystem
Polygon Ecosystem
Fantom Ecosystem
Cronos Ecosystem
Shield Protocol兑换为CNY的图表
Loading Data
Please wait, we are loading chart data
SHIELD价格统计
Shield Protocol 今日价格
Shield Protocol价格
¥2.80
价格变动

24h

¥0.102

24h最低价/ 24h最高价

¥2.67 /

¥2.98

交易量

24h

¥8,885.57

数量/市值
0.013
市场占有率

0.00%

市场排名
#2240
Shield Protocol市值

| | |
| --- | --- |
| 市值 | ¥683,726.44 |
| 完全稀释后市值 | ¥2,796,441.16 |
Shield Protocol 昨日价格
昨日低点/高点

¥2.65 /

¥2.72

昨日开盘价/收盘价

¥2.72 /

¥2.72

昨日变化
昨日交易量
¥7,785.65
Shield Protocol 价格历史记录
7日低点/高点

¥2.65 /

¥2.98

30日低点/高点

¥2.54 /

¥5.54

90日低点/高点

¥0.01853 /

¥13.80

52周低点/高点

¥0.01853 /

¥63.57

历史最高点

Feb 19, 2021 (a year ago)

¥202.96

历史最低点

Mar 10, 2022 (3 months ago)

¥0.01853

Shield Protocol投资回报率
Shield Protocol 供应量

| | |
| --- | --- |
| 流通供应量 | 244,499 SHIELD |
| 总供应量 | 1,000,000 SHIELD |
| 最大供应量 | 1,000,000 SHIELD |
SHIELD实时行情
Shield Protocol 今日价格 为 ¥2.80 CNY,其 24 小时的交易量为 ¥8,885.57 CNY。 我们会实时更新SHIELD兑换为CNY的价格。 Shield Protocol 在过去 24 小时内增长了 4.25。 目前的 CoinMarketCap 排名为第 #2240 位,其市值为 ¥683,726 CNY。 其流通供给量为 244,499 SHIELD 个货币 此外,供给量上限为1,000,000 SHIELD 个货币。
目前 Shield Protocol 交易量最大的平台为 。 您可以在我们的 查找其他上市资产。
What is Shield Protocol (SHIELD)?
Shield Protocol is First 2FA on Blockchain which integrates 2FA backup with Binance Smart Chain Mainnet, Polygon Mainnet, Fantom Opera Mainnet and KCC Mainnet.
Users can backup and restore their 2FA accounts on Binance Smart Chain, Polygon, Fantom Opera and KCC Blockchains rather than centralized servers, which also facilitate NO personal data collection of users.
Shield Protocol App also includes Multi Chain Wallet, Currently supporting BSC Chain, Polygon Chain, Avalanche Chain, Fantom Opera Chain, TomoChain, Ethereum, Kucoin Community Chain, Meter Chain, Telos Chain and Cronos Chain.
Shield Protocol is taking on the likes of Authy and Google Authenticator — and offers security while eliminating data collection and centralized storage. A simple interface also means it's a tool that will be accessible for everyday users.
Need for SHIELD 2FA on blockchain?
In every centralised apps today we are facing issues that are concerned with our data. There have been a number of data breaches despite many secure setups companies are using, there is always a hole in the centralized system that gives way for hackers to enter and perform breaches. Even sometimes if a business uses a very safe and secure system then also breaches happen due to internal leakages. Data breaches are on rise and we can see number of Data on dark web being posted after hacks including username and password, only people using 2FA get away from their login been used by hackers but still end up leaking their personal email and password that they might have used in any other account with no 2FA. Shield 2FA is trying to eliminate the use of personal details for login and even eliminating centralised storage and replacing it with cross chain blockchain, so a system which will not take any personal detail or use any centralised storage but will still solve the purpose and will showcase the actual use case of blockchain.
SHIELD key Utilities?
Fees: Use your shield token to pay for blockchain usage fees. Securing your secrets will come with small fees that can be paid in Shield token and more add on features on Shield app can be paid using token.
Staking Rewards: Shield users can stake their tokens to earn rewards in shield token or in future partner tokens.
Bonus:- Shield token holders will be rewarded under different reward programs that will launch from time to time.
How many SHIELD Tokens are there in Circulation?
SHIELD Protocol launched through IDO with 200,000 Public-Sale Tokens Supply on Bakeryswap DEX on February 10, 2021.
Who is the Founder of the SHIELD Protocol?
Rahul Sharma is a Founder & CEO of SHIELD PROTOCOL. He is an experienced security data scientist with a demonstrated history of working in the Data Research Industry from the last 10 years. Skilled in Technology Growth Analyst, Cyber Security Consultant, Artificial Intelligence & Simulation, Multi Cloud Specialist.
SHIELD价格统计
Shield Protocol 今日价格
Shield Protocol价格
¥2.80
价格变动

24h

¥0.102

24h最低价/ 24h最高价

¥2.67 /

¥2.98

交易量

24h

¥8,885.57

数量/市值
0.013
市场占有率

0.00%

市场排名
#2240
Shield Protocol市值

| | |
| --- | --- |
| 市值 | ¥683,726.44 |
| 完全稀释后市值 | ¥2,796,441.16 |
Shield Protocol 昨日价格
昨日低点/高点

¥2.65 /

¥2.72

昨日开盘价/收盘价

¥2.72 /

¥2.72

昨日变化
昨日交易量
¥7,785.65
Shield Protocol 价格历史记录
7日低点/高点

¥2.65 /

¥2.98

30日低点/高点

¥2.54 /

¥5.54

90日低点/高点

¥0.01853 /

¥13.80

52周低点/高点

¥0.01853 /

¥63.57

历史最高点

Feb 19, 2021 (a year ago)

¥202.96

历史最低点

Mar 10, 2022 (3 months ago)

¥0.01853

Shield Protocol投资回报率
Shield Protocol 供应量

| | |
| --- | --- |
| 流通供应量 | 244,499 SHIELD |
| 总供应量 | 1,000,000 SHIELD |
| 最大供应量 | 1,000,000 SHIELD |