Hifi Finance (Old)

MFT
排名 344
代币
On 27,008 watchlists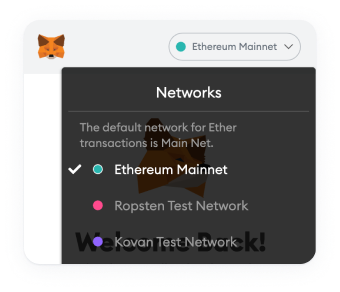 请切换钱包网络
在MetaMask应用程序中切换钱包网络以添加此合约。
Hifi Finance (Old)价格 (MFT)
0.0000002077 BTC0.58%
0.000003004 ETH0.14%

  Hifi Finance (Old) MFT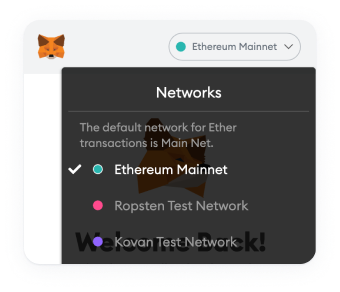 请切换钱包网络
在MetaMask应用程序中切换钱包网络以添加此合约。
Hifi Finance (Old)兑换为CNY的图表
Loading Data
请耐心等待,我们正在加载图表数据
MFT价格统计
Hifi Finance (Old) 今日价格
Hifi Finance (Old)价格
¥0.03939
价格变动

24小时

-¥0.000111

24h最低价/ 24h最高价

¥0.03922 /

¥0.03958

交易量

24小时

¥281,127

数量/市值
0.0007137
市场占有率

0.01%

市场排名
#344
Hifi Finance (Old)市值

| | |
| --- | --- |
| 市值 | ¥393,895,499 |
| 完全稀释后市值 | ¥393,895,499 |
Hifi Finance (Old) 昨日价格
昨日低点/高点

¥0.03917 /

¥0.03958

昨日开盘价/收盘价

¥0.03924 /

¥0.03941

昨日变化
昨日交易量
¥281,072
Hifi Finance (Old) 价格历史记录
7日低点/高点

¥0.03882 /

¥0.04062

30日低点/高点

¥0.03882 /

¥0.04156

90日低点/高点

¥0.03635 /

¥0.04399

52周低点/高点

¥0.02178 /

¥0.08302

历史最高点

Apr 03, 2021 (2 years ago)

¥0.2589

历史最低点

Mar 13, 2020 (3 years ago)

¥0.002719

Hifi Finance (Old)投资回报率
Hifi Finance (Old) 供应量

| | |
| --- | --- |
| 流通供应量 | 10,000,000,000 MFT |
| 总供应量 | 10,000,000,000 MFT |
| 最大供应量 | 10,000,000,000 MFT |
MFT实时行情
Hifi Finance (Old) 今日价格 为 ¥0.039390 CNY,其 24 小时的交易量为 ¥281,127 CNY。 我们会实时更新MFT兑换为CNY的价格。 Hifi Finance (Old) 在过去 24 小时内增长了 0.16。 目前的 CoinMarketCap 排名为第 #344 位,其市值为 ¥393,895,499 CNY。 其流通供给量为 10,000,000,000 MFT 个货币 此外,供给量上限为10,000,000,000 MFT 个货币。
目前 Hifi Finance (Old) 交易量最大的平台为 Bitget, KuCoin, Bitcoiva, 和 。 您可以在我们的 查找其他上市资产。
What Is Hifi Lending Protocol (MFT)?
Hifi (formerly Mainframe) is a Lending Protocol that allows anyone to borrow against their crypto. Hifi uses a bond-like instrument, representing an on-chain obligation that settles on a specific future date. Buying and selling the tokenized debt enables fixed-rate, fixed term lending and borrowing — something much needed in decentralized finance today. It is anticipated that a ticker symbol change will occur alongside future iterations on the Hifi Lending Protocol.
Mainframe Token (MFT) is the native utility token that is used for:
Governance votes
Staking to ensure the safety of the protocol
Rewarding contributors to the ecosystem
What can you do with the Hifi Lending Protocol:
Borrow: Lock collateral in a vault to mint fixed-rate, fixed-term debt tokens. These debt tokens can be swapped for instant liquidity allowing users to leverage long, yield farm, or pursue other strategic trades without selling their collateral tokens.
Lend: Buy fixed-rate, fixed-term debt tokens for a discount. When the term expires they can be redeemed for face value, earning lenders a predictable return on their investment.
Provide Liquidity: Earn trading fees by providing liquidity between debt tokens and stablecoins on an Automated Market Maker (AMM).
How Many MFT Tokens (MFT) Are There in Circulation?
Hifi (formerly Mainframe) launched its token in Q1 2018, with a supply cap of 10B tokens. All tokens have vested and are widely distributed.
Who Are the Founders of the Hifi Lending Protocol?
Hifi (formerly Mainframe) was founded by Mick Hagen in 2017. Through 2018 and 2019 the team released a decentralized chat application and a decentralized operating system, but both products failed to gain significant traction.
In 2019 the team pivoted into Defi and started working on a decentralized lending and borrowing platform. Mick handed over the role of CEO to Doug Leonard in early 2020. Doug had been working with the company since 2018 with a background in software development and IT security.
Doug rebuilt the team, acquiring the token streaming protocol Sablier, and hiring its founder and developer Paul Razvan Berg as the lead engineer. In February 2021 Mainframe officially rebranded to Hifi.
Where Can I Buy Mainframe Token (MFT)?
MFT is available for trading on a growing number of exchanges, with cryptocurrency and stablecoin pairs currently available.
Binance offers the largest amount of liquidity as of February 2021, while Bittrex also offers a Bitcoin (BTC) pair, and Upbit has a KRW pair. MFT can also be purchased on Uniswap V2 for a decentralized option. New to cryptocurrency?
MFT价格统计
Hifi Finance (Old) 今日价格
Hifi Finance (Old)价格
¥0.03939
价格变动

24小时

-¥0.000111

24h最低价/ 24h最高价

¥0.03922 /

¥0.03958

交易量

24小时

¥281,127

数量/市值
0.0007137
市场占有率

0.01%

市场排名
#344
Hifi Finance (Old)市值

| | |
| --- | --- |
| 市值 | ¥393,895,499 |
| 完全稀释后市值 | ¥393,895,499 |
Hifi Finance (Old) 昨日价格
昨日低点/高点

¥0.03917 /

¥0.03958

昨日开盘价/收盘价

¥0.03924 /

¥0.03941

昨日变化
昨日交易量
¥281,072
Hifi Finance (Old) 价格历史记录
7日低点/高点

¥0.03882 /

¥0.04062

30日低点/高点

¥0.03882 /

¥0.04156

90日低点/高点

¥0.03635 /

¥0.04399

52周低点/高点

¥0.02178 /

¥0.08302

历史最高点

Apr 03, 2021 (2 years ago)

¥0.2589

历史最低点

Mar 13, 2020 (3 years ago)

¥0.002719

Hifi Finance (Old)投资回报率
Hifi Finance (Old) 供应量

| | |
| --- | --- |
| 流通供应量 | 10,000,000,000 MFT |
| 总供应量 | 10,000,000,000 MFT |
| 最大供应量 | 10,000,000,000 MFT |