KuSwapKUS
KuSwap价格 (KUS)
0.00004247 BTC2.42%
0.0006173 ETH0.39%

  KuSwap KUS
合约

KCC
0x4a81...2badf14

KCC
0x4a81...2badf14
KuSwap合约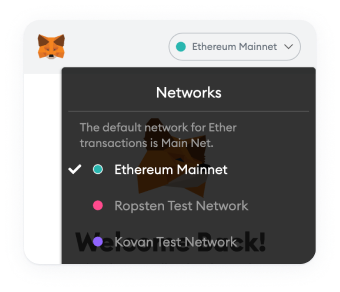 请切换钱包网络
在MetaMask应用程序中切换钱包网络以添加此合约。
KuSwap to CNY Chart
Loading Data
Please wait, we are loading chart data
KUS实时行情
KuSwap 今日价格 为 ¥11.71 CNY,其 24 小时的交易量为 ¥1,260,801 CNY。 KuSwap 在过去 24 小时内下跌了 4.86。 目前的 CoinMarketCap 排名为第 #3453 位,其市值为 暂不提供。 目前无法提供流通供给量信息 此外,供给量上限为350,000,000 KUS 个货币。
目前 KuSwap 交易量最大的平台为 。 您可以在我们的 查找其他上市资产。
What is KuSwap?
KuSwap is the first Automated Market Maker built on top of the KuCoin Community Chain (KCC), and it debuted on its own Launchpad in June 2021, which also happened to be the first KuCoin Community Chain crowdfunding.
KuSwap's key objective is to increase decentralized worldwide adoption by increasing the utility cases for KUS.
KuSwap's Exchange is a non-custodial, decentralized exchange (DEX) where users are allowed to trade without having to surrender the possession or control of their tokens to other entities. The decentralized exchange works with liquidity pools, which allow users to earn money by providing liquidity for a pair of assets. The liquidity providers receive a very small percentage of the transactions (0.1%).
For trusted pairs, such as projects that launch on KuSwap, the exchange will return the swap fees in the form of KUS tokens, effectively making the transaction fee-free for these selected pairs.
Yield farming on KuSwap lets users that are providing liquidity earn KUS rewards by locking their LP tokens into a smart contract. The incentive is to balance out the risk of impermanent loss that comes along with locking in your liquidity.
What Makes KuSwap Unique? KuSwap, in its full form, is an ecosystem on its own within the larger ecosystem of KCC (KuCoin Community Chain).
It consists of a Launchpad, a Lending Platform, a truly decentralized NFT Marketplace, and KuDrops - a built-in element of KuSwap that is designed to promote information campaigns, community development, and to maintain the community at its best at all times.
Through KUSDAO - KuSwap's governance platform where holders stake on proposals and contribute to making the KuSwap permissionless and decentralised, and hence efficient and secure for all users.
Through these platforms, a vast array of utilities can be found in the KuSwap token, thereby making it an invaluable asset to users of crypto and Decentralized Finance.
KUS价格统计
KuSwap 今日价格
KuSwap价格
¥11.71
价格变动

24h

¥-0.6533

24h最低价/ 24h最高价

¥11.12 /

¥12.14

交易量

24h

¥1,260,800.54

数量/市值
无数据
市场占有率
无数据
市场排名
#3453
KuSwap市值

| | |
| --- | --- |
| 市值 | 无数据 |
| 完全稀释后市值 | ¥4,100,114,333.58 |
KuSwap 昨日价格
昨日低点/高点

¥11.56 /

¥13.97

昨日开盘价/收盘价

¥13.86 /

¥11.57

昨日变化
昨日交易量
¥1,484,590.05
KuSwap 价格历史记录
7日低点/高点

¥11.56 /

¥16.67

30日低点/高点

¥11.12 /

¥33.65

90日低点/高点

¥11.12 /

¥48.01

52周低点/高点

¥11.12 /

¥48.01

历史最高点

Aug 04, 2021 (2 months ago)

¥48.01

历史最低点

Sep 21, 2021 (18 hours ago)

¥11.12

KuSwap投资回报率
KuSwap 供应量

| | |
| --- | --- |
| 流通供应量 | 无数据 |
| 总供应量 | 无数据 |
| 最大供应量 | 350,000,000 KUS |