IRISnet

IRIS
排名 514
货币
On 25,835 watchlists
IRISnet价格 (IRIS)
0.0000009867 BTC0.62%
0.00001456 ETH0.12%

  IRISnet IRIS
合约

Cosmos
IBC/7C...470CEC0

Cosmos
IBC/7C...470CEC0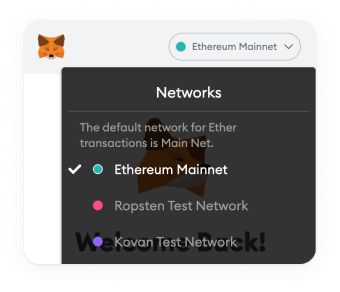 请切换钱包网络
在MetaMask应用程序中切换钱包网络以添加此合约。
IRISnet兑换为CNY的图表
Loading Data
Please wait, we are loading chart data
IRIS价格统计
IRISnet 今日价格
IRISnet价格
¥0.1376
价格变动

24小时

¥0.003113

24h最低价/ 24h最高价

¥0.133 /

¥0.1416

交易量

24小时

¥11,044,506.29

数量/市值
0.05798
市场占有率

0.00%

市场排名
#514
IRISnet市值

| | |
| --- | --- |
| 市值 | ¥190,495,583.22 |
| 完全稀释后市值 | ¥289,262,891.68 |
IRISnet 昨日价格
昨日低点/高点

¥0.1325 /

¥0.1416

昨日开盘价/收盘价

¥0.133 /

¥0.1381

昨日变化
昨日交易量
¥11,145,815.56
IRISnet 价格历史记录
7日低点/高点

¥0.1278 /

¥0.1416

30日低点/高点

¥0.1212 /

¥0.1576

90日低点/高点

¥0.1158 /

¥0.2071

52周低点/高点

¥0.09714 /

¥1.54

历史最高点

Apr 11, 2021 (a year ago)

¥2.26

历史最低点

Mar 13, 2020 (3 years ago)

¥0.05873

IRISnet投资回报率
IRISnet 供应量

| | |
| --- | --- |
| 流通供应量 | 1,384,218,030 IRIS |
| 总供应量 | 2,101,901,280 IRIS |
| 最大供应量 | 无数据 |
IRIS实时行情
IRISnet 今日价格 为 ¥0.137620 CNY,其 24 小时的交易量为 ¥11,044,506 CNY。 我们会实时更新IRIS兑换为CNY的价格。 IRISnet 在过去 24 小时内增长了 2.77。 目前的 CoinMarketCap 排名为第 #514 位,其市值为 ¥190,495,583 CNY。 其流通供给量为 1,384,218,030 IRIS 个货币 目前无法提供供给量上限信息。
目前 IRISnet 交易量最大的平台为 Binance, MEXC, Huobi Global, Gate.io, 和 。 您可以在我们的 查找其他上市资产。
What Is IRISnet (IRIS)?
IRISnet is a service protocol and cryptocurrency, which was officially launched on Mar. 1, 2019. The primary purpose of the IRISnet protocol is to provide a blockchain-based, open network to small and medium businesses that are offering a wide variety of services.
According to the official IRISnet Whitepaper, the protocol aims to employ different public and consortium blockchains to bring the power of decentralized, open networks to thousands of businesses and freelance service providers. Interestingly, IRISnet was named after Iris, the personification of the rainbow and the messenger of the Gods in Greek mythology.
Who Are the Founders of IRISnet?
IRISnet was designed and developed by the team of tech experts behind Bianjie AI, a Shanghai-based high-tech company founded in 2016.
Harriet Cao is a co-founder at Bianjie AI and one of the driving forces behind the IRISnet protocol establishment. She has been working on bringing modern solutions to problems in the financial sector, as well as blockchain-based solutions for healthcare institutions. Besides Bianjie AI, Harriet Cao is also heavily involved with the Blockchain Edge Analytics Network (BEAN). She focuses on the big-data aspect of IRISnet.
Haifeng Xi is the other co-founder at Bianjie AI. He has proven expertise in developing distributed systems and blockchain applications. Combined with Harriet Cao's interest in big data, the two came up with the idea for IRISnet as a blockchain solution for small and medium businesses.
Another integral part of the team behind IRISnet is Tendermint, the company behind the Tendermint consensus engine, as well as the developers of Cosmos, an ecosystem designed to facilitate blockchain app development.
What Makes IRISnet Unique?
IRISnet is an innovative read of what blockchain technology can bring to the business world. While most consortium blockchains are owned and operated by big conglomerates of companies, IRISnet aims to bring solutions to small business operations.
One of their latest developments is the IRITA, an enterprise blockchain bringing flexible digital asset modeling and privacy-centric data authorization to the business world.
One of the IRISnet protocol's main selling points is that it aims to combine both on and off-chain capabilities. While transactions are executed on the blockchain, data processing and business logic will be executed off-chain. In addition, IRISnet also offers products like a smart wallet for business operations.
Related Pages:
Read more about DeepOnion.
Learn more about Amoveo.
Find out how proof-of-stake consensus works.
Check out our CoinMarketCap blog.
How Many IRISnet Coins Are There in Circulation?
IRISnet announced an initial token supply of two billion IRIS tokens distributed in several key groups. According to the IRISnet whitepaper, 25% of tokens were released for private sale, 15% were distributed among Bianjie AI team members and 15% are reserved to support the IRIS Foundation's functions. Another 30% of issued tokens went towards ecosystem development, while 5% were dedicated to a special Cosmos Hub Airdrop. Finally, 25% of tokens went to the Tendermint developer team; however, most of these tokens will be vested in increments after the IRIS Hub launch.
According to the founders, proceeds from the private sale of IRISnet coins will be directed predominantly towards the improvement and further development of the IRIS network.
How Is the IRISnet Network Secured?
Like many popular altcoins, IRISnet is a delegated proof-of-stake (dPoS) coin, based on the Tendermint Consensus. Tendermint emerged a little after the introduction of the Bitcoin and Ethereum consensuses, and it aims to become an all-encompassing consensus engine.
A delegated proof-of-stake consensus depends on the reputation of nodes, thus eliminating misbehaving nodes as the process goes on. For a transaction to be completed on a dPOS consensus, stakeholders request action from a trusted validator, who then processes the transaction. Because of the reputation model, validators (nodes) are bound to perform accurately; otherwise, they are removed from the network.
Where Can You Buy IRISnet (IRIS)?
Binance is one option for an exchange if you are looking to acquire some IRISnet coins, as around $2,226,424 of IRISnet have already been traded through the platform as of January 2021.
Another option to buy IRISnet coins is Hotbit, which has already processed trade volumes to the amount of $148,196 as of January 2021
Read more here about buying cryptocurrencies.
IRIS价格统计
IRISnet 今日价格
IRISnet价格
¥0.1376
价格变动

24小时

¥0.003113

24h最低价/ 24h最高价

¥0.133 /

¥0.1416

交易量

24小时

¥11,044,506.29

数量/市值
0.05798
市场占有率

0.00%

市场排名
#514
IRISnet市值

| | |
| --- | --- |
| 市值 | ¥190,495,583.22 |
| 完全稀释后市值 | ¥289,262,891.68 |
IRISnet 昨日价格
昨日低点/高点

¥0.1325 /

¥0.1416

昨日开盘价/收盘价

¥0.133 /

¥0.1381

昨日变化
昨日交易量
¥11,145,815.56
IRISnet 价格历史记录
7日低点/高点

¥0.1278 /

¥0.1416

30日低点/高点

¥0.1212 /

¥0.1576

90日低点/高点

¥0.1158 /

¥0.2071

52周低点/高点

¥0.09714 /

¥1.54

历史最高点

Apr 11, 2021 (a year ago)

¥2.26

历史最低点

Mar 13, 2020 (3 years ago)

¥0.05873

IRISnet投资回报率
IRISnet 供应量

| | |
| --- | --- |
| 流通供应量 | 1,384,218,030 IRIS |
| 总供应量 | 2,101,901,280 IRIS |
| 最大供应量 | 无数据 |