VIDT is decentralizing its structure and governance to become VIDT DAO through the launch of a new ERC20 and BEP20 Smart Contract and a new token. For official announcement, kindly visit here.

VIDT DAO

VIDT
等級# 681
代幣
On 31,448 watchlists
VIDT DAO價格 (VIDT)
0.00001396 BTC0.49%
0.0002082 ETH0.25%

  VIDT DAO VIDT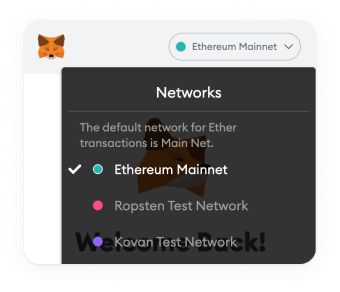 請更改錢包網絡
在MetaMask中更改錢包網絡以添加此合約。

CertiK

圖表:VIDT DAO 到 TWD
Loading Data
Please wait, we are loading chart data
VIDT價格相關數據
VIDT DAO 今天的價格
VIDT DAO價格
NT$8.93
價格變化

24小時

NT$0.2478

24小時低點/ 24小時高點

NT$8.66 /

NT$9.11

交易量

24小時

NT$80,611,419.55

數量/市值
0.1827
市場佔有率

0.00%

市場排名
#681
VIDT DAO市值

| | |
| --- | --- |
| 市值 | NT$441,221,632.35 |
| 完全稀釋後市值 | NT$522,210,262.17 |
VIDT DAO 昨天的價格
昨日低點/高點

NT$8.66 /

NT$9.11

昨日開盤價 / 收盤價

NT$8.71 /

NT$8.83

昨日的價格變動
昨日交易量
NT$75,251,012.62
VIDT DAO 歷史價格
七日低點/七日高點

NT$8.20 /

NT$9.93

30日低點/30日高點

NT$7.68 /

NT$11.22

90日低點/90日高點

NT$7.68 /

NT$25.62

52週低點/ 52週高點

NT$3.39 /

NT$44.22

歷史最高價

May 10, 2021 (a year ago)

NT$58.35

歷史最低價

Mar 16, 2020 (3 years ago)

NT$1.35

VIDT DAO投資報酬率
VIDT DAO 供給量

| | |
| --- | --- |
| 流通供給量 | 49,428,303 VIDT |
| 總供給量 | 57,386,799 VIDT |
| 最大供給量 | 58,501,137 VIDT |
VIDT 即時價格資訊
VIDT DAO 今日價格 為 NT$8.94 TWD ,24 小時交易量為 NT$80,703,963 TWD 。 VIDT 到 TWD 價格為即時更新。 VIDT DAO 在過去 24 小時內上漲了 2.91 。 目前在 CoinMarketCap 的排名為 #681,市值為 NT$441,728,164 TWD 。 流通供給量為 49,428,303 VIDT 單位 與最大流通供給量為58,501,137 VIDT 單位。
交易 VIDT DAO 的最大交易所目前為 Binance, Bitrue, KuCoin, HitBTC, 與 。 您可以在我們的 查看其它交易所。
What Is VIDT Datalink (VIDT)?
VIDT Datalink is a blockchain data verification platform. The mission of the project is to ensure the authenticity of data, providing verification, secure certification and protection of digital assets. A user registers a file on the platform, and VIDT Datalink generates a hash and saves it on the blockchain. Thus, changes to the file and any intervention from a user will also affect its hash, which will be detected by VIDT Datalink.
The hybrid blockchain verification network uses VIDT Datalink tech to protect digital documents like certificates, invoices, diplomas and sensor data from illegal activities. Among the company's clients are Nyenrode, AmSpec, DeGO, and IBM. Organizations use the platform to create timestamps, non-fungible tokens (NFTs) and digital assets such as certificates, sensor data and firmware.
The utility token, VIDT, works as a means of payment on the platform. With its help, transactions are carried out by recording the hash file, timestamp and wallet address. VIDT is deployed on two blockchains: as BEP-20 on BNB Chain (BNB), and as ERC-20 on Ethereum (ETH).
Who Are the Founders of VIDT Datalink?
Marnix van den Berg, Pim Voets (Lead Concept Design), Ceciel van Helden (Lead Programming) and Wico van Helden (CEO) have been working on the VIDT Datalink software since 2003 and launched the V-ID service in 2018. The company also formed a group of technical specialists — the VIDT Datalink Awareness Team (aka Board of Advisors), which consists of Joshua Jenster (President of the Board), Gert-Jan Huizer (Strategy & Growth), Jolanda ter Maten (EU & Innovation), Rudy Bouwman (VIDT & DGB Integrations), Petra van Dooren (Lansdorp, Change Coach) and Rudolf van Ee (Blockchain Ecosystems).
What Makes VIDT Datalink Unique?
VIDT Datalink was created to securely store digital data on the blockchain, capturing provenance records, transfers of ownership and preventing fraud. All chains of custody are browsable on the blockchain, they are immutable and available to the public. File authentication can be verified on VerifyAllDocuments.com.
With the protocol, users can write their encrypted files to the blockchain via the project's API, which facilitates the integration of VIDT Datalink with programming languages ​​such as Python, JS and Java. Companies choose VIDT technologies to protect intellectual property by time-stamping and facilitating the sale of digital assets through fast and low-cost transactions.
Organizations or individual creators of files, data and digital art — also known as publishers — are connected to a cloud service linked to the VIDT API, which is compatible with major programming languages. It's a simple and cost-effective way to use the VIDT Datalink platform. When linking a file, the VIDT smart contract identifies the issuer and stores the already encrypted hash of the file. Only encrypted fingerprints of files are stored on the blockchain, which guarantees data confidentiality and complies with the GDPR or General Data Protection Regulation.
Related Pages:
Read about Storj (STORJ) and Filecoin (FIL).
Read about Arweave (AR) and Siacoin (SC).
What are the benefits of some of the top storage networks? Find out with CMC Alexandria.
What is the BNB Chain (BNB)? Learn more with our educational portal.
Check out 5 things that decentralized storage aims to fix.
How Many VIDT Datalink (VIDT) Coins Are There in Circulation?
The VIDT Datalink protocol is governed by its native token VIDT, which can be used as an integral part of every validation process. Its tokenomics and maximum supply is 58,501,137 coins, the distribution is as follows: 19.07% to public sale; 10.08% to private sale; 3.00% to the team; 2.00% to advisors; 12.00% to validation pool; 10.00% to ecosystem development fund; 7.15% to the bounty program.
As of July 2022, the circulating supply is 49,428,303.18 VIDT (84%).
How Is the VIDT Datalink Network Secured?
BNB Chain supports smart contracts and is secured by the proof-of-staked authority (PoSA) consensus mechanism, while the Ethereum blockchain relies on proof-of-work (PoW), although that is about to change when the Merge introduces proof-of-stake (PoS) to mainnet in mid-September. In 2021, VIDT Datalink was audited by Certik — a blockchain security firm for blockchain protocols and DeFi projects.
Where Can You Buy VIDT Datalink (VIDT)?
The VIDT token is available on centralized exchanges like Binance, KuCoin, Tokocrypto, Pionex, Hotbit, HitBTC, Hoo, and decentralized exchanges PancakeSwap, Vauld, and Binance DEX.
Want to keep track of VIDT in real-time? Download the CMC mobile app.
Learn more about non-fungible tokens and more with CMC glossary.
VIDT價格相關數據
VIDT DAO 今天的價格
VIDT DAO價格
NT$8.93
價格變化

24小時

NT$0.2478

24小時低點/ 24小時高點

NT$8.66 /

NT$9.11

交易量

24小時

NT$80,611,419.55

數量/市值
0.1827
市場佔有率

0.00%

市場排名
#681
VIDT DAO市值

| | |
| --- | --- |
| 市值 | NT$441,221,632.35 |
| 完全稀釋後市值 | NT$522,210,262.17 |
VIDT DAO 昨天的價格
昨日低點/高點

NT$8.66 /

NT$9.11

昨日開盤價 / 收盤價

NT$8.71 /

NT$8.83

昨日的價格變動
昨日交易量
NT$75,251,012.62
VIDT DAO 歷史價格
七日低點/七日高點

NT$8.20 /

NT$9.93

30日低點/30日高點

NT$7.68 /

NT$11.22

90日低點/90日高點

NT$7.68 /

NT$25.62

52週低點/ 52週高點

NT$3.39 /

NT$44.22

歷史最高價

May 10, 2021 (a year ago)

NT$58.35

歷史最低價

Mar 16, 2020 (3 years ago)

NT$1.35

VIDT DAO投資報酬率
VIDT DAO 供給量

| | |
| --- | --- |
| 流通供給量 | 49,428,303 VIDT |
| 總供給量 | 57,386,799 VIDT |
| 最大供給量 | 58,501,137 VIDT |