Vanilla NetworkVNLA
等級# 1604
代幣
On 3,805 watchlists
Vanilla Network價格 (VNLA)
0.00005136 BTC2.92%
0.0009056 ETH1.74%

  Vanilla Network VNLA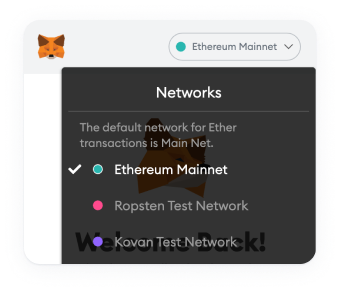 請更改錢包網絡
在MetaMask中更改錢包網絡以添加此合約。
圖表:Vanilla Network 到 TWD
Loading Data
Please wait, we are loading chart data
VNLA價格相關數據
Vanilla Network 今天的價格
Vanilla Network價格
NT$31.06
價格變化

24h

NT$0.6645

24小時低點/ 24小時高點

NT$30.02 /

NT$31.33

交易量

24h

NT$62,521.96

數量/市值
0.003549
市場佔有率

0.00%

市場排名
#1604
Vanilla Network市值

| | |
| --- | --- |
| 市值 | NT$17,617,902.91 |
| 完全稀釋後市值 | NT$31,063,099.93 |
Vanilla Network 昨天的價格
昨日低點/高點

NT$29.25 /

NT$31.20

昨日開盤價 / 收盤價

NT$29.25 /

NT$30.31

昨日的價格變動
昨日交易量
NT$101,817.66
Vanilla Network 歷史價格
七日低點/七日高點

NT$25.98 /

NT$31.33

30日低點/30日高點

NT$23.80 /

NT$35.45

90日低點/90日高點

NT$23.80 /

NT$128.84

52週低點/ 52週高點

NT$0 /

NT$1,406.73

歷史最高價

Apr 01, 2021 (a year ago)

NT$2,313.47

歷史最低價

Nov 17, 2021 (8 months ago)
無數據
Vanilla Network投資報酬率
無數據
Vanilla Network 供給量

| | |
| --- | --- |
| 流通供給量 | 567,165 VNLA |
| 總供給量 | 799,909 VNLA |
| 最大供給量 | 1,000,000 VNLA |
VNLA 即時價格資訊
Vanilla Network 今日價格 為 NT$31.08 TWD ,24 小時交易量為 NT$62,549.22 TWD 。 VNLA 到 TWD 價格為即時更新。 Vanilla Network 在過去 24 小時內上漲了 2.24 。 目前在 CoinMarketCap 的排名為 #1604,市值為 NT$17,625,585 TWD 。 流通供給量為 567,165 VNLA 單位 與最大流通供給量為1,000,000 VNLA 單位。
交易 Vanilla Network 的最大交易所目前為 。 您可以在我們的 查看其它交易所。
What is the Vanilla Network?
Founded in August 2020 by an array of professionals ranging from finance, marketing and computer programming, the Vanilla Network is a deflationary ERC-20 token. A staking platform will govern the heart of the ecosystem.
The Vanilla Network relies on fundamental economics to produce an equilibrium price, being demand and supply. This is where the Vanilla Network differ from other platforms; the focus is on generating demand whilst the supply will continue to burn on a transactional basis. The Vanilla Network will be releasing on a periodic basis revolutionary staking and betting dApps that can be used and will appeal to all therefore, generating consumer demand.
At the heart of this is the "community fund" also known as the DAO, decentralized autonomous organization in computer programming. This fund will self-cycle, being funded and replenished by wins and losses in the betting dApps. This is much like the 'house' in a casino however; all of these funds belong to the community and not the owners of the casino.
Ultimately, the aim being to decentralize the betting exchange platform. There should be no losers, all margins are returned to holders of the Vanilla token if they continue to stake.
What betting dApps will be 'Revolutionary'?
The Vanilla Option staking pool is simple to understand but extremely effective. All stakeholders in this option will routinely receive rewards based on transactions in the ecosystem. This equates to a huge 2.5% per transaction (the token burns at 5% per transaction, meaning 50% is returned to stakeholders with 2.5% of supply burned from the entire ecosystem).
In order to generate transactional demand, will be the following betting dApps.
(1) Head to Head bets. Community members can initiate a specific event (such as LA Lakers vs. Miami Heat, in the NBA) which will generate a smart contract to allow participants to choose a particular outcome. Based on the level engagement the odds will auto generate. The winner will then be approved, and receive tokens in line with the final outcome.
(2) Double of nothing rewards. Never done before in the Blockchain, this will allow users to attempt to double their rewards by using randomization on the Blockchain. A user does not have to participate in this option, but free tokens making more free tokens is an opportunity that does not come by on a daily basis.
(3) Blackjack, community poker, lotto and many more! The Vanilla Network will continue to build and bring these crowd pleasers to the Blockchain.
What are the token economics?
Max Supply: 1,000,000 burns to 100,000 VANILLA Burn per transaction : 5% Rewards per transaction returned to stakeholders: 2.5%
Where to Buy?
Currently the Vanilla Network token is available to buy on Uniswap and the WhiteBit exchange. Many more exchanges are expected to come as the ecosystem continues to evolve.
VNLA價格相關數據
Vanilla Network 今天的價格
Vanilla Network價格
NT$31.06
價格變化

24h

NT$0.6645

24小時低點/ 24小時高點

NT$30.02 /

NT$31.33

交易量

24h

NT$62,521.96

數量/市值
0.003549
市場佔有率

0.00%

市場排名
#1604
Vanilla Network市值

| | |
| --- | --- |
| 市值 | NT$17,617,902.91 |
| 完全稀釋後市值 | NT$31,063,099.93 |
Vanilla Network 昨天的價格
昨日低點/高點

NT$29.25 /

NT$31.20

昨日開盤價 / 收盤價

NT$29.25 /

NT$30.31

昨日的價格變動
昨日交易量
NT$101,817.66
Vanilla Network 歷史價格
七日低點/七日高點

NT$25.98 /

NT$31.33

30日低點/30日高點

NT$23.80 /

NT$35.45

90日低點/90日高點

NT$23.80 /

NT$128.84

52週低點/ 52週高點

NT$0 /

NT$1,406.73

歷史最高價

Apr 01, 2021 (a year ago)

NT$2,313.47

歷史最低價

Nov 17, 2021 (8 months ago)
無數據
Vanilla Network投資報酬率
無數據
Vanilla Network 供給量

| | |
| --- | --- |
| 流通供給量 | 567,165 VNLA |
| 總供給量 | 799,909 VNLA |
| 最大供給量 | 1,000,000 VNLA |