StakerDAO

STKR
等級# -
代幣
On 1,328 watchlists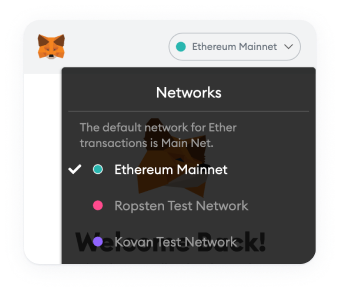 請更改錢包網絡
在MetaMask中更改錢包網絡以添加此合約。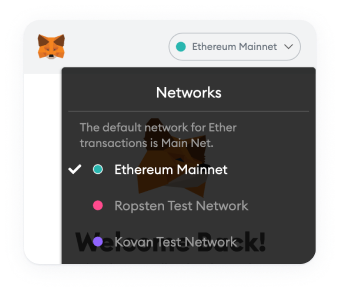 請更改錢包網絡
在MetaMask中更改錢包網絡以添加此合約。
STKR 即時價格資訊
What Is Staker (STKR)?
Staker is a governance protocol run by a community of blockchain and finance enthusiasts who make governance decisions for building cross-chain, decentralized financial assets in a compliant manner.
Staker is a cross-chain asset factory building products across different networks including Ethereum, Tezos, Algorand, Cosmos, and Polkadot.
Select Projects include:
Blend: The Blend token (BLND) is an ERC-20 token that tracks a transparent, algorithmically managed basket of Proof of Stake assets. Learn more: blendtoken.com
Wrapped Tezos: Wrapped Tezos (wXTZ) is a fully collateralized representation of XTZ.
Wrapped Algorand: Wrapped Algorand (wALGO) is a fully collateralized representation of ALGO.
StakerBridge: StakerBridge allows you to bridge your tokens from one network to another and vice versa. It is an open source, trustless 3 step protocol, where you lock your funds using a secret hash on one network and redeem your funds on the other network using your secret from the first network.
Polkadot Index Network Token (PINT): Stealth.
How Many STKR Coins Are There in Circulation?
Staker launched its mainnet on March 19, 2021 with 60 million STKR tokens distributed. These 60 million tokens represent 20% of the total supply. The remaining 80% will unlock over a 2 year period so that the total supply is 300 million STKR tokens. 50% of tokens will be distributed to investors, advisors, the team, and future team members and the other 50% is distributed to the community.
Who Is the Founder of Staker?
Jonas Lamis is the Founder and CEO of StakerDAO. He is a long time participant in Tezos where he runs the largest US based public validator, Tezos Capital. Previously, Jonas was the Founder and CEO of Sensai (Acquired 2016), a software firm that used deep learning techniques to analyze textual data. Jonas holds engineering degrees from Purdue and Georgia Institute of Technology, and he lives in Palo Alto, CA.
Where Can I Buy Staker (STKR)?
STKR is currently available for trading on Uniswap and will shortly be available on DODO.
Uniswap: https://info.uniswap.org/token/0x89dcff5fd892f2bfc8b75dba12804b651f769579
Related Pages:
Overview of Staker: stakerdao.com Staker FAQ: docs.stakerdao.com