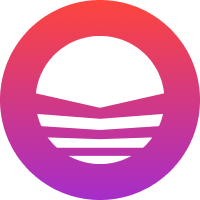 Plasma FinancePPAY
Plasma Finance價格 (PPAY)
0.000001366 BTC4.49%
0.00002174 ETH4.49%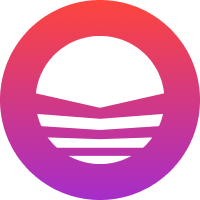 Plasma Finance PPAY
Price:

NT$1.33 

4.49%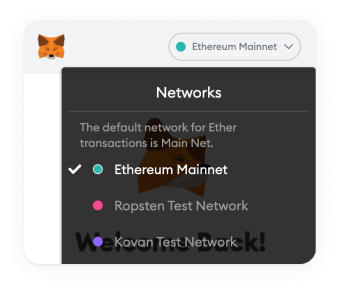 請更改錢包網絡
在MetaMask中更改錢包網絡以添加此合約。
Plasma Finance標籤
Platform
由項目方回報之標籤
DEX
DApp
Smart Contracts
Decentralized exchange
Asset management
Payments
Yield farming
Plasma Finance Chart
Loading Data
Please wait, we are loading chart data
PPAY 即時價格資訊
Plasma Finance 今日價格 為 NT$1.33 TWD ,24 小時交易量為 NT$3,916,740 TWD 。 Plasma Finance 在過去 24 小時內下跌了 4.49 。 目前在 CoinMarketCap 的排名為 #984,市值為 NT$163,910,698 TWD 。 流通供給量為 123,116,295 PPAY 單位 與最大流通供給量為1,000,000,000 PPAY 單位。
交易 Plasma Finance 的最大交易所目前為 Hoo, CoinBene, Uniswap (V2), Hotbit, 與 。 您可以在我們的 查看其它交易所。
Plasma.Finance is DeFi dashboard which aggregates the most popular DeFi protocols in one place. Plasma.Finance creates an all-in-one solution that is useful for experienced users and novices alike. With Plasma.Finance, we aim to simplify and democratize the DeFi market and lower the barriers to entry.
Using Plasma.Finance users can easily manage their DeFi portfolio from a single intuitive interface. The dashboard is easily unlocked with Metamask or any other web 3.0 wallet.
Plasma.Finance offers a variety of advanced financial tools which allow you to remain in the drivers seat of your financial freedom and all without the need for a degree in cryptography. Our aim with creating our Dashboard was to give universal access to the very best DeFi tools with the goal of pushing crypto adoption to the masses.
A major element which we aim to make simple is for Plasma.Finance to act as a bridge between the centralized and decentralized financial markets by providing a seamless way to connect fiat on- and off-ramps for users across the world. Users can request payments, deposit and withdraw digital assets all with a click of a button, it's this swift simplicity that makes our Dashboard an essential part of your financial life.
Plasma.Finance also supports Plasma Swap, Pools, Lending and Borrowing protocols. PPAY is a major token on the platform that used as a commission fee token and reward token in PPAY pools and PlasmaSwap.
PPAY價格相關數據
Plasma Finance 今天的價格
Plasma Finance價格
NT$1.33
價格變化

24h

NT$-0.06343

24小時低點/ 24小時高點

NT$1.30 /

NT$1.40

交易量

24h

NT$3,919,142.79

數量/市值
0.0239
市場佔有率

0.00%

市場排名
#984
Plasma Finance市值

| | |
| --- | --- |
| 市值 | NT$164,011,236.18 |
| 完全稀釋後市值 | NT$1,332,165,133.07 |
Plasma Finance 昨天的價格
昨日低點/高點

NT$1.37 /

NT$1.40

昨日開盤價 / 收盤價

NT$1.39 /

NT$1.37

昨日的價格變動
昨日交易量
NT$4,689,444.85
Plasma Finance 歷史價格
七日低點/七日高點

NT$1.11 /

NT$1.41

30日低點/30日高點

NT$0.9948 /

NT$1.41

90日低點/90日高點

NT$0.9948 /

NT$8.15

52週低點/ 52週高點

NT$0.4354 /

NT$12.00

歷史最高價

Apr 12, 2021 (3 months ago)

NT$12.00

歷史最低價

Jan 11, 2021 (6 months ago)

NT$0.4354

Plasma Finance投資報酬率
無數據
Plasma Finance 供給量

| | |
| --- | --- |
| 流通供給量 | 123,116,295 PPAY |
| 總供給量 | 1,000,000,000 PPAY |
| 最大供給量 | 1,000,000,000 PPAY |