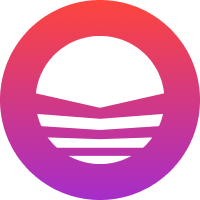 Plasma Finance
Plasma Finance

價格
歷史高點
Apr 12, 2021 (2 years ago)
歷史低點
Jul 25, 2023 (2 months ago)
檢視過往資料
Plasma Finance community
Disclaimer: This page may contain affiliate links. CoinMarketCap may be compensated if you visit any affiliate links and you take certain actions such as signing up and transacting with these affiliate platforms. Please refer to Affiliate Disclosure.
關於Plasma Finance
What Is Plasma Finance (PPAY)?
Plasma Finance is a cross-chain DeFi aggregator that allows users to easily manage their portfolios from a single, straightforward interface. The dashboard can be easily unlocked through any Web 3.0 wallet.
To learn more about this project, check out our deep dive of Plasma Finance.
Plasma Finance bills itself as the home for DeFi. The dashboard brings together the most popular DeFi protocols in one place. The platform was created to ensure the democratization of the DeFi market, reduce difficulties and barriers to entry and open up access to all user groups. The creators of the project aim to offer universal solutions that will be appreciated by both beginners and experienced participants.
The goal of the developers is to create a user-friendly and simplified dashboard, with universal access to the best DeFi tools, thus promoting cryptocurrencies to the masses. Plasma Finance acts as a bridge between traditional and decentralized financial markets. It offers a range of advanced financial tools with industry-leading UX, and provides an easy way to connect fiat on-ramps and off-ramps for users. Plasma Finance users can send, exchange and request payments. They can also deposit and withdraw digital assets with one click.
Who Are the Founders of Plasma Finance?
What Makes Plasma Finance (PPAY) Unique?
How Many Plasma Finance (PPAY) Coins Are There in Circulation?
How Is the Plasma Finance Network Secured?
Where Can You Buy Plasma Finance (PPAY)?