PARSIQ

PRQ
等級# 647
代幣
On 37,192 watchlists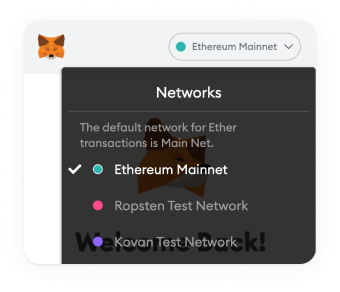 請更改錢包網絡
在MetaMask中更改錢包網絡以添加此合約。
PARSIQ價格 (PRQ)
0.0000038 BTC0.65%
0.00005979 ETH0.82%

  PARSIQ PRQ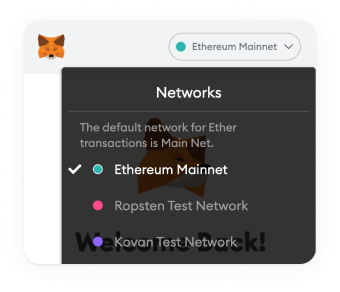 請更改錢包網絡
在MetaMask中更改錢包網絡以添加此合約。
圖表:PARSIQ 到 TWD
Loading Data
Please wait, we are loading chart data
PRQ價格相關數據
PARSIQ 今天的價格
PARSIQ價格
NT$3.2277
價格變化

24小時

+NT$0.03916

24小時低點/ 24小時高點

NT$3.0764 /

NT$3.2994

交易量

24小時

NT$32,984,916

數量/市值
0.05516
市場佔有率
無數據
市場排名
#647
PARSIQ市值

| | |
| --- | --- |
| 市值 | NT$597,948,197 |
| 完全稀釋後市值 | NT$1,613,835,401 |
PARSIQ 昨天的價格
昨日低點/高點

NT$3.0764 /

NT$3.2994

昨日開盤價 / 收盤價

NT$3.1705 /

NT$3.2179

昨日的價格變動
昨日交易量
NT$32,948,503
PARSIQ 歷史價格
七日低點/七日高點

NT$3.0748 /

NT$3.6952

30日低點/30日高點

NT$3.0748 /

NT$4.8781

90日低點/90日高點

NT$2.2817 /

NT$7.3730

52週低點/ 52週高點

NT$2.1675 /

NT$12.26

歷史最高價

Apr 12, 2021 (2 years ago)

NT$79.09

歷史最低價

Oct 07, 2020 (2 years ago)

NT$0.2273

PARSIQ投資報酬率
PARSIQ 供給量

| | |
| --- | --- |
| 流通供給量 | 185,256,872 PRQ |
| 總供給量 | 310,256,872 PRQ |
| 最大供給量 | 500,000,000 PRQ |
PRQ 即時價格資訊
PARSIQ 今日價格 為 NT$3.23 TWD ,24 小時交易量為 NT$32,984,916 TWD 。 PRQ 到 TWD 價格為即時更新。 PARSIQ 在過去 24 小時內上漲了 1.28 。 目前在 CoinMarketCap 的排名為 #647,市值為 NT$597,948,197 TWD 。 流通供給量為 185,256,872 PRQ 單位 與最大流通供給量為500,000,000 PRQ 單位。
交易 PARSIQ 的最大交易所目前為 OKX, CoinTiger, KuCoin, Gate.io, 與 。 您可以在我們的 查看其它交易所。
What Is PARSIQ (PRQ)?
PARSIQ describes itself as a next-generation platform for monitoring and intelligence — offering analytics tools for blockchain technology across a plethora of industries. This enables users to track network activity in real time, unlock new use cases for their application and create instant notifications. Smart Triggers can be used to react to events of interest on multiple networks. PRQ's token contract was rolled out on Ethereum in 2019.
Who Are the Founders of PARSIQ?
The project was co-founded by Tom Tirman, Andre Kalinowski and Anatoly Ressin.
According to Parsiq's official site, Tirman serves as the CEO and has extensive experience of working in fintech companies and with banking firms. He holds a law degree from TalTech University in Tallinn, Estonia.
Kalinowski is a certified engineer with a masters degree in cybersecurity and digital forensics. In 2016, he established a venture capital fund focused on cybersecurity-related innovations with the goal to improve existing systems and discover new approaches.
Ressin is the chief blockchain architect — and prior to PARSIQ, he founded his own software development company, Blockvis. He has also been involved in the development of blockchain solutions for Civic and Deloitte.
What Makes PARSIQ Unique?
In CEO Tom Tirman's words, PARSIQ is a platform that makes blockchain events consumable and blockchain data actionable.
In an interview with EllioTrades, he said: "So we allow users — individuals, companies, enterprises — to monitor any events across different blockchains in real time and at scale and to connect those events to any off-chain apps or devices to automate different workflows."
He added that a devoted programming language is available for developers who want to make the most of PARSIQ, but anyone can benefit from this technology through the use of visual editors that harness drag-and-drop templates.
Related Pages:
Learn more about cryptocurrencies.
Stay up-to-date with the latest crypto headlines.
Subscribe to the CoinMarketCap newsletter.
How Many PARSIQ (PRQ) Coins Are There in Circulation?
The total supply will consist of 500 million tokens — and in September 2020, €1.6 million was raised through a private sale.
An initial exchange offering with a hard cap of 250 million tokens took place, but about 150 million remained unsold and were sent to a retention wallet. At present, PARSIQ has a circulating supply of more than 100 million tokens.
How Is the PARSIQ Network Secured?
PARSIQ uses proof-of-custody and proof-of-solvency consensus mechanisms to offer real-time blockchain monitoring capabilities.
Where Can You Buy PARSIQ (PRQ)?
PRQ can be bought at exchanges such as Uniswap, CoinMetro, Hotbit and Hoo.
PRQ價格相關數據
PARSIQ 今天的價格
PARSIQ價格
NT$3.2277
價格變化

24小時

+NT$0.03916

24小時低點/ 24小時高點

NT$3.0764 /

NT$3.2994

交易量

24小時

NT$32,984,916

數量/市值
0.05516
市場佔有率
無數據
市場排名
#647
PARSIQ市值

| | |
| --- | --- |
| 市值 | NT$597,948,197 |
| 完全稀釋後市值 | NT$1,613,835,401 |
PARSIQ 昨天的價格
昨日低點/高點

NT$3.0764 /

NT$3.2994

昨日開盤價 / 收盤價

NT$3.1705 /

NT$3.2179

昨日的價格變動
昨日交易量
NT$32,948,503
PARSIQ 歷史價格
七日低點/七日高點

NT$3.0748 /

NT$3.6952

30日低點/30日高點

NT$3.0748 /

NT$4.8781

90日低點/90日高點

NT$2.2817 /

NT$7.3730

52週低點/ 52週高點

NT$2.1675 /

NT$12.26

歷史最高價

Apr 12, 2021 (2 years ago)

NT$79.09

歷史最低價

Oct 07, 2020 (2 years ago)

NT$0.2273

PARSIQ投資報酬率
PARSIQ 供給量

| | |
| --- | --- |
| 流通供給量 | 185,256,872 PRQ |
| 總供給量 | 310,256,872 PRQ |
| 最大供給量 | 500,000,000 PRQ |