InsurAce

INSUR
等級# 1071
代幣
On 11,966 watchlists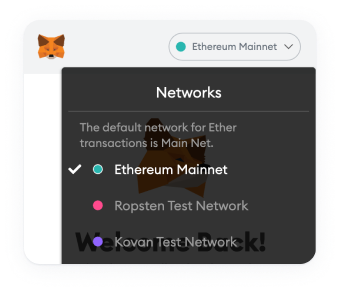 請更改錢包網絡
在MetaMask中更改錢包網絡以添加此合約。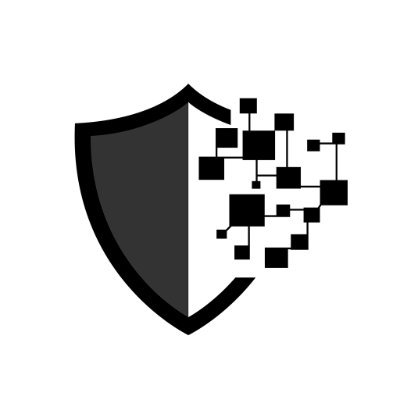 SlowMist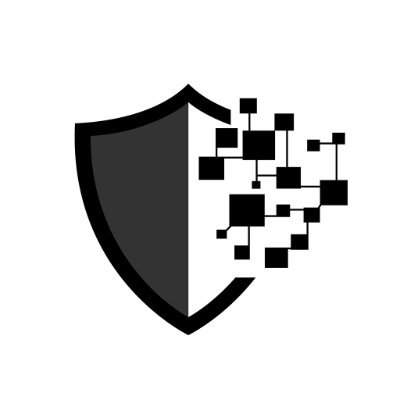 InsurAce標籤
Industry
由項目方回報之標籤
DeFi
Staking
BNB Smart Chain
InsurAce價格 (INSUR)
0.000002878 BTC0.79%
0.00004583 ETH4.25%

  InsurAce INSUR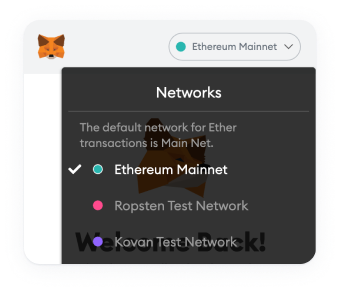 請更改錢包網絡
在MetaMask中更改錢包網絡以添加此合約。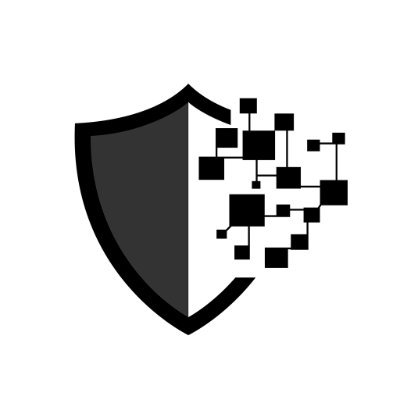 SlowMist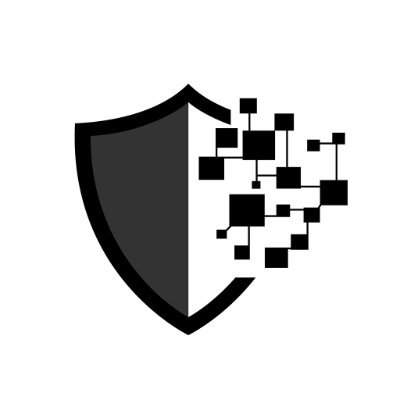 InsurAce標籤
Industry
由項目方回報之標籤
DeFi
Staking
BNB Smart Chain
圖表:InsurAce 到 TWD
下載數據中...
Please wait, we are loading chart data
INSUR價格相關數據
InsurAce 今天的價格
InsurAce價格
NT$2.5088
價格變化

24小時

+NT$0.1129

24小時低點/ 24小時高點

NT$2.3851 /

NT$2.5317

交易量

24小時

NT$28,016,033

數量/市值
0.2488
市場佔有率
無數據
市場排名
#1071
InsurAce市值

| | |
| --- | --- |
| 市值 | NT$112,623,375 |
| 完全稀釋後市值 | NT$250,876,683 |
InsurAce 昨天的價格
昨日低點/高點

NT$2.3511 /

NT$2.5317

昨日開盤價 / 收盤價

NT$2.3653 /

NT$2.5054

昨日的價格變動
昨日交易量
NT$29,240,318
InsurAce 歷史價格
七日低點/七日高點

NT$2.2524 /

NT$2.5317

30日低點/30日高點

NT$2.2524 /

NT$2.9268

90日低點/90日高點

NT$2.0501 /

NT$3.1177

52週低點/ 52週高點

NT$1.8071 /

NT$28.53

歷史最高價

Apr 01, 2021 (2 years ago)

NT$513.09

歷史最低價

Nov 22, 2022 (4 months ago)

NT$1.8071

InsurAce投資報酬率
無數據
InsurAce 供給量

| | |
| --- | --- |
| 流通供給量 | 44,891,926 INSUR |
| 總供給量 | 100,000,000 INSUR |
| 最大供給量 | 100,000,000 INSUR |
INSUR 即時價格資訊
InsurAce 今日價格 為 NT$2.51 TWD ,24 小時交易量為 NT$28,016,033 TWD 。 INSUR 到 TWD 價格為即時更新。 InsurAce 在過去 24 小時內上漲了 4.77 。 目前在 CoinMarketCap 的排名為 #1071,市值為 NT$112,623,375 TWD 。 流通供給量為 44,891,926 INSUR 單位 與最大流通供給量為100,000,000 INSUR 單位。
交易 InsurAce 的最大交易所目前為 Bybit, BingX, Gate.io, Huobi, 與 。 您可以在我們的 查看其它交易所。
What Is InsurAce.io (INSUR)?
InsurAce.io is a decentralized protocol that aims to offer reliable insurance services. The protocol provides decentralized finance (DeFi) assets with flexible and reliable coverage. The claimed benefits for users include low insurance premiums, high return on investment, cross-chain coverage and wallet availability.
InsurAce.io is both a DeFi and an insurance protocol. Thus, it has two platforms: insurance and investment. They function in a synergetic manner to provide stable profit to the insured, the insurer and the investor and offer what the platform calls zero-premium insurance. According to the developers, portfolio-based product design and a unique pricing model coupled with sustainable investment returns, allows users to achieve ultra-low premiums that are close to zero
Users have the option to remain anonymous, avoiding a KYC process.
The idea behind InsurAce is to provide an infrastructure-level DeFi insurance protocol. It was launched in October 2020. The project has received $1 million in backing from funds such as DeFiance Capital, ParaFi Capital, Huobi DeFi Labs, Hashed, Signum Capital and LuneX Ventures. In February 2021, InsurAce raised another $3 million in a strategic round.
Who Are the Founders of InsurAce?
Oliver Xie is the founder and CEO of InsurAce. Xie is a programmer and cryptocurrency enthusiast. He is the former CTO, head of digital assets and founding member of the Asia Pacific Exchange (APEX).
InsurAce is headquartered in Singapore. Other key team members are the tech lead Sum Wei and product lead Leo FIA.
What Makes InsurAce (INSUR) Unique?
InsurAce's core mission is to protect users with convenient product access and investment efficiency. According to the team, the main advantages of InsurAce are "0" premium, liquidity mining and sustainable returns.
The protocol evaluates risks to make it easier to manage losses. InsurAce plans to develop a line of products that will cover a wide range of DeFi protocols. Insurers have access to a wide range of asset pools in addition to reducing coverage costs.
Related Pages:
Read about Compound.
Read about Synthetix.
Learn more about tokenization on CMC Alexandria.
Expand your knowledge of crypto with the CoinMarketCap blog.
How Many InsurAce (INSUR) Coins Are There in Circulation?
INSUR is InsurAce's governance token. The initial token distribution event took place via the Liquidity Bootstrapping Pool (LBP) on Balancer. It started on March 15, 2021, and lasted 48 hours. INSUR is based on the Ethereum blockchain and has a total supply of 100 million tokens.
Token distribution is as follows: 45% was allocated to mining reserves, 20% to the seed and private sales, 18% to the DAO reserves, 15% to the team and advisors and 2% have been transferred to the Balancer LBP.
INSUR has a circulating supply of 8,070,036 tokens as of April 2021.
How Is the InsurAce Network Secured?
INSUR is an ERC-20 token that is secured by the Ethereum blockchain.
In addition, a decentralized autonomous organization (DAO) is responsible for the management and regulation of InsurAce. To become a DAO member, a user needs to own INSUR tokens.
There is also the advisory board, which includes InsurAce employees and independent experts. The board oversees the affairs of the DAO community and makes the necessary recommendations.
Where Can You Buy InsurAce (INSUR)?
INSUR can be traded on the following exchanges:
Read our detailed guide on how to buy Bitcoin and other cryptocurrencies.
INSUR價格相關數據
InsurAce 今天的價格
InsurAce價格
NT$2.5088
價格變化

24小時

+NT$0.1129

24小時低點/ 24小時高點

NT$2.3851 /

NT$2.5317

交易量

24小時

NT$28,016,033

數量/市值
0.2488
市場佔有率
無數據
市場排名
#1071
InsurAce市值

| | |
| --- | --- |
| 市值 | NT$112,623,375 |
| 完全稀釋後市值 | NT$250,876,683 |
InsurAce 昨天的價格
昨日低點/高點

NT$2.3511 /

NT$2.5317

昨日開盤價 / 收盤價

NT$2.3653 /

NT$2.5054

昨日的價格變動
昨日交易量
NT$29,240,318
InsurAce 歷史價格
七日低點/七日高點

NT$2.2524 /

NT$2.5317

30日低點/30日高點

NT$2.2524 /

NT$2.9268

90日低點/90日高點

NT$2.0501 /

NT$3.1177

52週低點/ 52週高點

NT$1.8071 /

NT$28.53

歷史最高價

Apr 01, 2021 (2 years ago)

NT$513.09

歷史最低價

Nov 22, 2022 (4 months ago)

NT$1.8071

InsurAce投資報酬率
無數據
InsurAce 供給量

| | |
| --- | --- |
| 流通供給量 | 44,891,926 INSUR |
| 總供給量 | 100,000,000 INSUR |
| 最大供給量 | 100,000,000 INSUR |