Idle

IDLE
等級# 1332
代幣
On 6,098 watchlists
Idle價格 (IDLE)
0.00001017 BTC0.90%
0.0001509 ETH1.65%

  Idle IDLE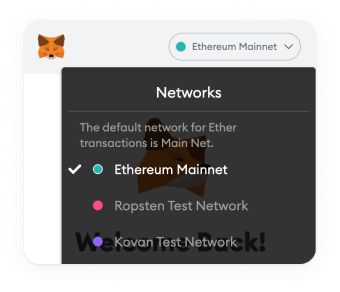 請更改錢包網絡
在MetaMask中更改錢包網絡以添加此合約。

CertiK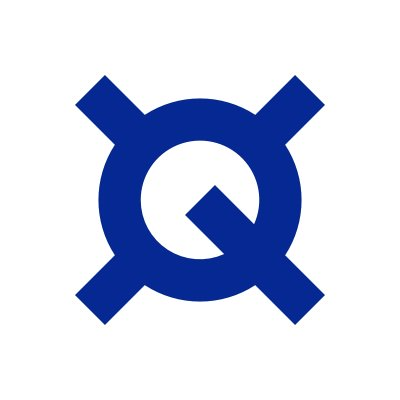 Quantstamp
圖表:Idle 到 TWD
Loading Data
Please wait, we are loading chart data
IDLE價格相關數據
Idle 今天的價格
Idle價格
NT$6.19
價格變化

24小時

-NT$0.02198

24小時低點/ 24小時高點

NT$5.78 /

NT$6.38

交易量

24小時

NT$149,414.04

數量/市值
0.003729
市場佔有率
無數據
市場排名
#1332
總鎖倉價值(TVL)
NT$1,952,281,133
Idle市值

| | |
| --- | --- |
| 市值 | NT$40,065,750.97 |
| 完全稀釋後市值 | NT$80,525,516.01 |
Idle 昨天的價格
昨日低點/高點

NT$5.78 /

NT$6.38

昨日開盤價 / 收盤價

NT$6.21 /

NT$6.26

昨日的價格變動
昨日交易量
NT$140,067.39
Idle 歷史價格
七日低點/七日高點

NT$5.68 /

NT$6.77

30日低點/30日高點

NT$5.42 /

NT$8.93

90日低點/90日高點

NT$5.42 /

NT$18.26

52週低點/ 52週高點

NT$5.42 /

NT$655.17

歷史最高價

Feb 13, 2021 (2 years ago)

NT$972.72

歷史最低價

Dec 02, 2020 (2 years ago)

NT$4.82

Idle投資報酬率
無數據
Idle 供給量

| | |
| --- | --- |
| 流通供給量 | 6,468,195 IDLE |
| 總供給量 | 13,000,000 IDLE |
| 最大供給量 | 13,000,000 IDLE |
IDLE 即時價格資訊
Idle 今日價格 為 NT$6.18 TWD ,24 小時交易量為 NT$149,038 TWD 。 IDLE 到 TWD 價格為即時更新。 Idle 在過去 24 小時內下跌了 0.30 。 目前在 CoinMarketCap 的排名為 #1332,市值為 NT$39,965,013 TWD 。 流通供給量為 6,468,195 IDLE 單位 與最大流通供給量為13,000,000 IDLE 單位。
交易 Idle 的最大交易所目前為 LATOKEN, SushiSwap, 與 。 您可以在我們的 查看其它交易所。
What Is Idle (IDLE)?
Idle is a decentralized finance project that lives by one simple motto: "Money should never sit still."
The first iteration of this project went live in August 2019 — and a series of enhancements have been made in the months since. This subsequently led to the launch of Idle Finance V3, which aimed to deliver a streamlined interface and a better experience for users.
Through Idle, crypto investors can establish a portfolio that best manages their risk appetite. Once users make a deposit, funds are automatically distributed among a range of DeFi protocols, enabling them to earn interest. Portfolios are regularly rebalanced when better opportunities come along, and a dashboard offers at an at-a-glance insight into how funds are performing.
Who Are the Founders of Idle (IDLE)?
Idle's CEO is Matteo Pandolfi, and according to his LinkedIn profile, the project was co-founded during a ConsenSys hackathon. He has described his role at the company as "everything but code" — meaning that he is tasked with establishing the platform's vision for the future, recruiting new talent and leading strategic sales.
In an interview with BitCompare, he explained that one of the most powerful lessons he's learned since starting the company is that there's little point in attempting to build a perfect product the first time round — instead, it's better to make improvements along the way that are informed by feedback from users.
Pandolfi's fellow co-founder at Idle is William Bergamo, who serves as the company's chief technical officer.
What Makes Idle Finance Unique?
One of Idle's unique selling points lies in how users don't need to move their money manually between the plethora of DeFi protocols that exist today. This is achieved through holding IDLE tokens.
But another distinctive attribute concerns the fact that Idle Finance's team have aimed to make their product as easy to use as possible. Blockchain complexity is an insurmountable hurdle for many investors who would otherwise be interested in learning more about what crypto has to offer.
In a recent interview with DeFi Prime, Pandolfi said that he believes gas should only be a thing that developers need to be concerned with — adding that insurance should be integrated into products to eliminate the risks associated with smart contract losses.
Related Pages:
Tech deep dive: What is decentralized finance?
Learn more about yearn.finance.
DeFi's 10 biggest moments in 2020.
Subscribe to the CoinMarketCap newsletter.
How Many Idle Finance (IDLE) Coins Are There in Circulation?
As of late January 2020, CoinMarketCap data suggests that there are 892,640 IDLE in circulation, with a maximum supply of 13 million tokens.
An airdrop for IDLE tokens was held in late 2020 — and anyone who had interacted with this platform before October 2020 was eligible.
How Is the Idle Finance Network Secured?
Idle Finance's tokens are based on the Ethereum network. The platform has undergone several security audits courtesy of Quantstamp, which concluded in a December 2020 assessment that these contracts "are generally well documented and well designed."
Where Can You Buy Idle Finance (IDLE)?
The main market for acquiring Idle Finance tokens is found on Uniswap, where a pairing is offered with Wrapped ETH (otherwise known as WETH for short.) Learn more about how to convert local fiat currencies into crypto assets such as Bitcoin with our straightforward guide.
IDLE價格相關數據
Idle 今天的價格
Idle價格
NT$6.19
價格變化

24小時

-NT$0.02198

24小時低點/ 24小時高點

NT$5.78 /

NT$6.38

交易量

24小時

NT$149,414.04

數量/市值
0.003729
市場佔有率
無數據
市場排名
#1332
總鎖倉價值(TVL)
NT$1,952,281,133
Idle市值

| | |
| --- | --- |
| 市值 | NT$40,065,750.97 |
| 完全稀釋後市值 | NT$80,525,516.01 |
Idle 昨天的價格
昨日低點/高點

NT$5.78 /

NT$6.38

昨日開盤價 / 收盤價

NT$6.21 /

NT$6.26

昨日的價格變動
昨日交易量
NT$140,067.39
Idle 歷史價格
七日低點/七日高點

NT$5.68 /

NT$6.77

30日低點/30日高點

NT$5.42 /

NT$8.93

90日低點/90日高點

NT$5.42 /

NT$18.26

52週低點/ 52週高點

NT$5.42 /

NT$655.17

歷史最高價

Feb 13, 2021 (2 years ago)

NT$972.72

歷史最低價

Dec 02, 2020 (2 years ago)

NT$4.82

Idle投資報酬率
無數據
Idle 供給量

| | |
| --- | --- |
| 流通供給量 | 6,468,195 IDLE |
| 總供給量 | 13,000,000 IDLE |
| 最大供給量 | 13,000,000 IDLE |