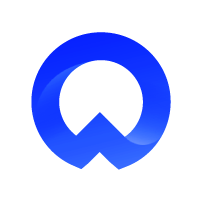 Amasa
Amasa

價格
Amasa 統計
自行通報的流通供給量 

16,040,000 AMAS
歷史高點
Nov 16, 2021 (2 years ago)
歷史低點
Sep 28, 2023 (2 days ago)
檢視過往資料
Amasa community
Disclaimer: This page may contain affiliate links. CoinMarketCap may be compensated if you visit any affiliate links and you take certain actions such as signing up and transacting with these affiliate platforms. Please refer to Affiliate Disclosure.
關於Amasa
Amasa is the world's first micro income stream investment platform connecting users to multiple income providers at the intersection of Web 3.0 and DeFi. It's ultimate aim is to empower anyone in the world to capture and amplify the value creation possibilities generated from their time, energy, attention, content, data, and online interactions.
Micro income streams offer a whole new set of opportunities to earn income from online activities such as play-to-earn gaming, web browsing/ad viewing, sharing data, social networking, and other normal online activities that users might already be doing but currently receiving little to no reward for.
Amasa was created to make micro income streams easier to capture and combine and to transform them into more meaningful sources of wealth over time. This is achieved in three steps: Combine, Stabilise, and Amplify. Amasa will automatically combine user micro income streams direct to a single account. This makes it easier to track and access various income streams in one place from a smartphone. The Amasa app also stabilises the value of incoming cryptocurrencies to protect against volatility, by instantly converting them to stablecoins. Finally, Amasa can amplify the value of these earnings by leveraging a range of DeFi protocols.
Users can choose to take a more active role in the yield generating aspect of the platform or simply allocate their account balance to automated portfolio options. The entire platform is designed to reduce the complexity of engaging with the cryptocurrency and DeFi spaces, creating a lower barrier to entry and a more seamless experience for everyday users.
By bringing awareness to the potential of the dozens of income generating sources available, Amasa increases people's earning power at the same time as boosting wider adoption of blockchain dApps. As widespread public awareness of the earning potential of these disruptive platforms occurs, network effects will boost the income generating potential from the world's dApps.