Tenset

10SET
ランキング順位 3637
トークン
On 30,446 watchlists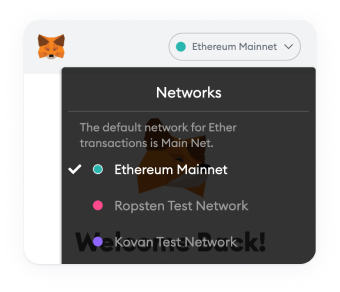 ウォレットネットワークを変更してください
本コントラクトを追加するには、MetaMaskアプリでウォレットネットワークを変更してください

CertiK

セルフレポート済タグ
Marketing

Asset Management

+7
Marketing

Asset Management

Store Of Value

DeFi

全て表示
Tensetタグ一覧
セルフレポート済タグ
Marketing
Asset Management
Store Of Value
DeFi
Privacy
Staking
BNB Smart Chain
Launchpad
DeFi 2.0
Tenset 価格 (10SET)
0.0000667 BTC4.15%
0.0009231 ETH2.69%

  Tenset 10SET
Self Reported Circulating Supply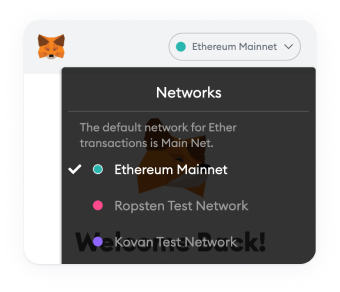 ウォレットネットワークを変更してください
本コントラクトを追加するには、MetaMaskアプリでウォレットネットワークを変更してください

CertiK

セルフレポート済タグ
Marketing

Asset Management

+7
Marketing

Asset Management

Store Of Value

DeFi

全て表示
Tensetタグ一覧
セルフレポート済タグ
Marketing
Asset Management
Store Of Value
DeFi
Privacy
Staking
BNB Smart Chain
Launchpad
DeFi 2.0
Tenset対JPYチャート
読み込み中...
Please wait, we are loading chart data
10SET価格統計
Tenset 今日の価格
Tenset 価格
¥150.31
価格推移

24時間

-¥9.88

24H最低/24H最高

¥146.37 /

¥160.38

取引高

24時間

¥11,334,329.55

取引高/時価総額残高
Infinity
市場占有率

0.00%

市場ランキング
#3637
Tenset時価総額

| | |
| --- | --- |
| 時価総額 | ¥27,571,550,132.34 |
| 希薄後時価総額 | ¥31,564,648,237.18 |
Tenset 昨日の価格
昨日の最低/最高

¥156.33 /

¥161.86

昨日の始値/終値

¥158.46 /

¥156.33

昨日の変動
昨日のボリューム
¥6,103,831.83
Tenset 価格履歴
7日間最低/7日間最高

¥128.76 /

¥163.84

30日間最低/30日間最高

¥123.45 /

¥195.10

90日間最低/90日間最高

¥123.45 /

¥332.11

52週最低/52週最高

¥11.76 /

¥632.53

過去最高値

May 30, 2021 (a year ago)

¥927.52

過去最低値

Jun 08, 2022 (6 months ago)

¥11.76

Tenset ROI
Tenset 供給

| | |
| --- | --- |
| 循環サプライ | 183,433,868 10SET |
| 総合サプライ | 210,000,000 10SET |
| 最大供給 | 210,000,000 10SET |
10SET 価格の生配信データ
Tenset 本日の価格 は、¥150.32 JPYです。24時間の取引ボリュームは ¥11,335,329 JPYです。 弊社では10SETからJPYへの価格はリアルタイムで更新されています。 Tensetは過去24時間で6.26%減少しています。 現在のCoinMarketCapランキングは#3637位で、時価総額はです。 循環供給量は表示できません と最大最大供給量210,000,000 10SETコイン。
現在Tenset取引の上位取引所はGate.io, BKEX, 、および です。 弊社の で他の取引所を探すことも可能です。
To learn more about this project, check out our deep dive of Tenset.
What Is Tenset (10SET)?
Tenset is an emerging blockchain project that envisions itself to be the bridge between crypto assets and the traditional stock market. It employs the new generation ETF2.0 deflationary token as well as an intelligent staking method. Its goal is to speed up adoption of cryptocurrencies and blockchain by the financial markets. According to its official website, it is capitalizing on the current state of the economy as it approaches the fourth industrial revolution.
According to Tenset's whitepaper, it claims to be the "world's first deflationary token that combines dividend shares with cryptocurrency projects." This is due to innovative technologies such as blockchain, decentralized finance (DeFi) and the Internet of Things (IoT), which are becoming highly appealing to enterprises that want to offer consumers innovative solutions.
Tenset proposes that while the digital currency market has great potential, traditional stocks should not be neglected as it provides a basis of safety. Thus, it aims to provide the benefits of investing in both asset classes. Furthermore, many companies with excellent potential are unable to develop a mechanism that allows them to steadily generate profits. Hence, Tenset aims to be a long-term operation with the ability to finance itself.
Tenset has three phases; the launch of Tenset network, selection of Tenset crypto assets, and bridging Tenset with the market.
Who Are the Founders of Tenset?
Jonasz Miara initiated the project and introduced it in the first quarter of 2021. He is an ardent blockchain entrepreneur and investor since 2014, and is the current CEO of Tenset. He has over 10 years of experience in business and leadership, and holds a BBA. According to Miara, his main function is to safeguard investment security of clients and ensure that Tenset develops into a stable company.
Tenset is currently in the early phases of an optimistic plan that intends to close the year with loan offers, automatic share price payouts, and presentation of the initiative to larger retail investors.
The expanding company employs developers, sales staff and legal compliance personnel who enable the project to expand and service more users. Members of the project's key team are all available on the website's team page, here.
What Makes Tenset Unique?
Tenset is a one-of-a-kind initiative that will give users tangible, real-world benefits while holding 10SET as part of their portfolio. Tenset intends to use the token to support itself by reinvesting cash in other crypto initiatives as well as traditional equities in industries with really low volatility.
It has both problem-solving significance and qualities prevalent in emerging cryptocurrencies. The team designed this token to create greater incentives for investors by allowing them to stake and reap bonuses just by keeping them in their wallets.
Another feature is that the Tenset network's smart contracts charge a 2% fee on every transaction. One percent of this charge will be automatically transferred to investors, while the remaining one percent will be burned. Those who own 10SET tokens will profit immediately from this scheme, incentivizing them to HODL.
Tenset is also an ETF 2.0 distributor. This implies that the business will invest investor cash in a combination of cryptocurrencies and conventional stocks. When compared to cryptocurrencies alone, this will provide the project more liquidity while also lowering risk and volatility.
The current phase of the Tenset project will incorporate them with the financial markets and traditional financing. The ultimate objective is to fully integrate and link the crypto sector with the stock market. They are currently working with mainstream payment systems such as Visa, and established technology companies like Oracle.
Related Pages
Read more in our deep dive on Tenset.
Want to invest in cryptocurrencies? Learn more in our guide.
What is web 3.0? Click here and find out.
Take a deep dive into smart contracts and DeFi space with CMC Alexandria.
Take a look at the CMC blog: product updates, partnerships, and announcements.
How Many Tenset (10SET) Coins are There in Circulation?
As of August 2021, there are now approximately 77.5 million 10SET tokens circulating on the market, with a total maximum supply of 210,000,000 10SET. However, it has burned a total of 7,434,210 10SET since its debut.
The breakdown of token allocation is as follows: 70% to the sales pool; 10% to the team and advisers; 10% as company reserves; 5% allocated for marketing; 5% kept as liquidity reserves.
As previously stated, Tenset intends to burn its tokens in order to increase their value systematically. This implies that the number of 10SET tokens available for purchase will be reduced.
How Is the Tenset Network Secured?
Tenset is audited by Certik. The independent auditor certified that there are no vulnerabilities and that the token swap is safe to use. Every client may now choose which network they want to store their 10SET tokens in.
Tenset is a cryptocurrency token built on Ethereum, and a smart contract is a program that runs on the Ethereum blockchain and is supported by the platform. Smart contracts allow the conclusion of trust relationships, transactions and agreements between anonymous parties.
Tenset has recently launched cross-chain capabilities, and 10SET tokens are now available on both the ERC-20 and BEP-20 network. Binance Smart Chain (BSC) is built using a PBFT validator consensus, and has faster block times and lower transaction fees (gas fees) compared to Ethereum.
Can Tenset Coin Hit $ 10?
Given that it was introduced at the beginning of this year, the 10SET token is gaining traction. The price of the 10SET token increased from $0.70 during the launch to more than $6.00 at its all-time peak. It is now trading in the $1.80 to $2.20 price range.
Tenset ETF 2.0 is still in its early stages. A variety of factors, including the overall quantity of tokens, the team's ability and community backing will contribute to the price movement of Tenset. If the team is capable of executing its objectives laid out in their roadmap, the token may well be capable of generating enormous gains.
Where Can You Buy Tenset?
Tenset has a total of 210 million token issuance and the public offering went through several phases: Phase A – presale Poland, Phase B – presale global, Phase C – global sales and IOEs, and finally listing on exchanges.
Tenset is listed on several cryptocurrency exchanges. Coins can be obtained directly with fiat, or by buying Ethereum or stablecoins on any of the fiat currency exchangers for cryptocurrency, and then transferring it to the exchange where the 10SET token is present. Among them: Gate.io, Uniswap (V2), Decoin, 1inch Exchange and ZT.
The company also has its own Android application where users can use it as the default wallet to store 10SET tokens. Other functions are available, such as displaying the user's ongoing staking incentives, token swap through Uniswap and company-related news.
Learn more in our deep dive on Tenset.
Cryptocurrency newbie? You can read more about how to enter the market and how to buy BTC, PPAY or any other token? Check out the details here.
10SET価格統計
Tenset 今日の価格
Tenset 価格
¥150.31
価格推移

24時間

-¥9.88

24H最低/24H最高

¥146.37 /

¥160.38

取引高

24時間

¥11,334,329.55

取引高/時価総額残高
Infinity
市場占有率

0.00%

市場ランキング
#3637
Tenset時価総額

| | |
| --- | --- |
| 時価総額 | ¥27,571,550,132.34 |
| 希薄後時価総額 | ¥31,564,648,237.18 |
Tenset 昨日の価格
昨日の最低/最高

¥156.33 /

¥161.86

昨日の始値/終値

¥158.46 /

¥156.33

昨日の変動
昨日のボリューム
¥6,103,831.83
Tenset 価格履歴
7日間最低/7日間最高

¥128.76 /

¥163.84

30日間最低/30日間最高

¥123.45 /

¥195.10

90日間最低/90日間最高

¥123.45 /

¥332.11

52週最低/52週最高

¥11.76 /

¥632.53

過去最高値

May 30, 2021 (a year ago)

¥927.52

過去最低値

Jun 08, 2022 (6 months ago)

¥11.76

Tenset ROI
Tenset 供給

| | |
| --- | --- |
| 循環サプライ | 183,433,868 10SET |
| 総合サプライ | 210,000,000 10SET |
| 最大供給 | 210,000,000 10SET |