StreamCoin

STRM
ランキング順位 665
トークン
On 11,781 watchlists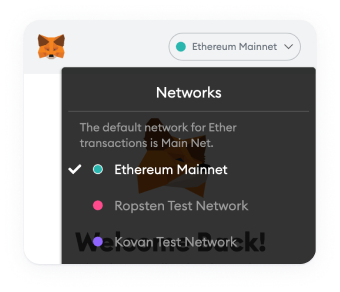 ウォレットネットワークを変更してください
本コントラクトを追加するには、MetaMaskアプリでウォレットネットワークを変更してください
StreamCoin 価格 (STRM)
0.0000005577 BTC2.26%
0.000007727 ETH3.50%

  StreamCoin STRM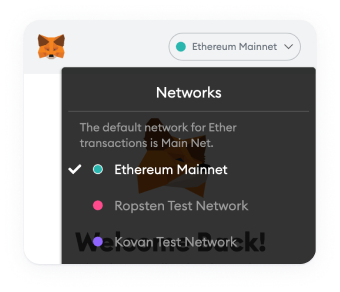 ウォレットネットワークを変更してください
本コントラクトを追加するには、MetaMaskアプリでウォレットネットワークを変更してください
StreamCoin対JPYチャート
読み込み中...
Please wait, we are loading chart data
STRM価格統計
StreamCoin 今日の価格
StreamCoin 価格
¥1.70
価格推移

24時間

-¥0.01715

24H最低/24H最高

¥1.67 /

¥1.73

取引高

24時間

¥1,035,968,937

取引高/時価総額残高
0.433
市場占有率

0.00%

市場ランキング
#665
StreamCoin時価総額

| | |
| --- | --- |
| 時価総額 | ¥2,392,378,412 |
| 希薄後時価総額 | ¥6,645,706,744 |
StreamCoin 昨日の価格
昨日の最低/最高

¥1.67 /

¥1.73

昨日の始値/終値

¥1.69 /

¥1.68

昨日の変動
昨日のボリューム
¥1,032,891,002
StreamCoin 価格履歴
7日間最低/7日間最高

¥1.67 /

¥2.16

30日間最低/30日間最高

¥1.67 /

¥2.19

90日間最低/90日間最高

¥1.67 /

¥2.72

52週最低/52週最高

¥1.67 /

¥39.14

過去最高値

May 06, 2022 (9 months ago)

¥39.14

過去最低値

Feb 06, 2023 (2 days ago)

¥1.67

StreamCoin ROI
StreamCoin 供給

| | |
| --- | --- |
| 循環サプライ | 1,408,334,519 STRM |
| 総合サプライ | 3,912,164,634 STRM |
| 最大供給 | 3,912,164,634 STRM |
STRM 価格の生配信データ
StreamCoin 本日の価格 は、¥1.70 JPYです。24時間の取引ボリュームは ¥1,035,968,937 JPYです。 弊社ではSTRMからJPYへの価格はリアルタイムで更新されています。 StreamCoinは過去24時間で1.09%減少しています。 現在のCoinMarketCapランキングは#665位で、時価総額はです。 コインの循環供給量は1,408,334,519 STRMです と最大最大供給量3,912,164,634 STRMコイン。
現在StreamCoin取引の上位取引所はBTCEX, Bybit, CoinW, Bitget, 、および です。 弊社の で他の取引所を探すことも可能です。
What is StreamCoin?
StreamCoin (STRM) is a utility token powering an ecosystem of NFT and streaming-focused applications. StreamCoin aims to bridge the gap between Web2 and Web3, providing multi-purpose utilities tailored for all users around the globe.
The core platforms of the StreamCoin ecosystem are the STRMNFT marketplace for NFTs and the MeiTalk multi-streaming service. Both platforms are powered by StreamCoin's in-house technologies and are fully utilizing the STRM token — which is listed on 115+ exchanges.
The StreamCoin ecosystem also includes the GaStream (GSTRM) secondary utility token, the Stream Bridge swapping service, the Stream Chain (Mainnet) blockchain solution, and the NSTA-602 NFT token standard for creating image and full-length video NFTs.
The STRM token is currently a BEP-20 token on BNB Chain (previously Binance Smart Chain). After the release of Stream Chain 2.0, STRM will migrate to the mainnet. This will enable more utilities within the ecosystem, cheaper gas fees, and better overall performance.
How much STRM will be burned?
The supply of STRM is governed through planned token burning. Until the listing in May 2022, three burning rounds had been completed, decreasing the total supply by more than 50%.
As the StreamCoin ecosystem started accumulating STRM service fees, a new burning target was set to decrease the circulating supply by $45 million worth of STRM by the end of 2023.
From August 2022, StreamCoin started initiating monthly burns of the STRM token. The new monthly burns consist of a portion of the platform fees from STRMNFT, Stream Bridge, MeiTalk, and other sources. Therefore, these burns will only decrease the circulating supply of the STRM token.
In the event of not reaching the burning target at the end of 2023, StreamCoin will directly buy STRM from the market and burn it using the company funds.
More details about STRM Burn can be found on the StreamCoin blog on CoinMarketCap.
What is Stream Chain (Mainnet)?
Stream Chain 1.0 (Mainnet 1.0) is the native blockchain for the StreamCoin ecosystem. It powers the NSTA-602 token standard to allow users to create and trade NFTs for images and full-length videos. Stream Chain provides a seamless NFT trading experience with low fees and with a speed of up to 300,000 transactions per second.
As said above, the Stream Chain 2.0 release will include migrating STRM and GSTRM to the mainnet. This migration will enable on-chain staking, low gas fees, better integration inside the ecosystem, and much more.
Where can you buy STRM?
The STRM token is available on over 115 centralized and decentralized exchanges. Users can view STRM's official listing page to find their preferred trading platform.
Being a BEP-20 token, STRM can be stored on any wallet compatible with the Binance Smart Chain network. However, to get an ideal experience, the StreamCoin team recommends using one of the following wallets: Trust Wallet, MetaMask, Aladdin Pro Wallet, MyEtherWallet, and imToken.
Moreover, Stream Bridge enables cross-chain compatibility for STRM with five blockchains: Binance Smart Chain, Ethereum, Polygon, Fantom, and Avalanche. Using the Stream Bridge provides users with more options to utilize and trade STRM on other ecosystems.
To learn more about StreamCoin, please visit: www.stream-coin.com.
STRM価格統計
StreamCoin 今日の価格
StreamCoin 価格
¥1.70
価格推移

24時間

-¥0.01715

24H最低/24H最高

¥1.67 /

¥1.73

取引高

24時間

¥1,035,968,937

取引高/時価総額残高
0.433
市場占有率

0.00%

市場ランキング
#665
StreamCoin時価総額

| | |
| --- | --- |
| 時価総額 | ¥2,392,378,412 |
| 希薄後時価総額 | ¥6,645,706,744 |
StreamCoin 昨日の価格
昨日の最低/最高

¥1.67 /

¥1.73

昨日の始値/終値

¥1.69 /

¥1.68

昨日の変動
昨日のボリューム
¥1,032,891,002
StreamCoin 価格履歴
7日間最低/7日間最高

¥1.67 /

¥2.16

30日間最低/30日間最高

¥1.67 /

¥2.19

90日間最低/90日間最高

¥1.67 /

¥2.72

52週最低/52週最高

¥1.67 /

¥39.14

過去最高値

May 06, 2022 (9 months ago)

¥39.14

過去最低値

Feb 06, 2023 (2 days ago)

¥1.67

StreamCoin ROI
StreamCoin 供給

| | |
| --- | --- |
| 循環サプライ | 1,408,334,519 STRM |
| 総合サプライ | 3,912,164,634 STRM |
| 最大供給 | 3,912,164,634 STRM |